Fifty years ago, Title IX legalized every woman's right to equality — and has made a massive impact on women in sports ever since. This civil rights law prohibits sex-based discrimination in any education program with funding from the federal government. In order to celebrate the fifty year mark of this historic law, ESPN+ and The Walt Disney Company have embarked on an inspirational initiative called Fifty/50. 
The Fifty/50 initiative aims to celebrate girls, women, and our LGBTQIA+ community. Eye-opening content, like the four-part documentary series from directors Dawn Porter and Nicole Newnham, 37 Words, and the new 30 for 30 Film: Dream On will showcase uplifting stories from the first fifty years of Title IX as well as stories of women who are helping move the world forward. As we work toward a more just and equitable future, here are some iconic moments from female athletes who can inspire us all: 
Serena Williams won the Australian Open while pregnant.
Serena Williams is one of the greatest tennis players of all time. She started playing professionally in 1995 and won her first singles title in 1999 – then went on to win twenty-three Grand Slam singles titles, the most by any player in the Open Era. But one of her most impressive feats occurred in 2017, when she won the Australian Open while she was eight weeks pregnant. She found out she was expecting right before the tournament began and only took the pregnancy test as a joke in order to convince a friend she definitely wasn't pregnant. Her determination and talent, even when faced with unexpected surprises, are proof that women can move the world forward.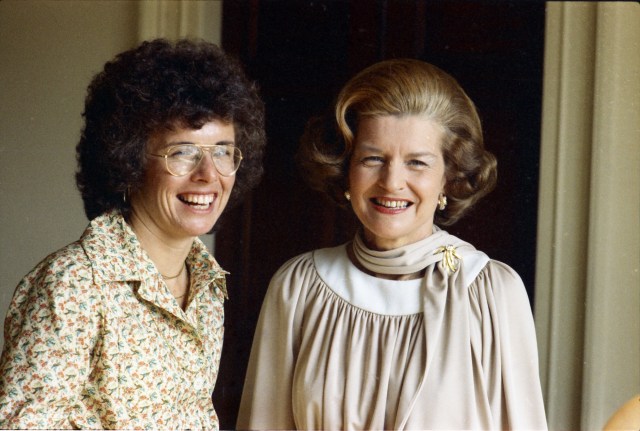 Billie Jean King won the Battle of the Sexes.
Billie Jean King was once the number one tennis player in the world with 39 major titles under her belt. She was also a fierce advocate of gender equality and campaigned for equal prize money for men and women's games. In 1973, she competed in a televised Battle of the Sexes match. It had the largest tennis audience in attendance at that time with 90 million people worldwide tuning in to watch. This was one of the most anticipated sporting events of the 70s — and Billie Jean King beat her opponent Bobby Riggs in straight sets. This allowed her to walk away with $100,000 and proof that women can play just as well as men.
Megan Rapinoe was named the best FIFA player, despite a strained hamstring.
Megan Rapinoe is one of the most celebrated soccer players in the modern era. She plays as a winger and captains OL Reign of the National Women's Soccer League and the United States National team where she is known for her crafty play style. One of her most iconic moments occurred in 2019, when she was named the FIFA World Cup best player even though she hurt her hamstring in the quarterfinal against France. Despite the injury, she competed in the final game and tied Alex Morgan for the most goals and assists, then landed a five-minute free kick. Megan is also known for her activism. She is a fierce advocate for LGBTQIA+ organizations fighting for equality. If you want to learn more about organizations like hers, 37 Words (part 4) leans heavily into the current discussions happening around the LGBTQIA+ community.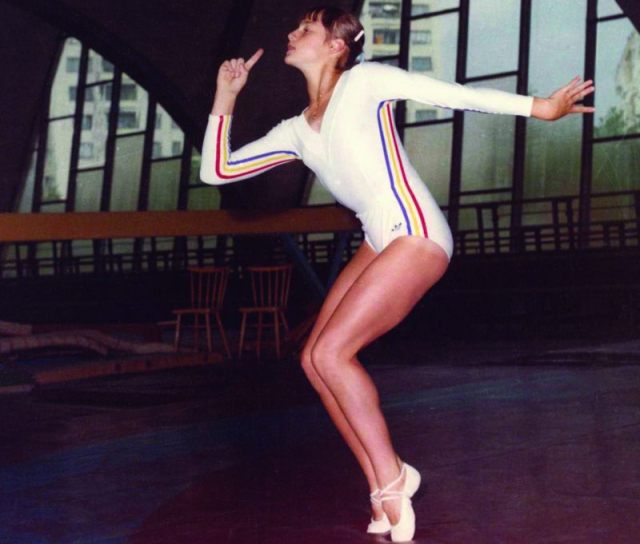 Nadia Comăneci was the first to achieve a perfect 10 at the Olympics.
Nadia Comăneci is a five-time Olympic medalist from Romania. When she was only 14 years old, she became the first gymnast to receive a perfect score of 10.0 during the 1976 Olympic games. She won a total of three gold medals that year, then went on to receive two more perfect 10s (and two more gold medals) in 1980. She is credited with popularizing the sport around the globe – and proving that women of any age are able to accomplish their dreams.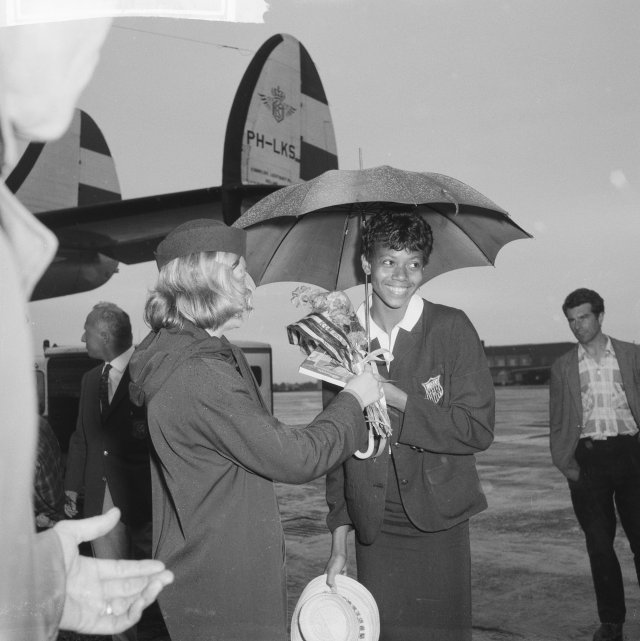 Wilma Rudolph was the first American woman to win triple gold.
Wilma Rudolph was the first American woman to win three gold medals in a single Olympic Games. She became a massive role model for Black and female athletes and was regarded as a women's rights and civil rights pioneer. Her status as the fastest woman in the world was seen as extra impressive by viewers because of the adversity she faced early on in life. She was born prematurely, survived polio, and wore a leg brace until she was twelve years old, only to then become the youngest member of the US Olympic team to compete in the Melbourne Olympics, where she won a bronze medal.
Nancy Lieberman was the youngest basketball player to win an Olympic medal.
Nancy Lieberman is one of the most highly regarded women in basketball. At eighteen, she became the youngest basketball player to win a medal in Olympic history. A few years later, in 1980, she was the first pick in the Women's Pro Basketball League. She helped her team win two AIAW National Championships and one WNIT Championship. She was also the first two-time winner of the Wade Trophy and went on to coach in the Women's National Basketball Association. If you're interested in learning more about the history of women's basketball in the WNBA or the Olympics, check out 30 for 30: Dream On, a three-part documentary on how one team's gold medal domination cemented the birth of the WNBA and inspired a nation.
Ronda Rousey was the first American female to earn a medal in judo.
Ronda Rousey is a professional wrestler and mixed martial artist. She is best known for being the first woman to sign with the UFC. However, she has accomplished a lot more than most fans realize since she began judo training with her mother at age eleven. In 2008, Rousey competed in the Summer Olympics. She ended up winning a bronze medal, making her the first American woman to make the podium since judo was added to the Olympics in 1992. After she retired from MMA in 2016, she became the first female fighter inducted into the UFC Hall of Fame.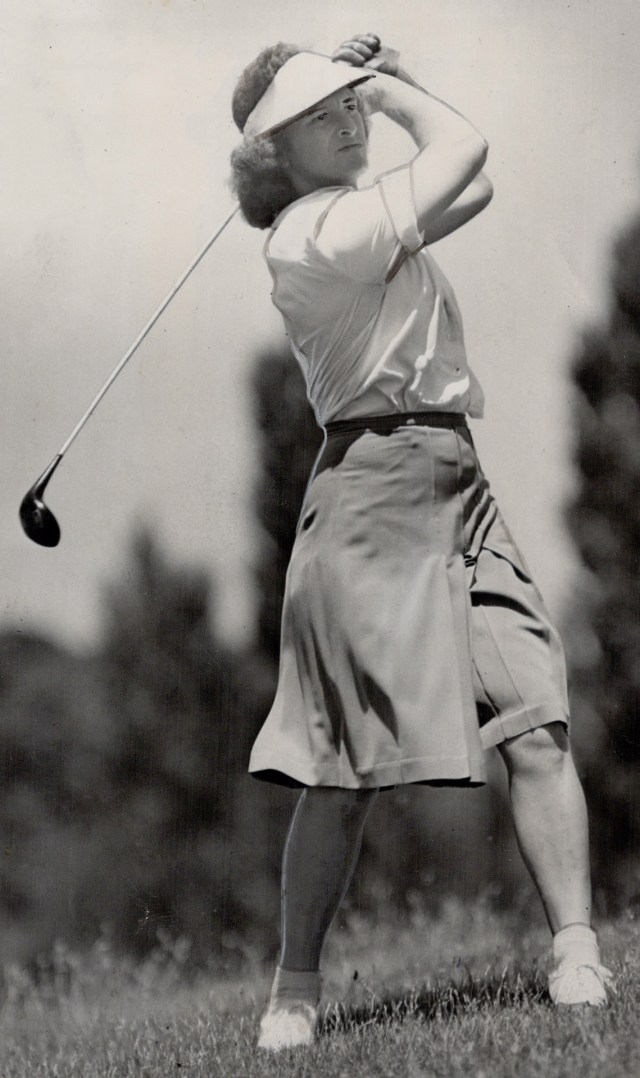 Babe Didrikson Zaharias was the first woman to compete in the Los Angeles Open.
Babe Didrikson Zaharias was a golfer, basketball player, baseball player, and track and field runner. Although she won two Olympic gold medals for track and field, she is most well known for being the first woman to play in a PGA event. In 1938, she competed in the Los Angeles Open against all men. There was never another woman in this tournament until six decades later. To this day, she is the only woman to compete in three PGA Tour events, making the cut in two out of three. She was also a founding member of the LPGA.
Mia Hamm scored the game-winning goal for the 1991 FIFA World Cup.
Mia Hamm is a soccer icon. She was a founding player in the first professional women's soccer league in the United States, the WUSA. She became the first woman inducted into the World Football Hall of Fame and helped the US win their first World Cup Championship when she was only 19, and was the youngest player on her team. In their first match, she scored the final goal in the 62nd minute, beating Sweden 3-2. Overall, she competed in four FIFA tournaments and played at three Olympic Games.
Toni Stone was the first woman to play as a regular on an American big-league baseball team.
Toni Stone started playing baseball at age ten. She went on to play for the San Francisco Sea Lions, the New Orleans Creoles, the Indianapolis Clowns, and the Kansas City Monarchs. Even though she was taunted by fellow players, and there were reports that she was asked to play in a skirt, she refused to be treated differently. Her accomplishments earned her a spot in both the Baseball Hall of Fame and the Women's Sports Hall of Fame. She proved that women can compete with men in any field.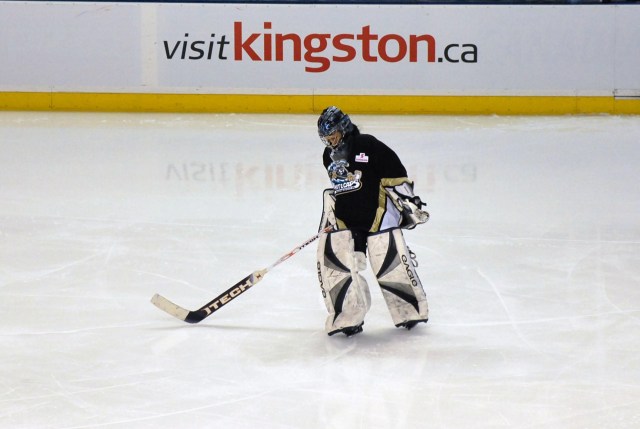 Manon Rhéaume was the first woman to make an appearance in a NHL preseason game.
Manon Rhéaume is a celebrated ice hockey goaltender. She was the first woman to try out for an NHL team in 1992. Then she went on to become the first woman to appear in a regular season professional game. She played in 24 games on various teams before retiring in 1997. However, she continued her legacy by becoming a goaltending coach for a women's ice hockey program. In 2015, her accomplishments were celebrated when she was asked to drop the puck in the opening faceoff of the first National Women's Hockey League game.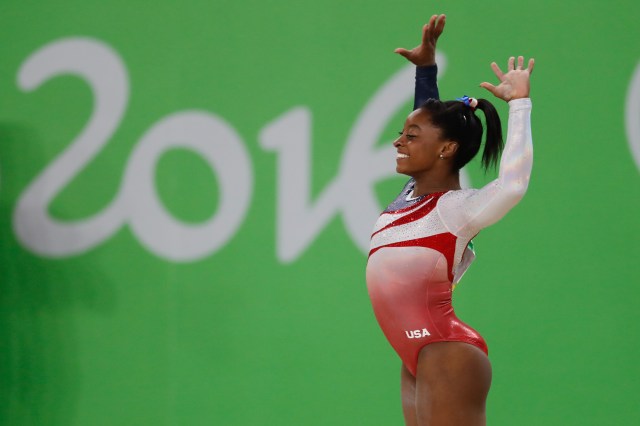 Simone Biles pulled out of the Olympic games to put her mental health first.
Simone is the most decorated gymnast of all time. She has a whopping thirty-two Olympic and World Championship medals combined. She started competing at an Olympic level in the 2016 summer games, where she won five medals. Then she continued to medal in the 2020 games, earning a silver and bronze. However, one of her most surprising accomplishments is deciding to pull out of the 2020 Olympics after struggling with the twisties, a phenomenon that causes gymnasts to lose spatial awareness while performing and makes the mind feel disconnected from the body. When Simone realized she could have hurt herself, she withdrew from the competition. Although she received some backlash, she decided it was best to put her physical and mental health first. Simone is a reminder that you should put your own well-being before anything else, even your career or passions.  
The women above are only a few examples of female athletes who are moving the world forward. If you want to learn more about inspirational women in sports, Fifty/50 Shorts are five short films presented by W. Studios and Google that examine diverse stories, all featuring women directors and producers. 37 Words is another eye-opening tribute from directors Dawn Porter and Nicole Newnham, which explores the hard-fought battle of equal rights in education and athletics. 
Whether you want to learn more about sports education for young women or women who have broken barriers in the past, make sure you check out ESPN+ as we continue to reflect on Title IX as part of Fifty/50, an ESPN+ initiative that commemorates the 50th anniversary of the landmark civil rights law. Throughout June, ESPN+ will deliver more incredible content that explores and analyzes the first 50 years of Title IX AND the women who are helping move the world forward. 
Sources: