Summer isn't the only season when you can get a group of your friends together and have some fun. Fall is the ultimate season for stepping outdoors because it's not too hot and not too cold. It's just right for hiking trails, going on runs, walking your dog, pumpkin picking, or creeping through haunted houses.
Even though it might be cozy beneath your blankets, you don't want to spend the whole season cooped up inside. You should get out there and have a good time! Don't let the fall season pass you by!
Once your adventures are over, you can unwind with a book, a nice, warm mug of coffee, and St. Ives shower foams and face scrubs made with 100% naturally sourced ingredients. That way, you'll be ready for more adventures tomorrow!
If you're excited for the leaves to change and the temperature to drop, here are a few excuses you can use to get outside and have fun with your friends:
1. Strap on your backpack and go hiking through beautiful, scenic trails.
There's nothing more exciting than hiking through scenic trails in the middle of autumn. You can crunch through leaves, admire the sunrise (or sunset), and snap pictures of the beautiful scenery surrounding you. You can even brag about how much fun you've had once you arrive home by posting your photos on social media!
You might work up a sweat while you're out hiking, but that's proof you were having a good time! Besides, as soon as your day's adventures come to an end, you can cleanse with St. Ives Citrus Blend Shower Foam made with 100% naturally sourced extracts.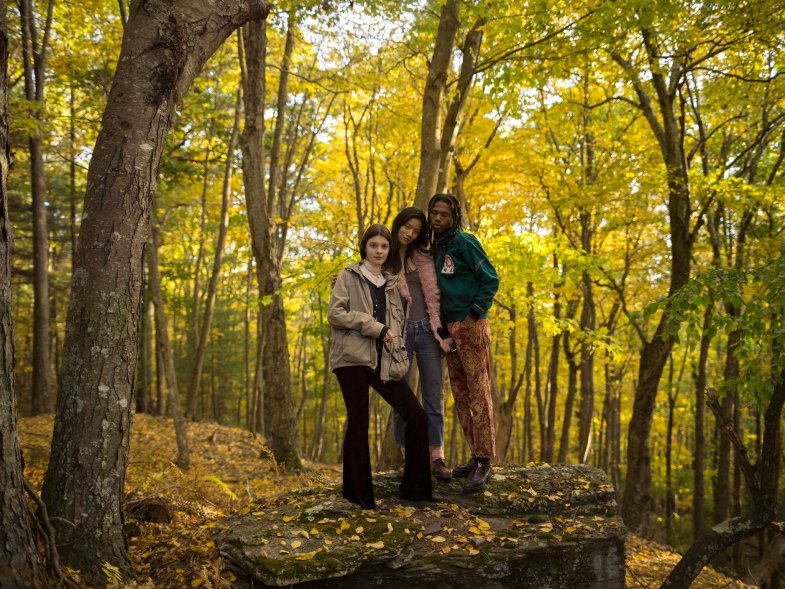 2. Take a miniature road trip with your friends to go pumpkin picking (or apple picking!).
Get a group of your friends together and celebrate the fall season by visiting an orchard, a farm, or a vineyard. Bonus points if there are goats and pigs around that you can pet! While you're there, you can choose between going apple picking or pumpkin picking – or both!
Walking around a beautiful, mouth-watering orchard will give you a chance to purchase some yummy snacks and catch up on gossip with your best friends. Even when you're finished picking fruits and are ready to head home for the night, you can continue your girls' day by baking an apple pie or carving pumpkins you can place on your front stoop. The fun never has to end!
3. Go running (or biking) to an ice cream shop where you can catch up with your closest friends.
You don't have to leave your hometown to go on a fun, exciting adventure! Hop on your bike, or strap on your running shoes, to take a trip around your hometown. Head out without a destination in mind and wander until you find an unexplored part of your town that catches your eye. You'll never know what you might find!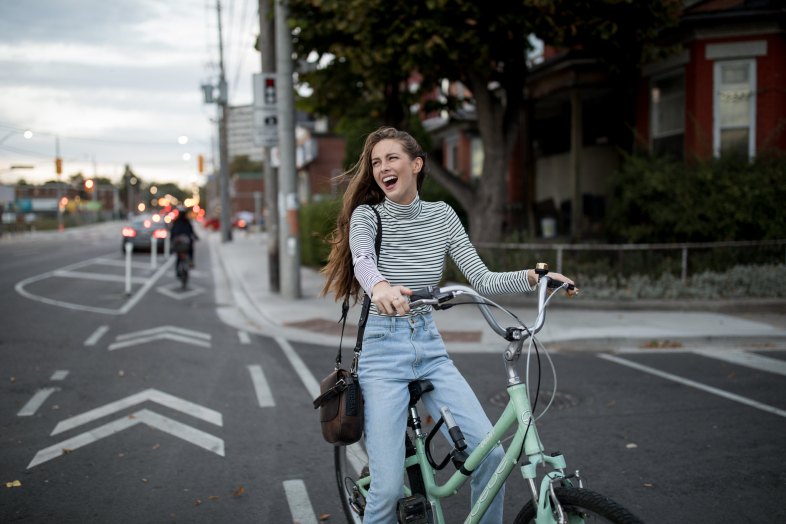 Of course, if you would rather have fun with your friends, then you should plan to meet them somewhere to get a bite to eat. Make sure you pick a place with outdoor seating so you can enjoy the crisp autumn weather while you're filling your stomachs.
When you part ways with your best friends and run back home, make sure to exfoliate your skin with St. Ives Fresh Skin Apricot Scrub made with 100% naturally sourced exfoliants. This scrub deeply exfoliates and removes impurities for radiant skin.
4. Walk through a corn maze or a haunted house at a fall festival.
Now that fall has officially arrived, there are bound to be festivals in your town. You can visit them with your friends to munch on candied apples and corn on the cob, then explore the interactive experiences they have ready and waiting.
If you're in the mood for a nice, long walk, you can find your way through a corn maze. Or, if you're interested in enjoying a good scare, you can creep into a spooky haunted house.  You can even have a contest with your friends to see who screams the loudest.
5. Grab a leash and take your dog for a stroll around the neighborhood
.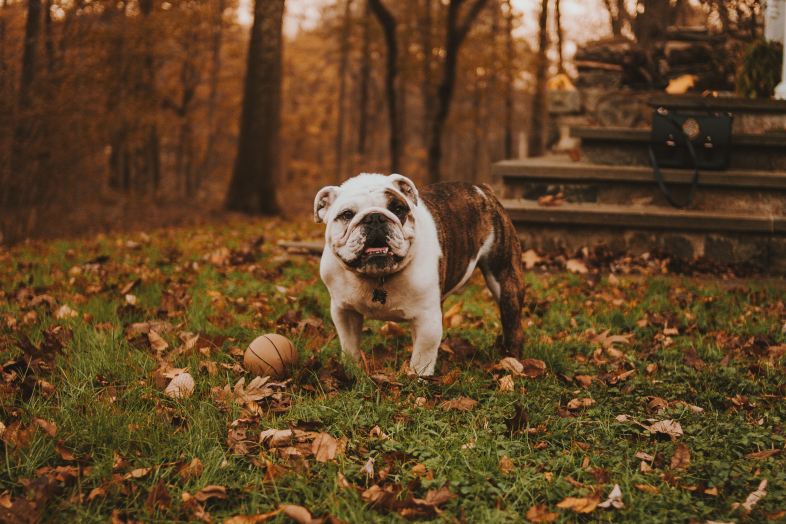 Your dog deserves to have as much fun as you! That's why you should strap on his leash and take him for a walk around the block. If there's a park nearby, then you can even bring him onto the field for some well-deserved playtime. You can throw him a ball, toss him a frisbee, challenge him to a race, or even jump through the leaves with him.
When you're done with your adventures at the park, take a long relaxing shower using St. Ives Oatmeal and Shea Butter Shower Foam made with 100% naturally sourced extracts. Keep calm and soothe on!