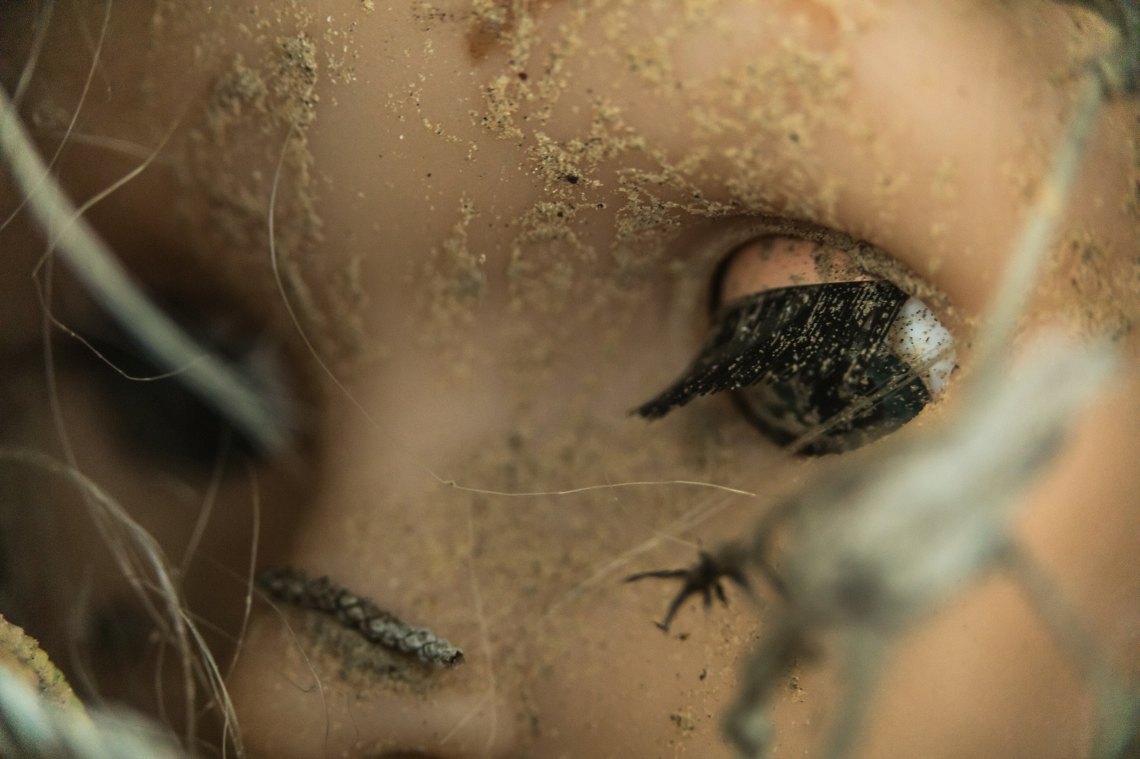 A few months ago, there was a viral story on Twitter about a man named Adam Ellis who was haunted by a ghost child he referred to as Dear David.
He posted pictures of a face inside of a blurry image. A video of a chair rocking back and forth on its own. And a small leather shoe that he found in a mysterious hatch inside his house.
Watch the chair. pic.twitter.com/jXtIxpkVxD

— Adam ElIis (@adamtotscomix) August 29, 2017
He explained how, even though some people thought David was reaching out for help, whenever the ghost child was around, Ellis felt a sense of 'malice' and 'dread.'
He went on to post a picture of a boy standing at the foot of his bed in the middle of the night, staring at him. Then that boy disappeared.
In the next photo, from a minute later, he seems to be staring straight up at the ceiling? Just staring. pic.twitter.com/MoW6CPcKoD

— Adam ElIis (@adamtotscomix) December 13, 2017
There haven't been any updates about Dear David in a while and that's probably because the allegedly 'true story' is being made into a movie.
Dan Lin, who produced IT, is creating the feature film based on Ellis' photographs and videos that were posted across Twitter.
Some Dear David news: Dan Lin (producer of 'IT') will be producing a Dear David film with screenwriter Mike Van Waes (writer of 'The Conjuring' spinoff 'The Crooked Man') attached. pic.twitter.com/NpM9Ej7ih5

— Adam ElIis (@adamtotscomix) June 6, 2018
Even though some people are skeptical, Ellis swears his story is not fiction, claiming that:"If it was all fiction, I probably would've updated more than once every couple weeks."
Whether Dear David is a ghost lingering in the afterlife or complete bullshit, it should make for a thrilling movie.