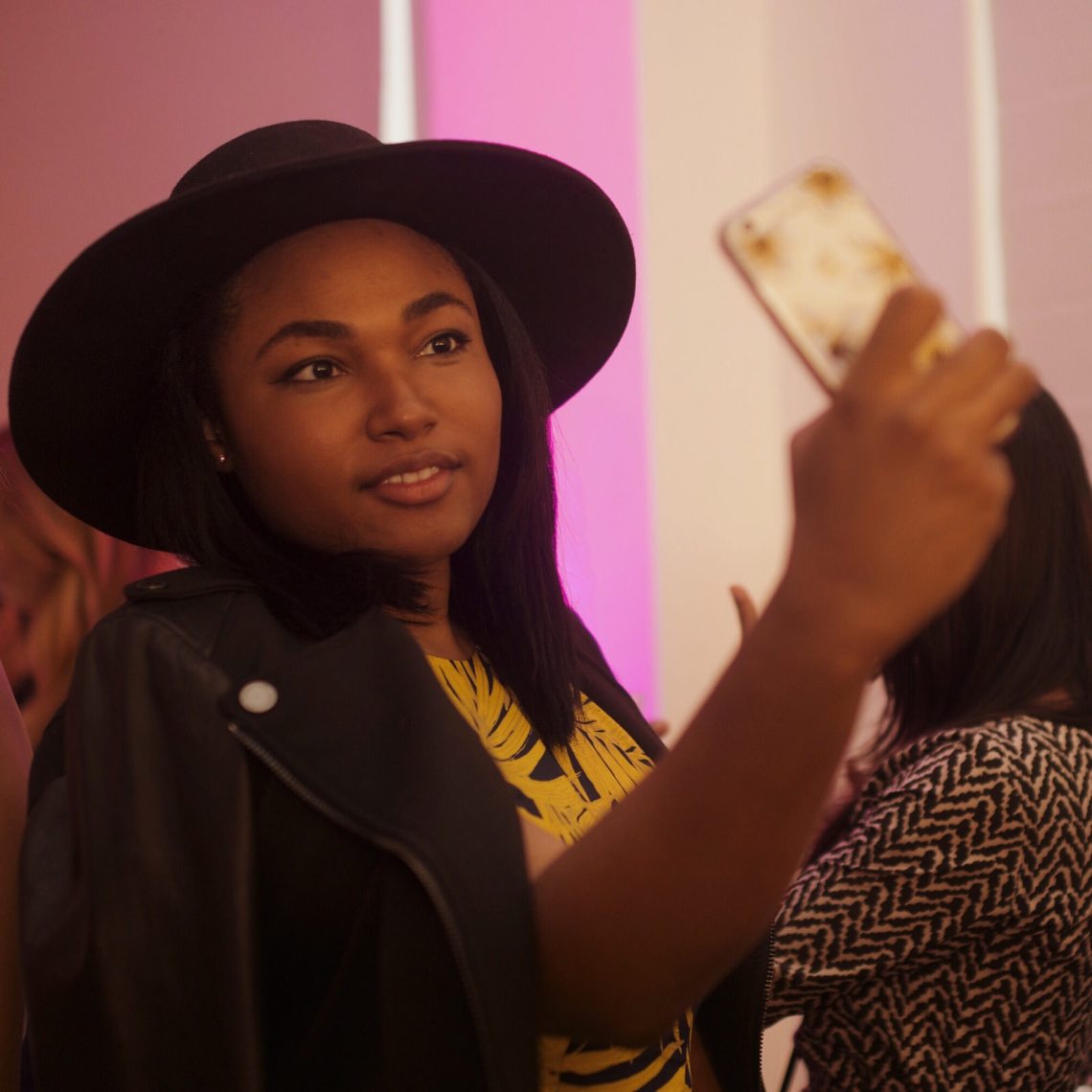 1. Don't pick a profile picture that'll encourage everyone to swipe left without even reading your bio. In other words, don't upload one with multiple people in it. Don't upload one where you're making a duck face or one where you look like a serial killer.
2. Speaking of pictures, you have the opportunity to upload six of them. Take it. Make sure at least one shows your face clearly and at least one shows your body clearly. And it can never hurt to add a picture with a puppy.
3. State what you're looking for. Something fun or something serious? A one-time thing or a lifetime thing? Since you're on Tinder, most people will probably be leaning toward the former.
4. List some of your hobbies in your bio, so your matches will be inspired to start the conversation with something other than, "what up?" Just don't list those bland hobbies that everyone posts, like hiking and drinking coffee and watching Netflix.
5. Connect your Instagram to your Tinder account. Then there will be even more pictures that your potential matches can look through, and that means they'll get a better glimpse at your personality.
6. Use those "super likes," too. If someone sees that you're genuinly interested in them, then there's a higher chance that they'll swipe right for you. People like to be liked.
7. Even though you haven't liked a page on Facebook since high school, you should go back and like some more pages. After all, Tinder shows you your "common interests." If you see you both love Stranger Things, then you'll have something to talk about right from the start.
8. Don't be afraid to initiate the conversation. There's no rule about which person should type into their phone first. If you like someone, talk to them. They've already matched with you, so there's no fear of rejection.
9. When you can't think of anything to say, sending a GIF might seem like the best solution, but it'll be hard for your match to react. They'll probably just reply with another GIF, and then you'll be stuck talking through images instead of through your own words.
10. Take it easy with the compliments. You don't have to compliment your match's eyes and body and sense of humor all in the same conversation. If you're talking to them on a dating app, they already realize you're interested. You don't have to push it.
11. Don't get involved with anyone sketchy. Remember, Tinder shows you which Facebook friends are friends with your matches. If they're buddy buddy with that asshole you hated in high school, then meeting up with them might not be the best idea.
12. If you want to avoid wasting your time, read their bio before you swipe. You might see something that instantly turns you off, like "in an open relationship" or "4/20 forever."
13. Don't give out your number to every single person that asks for it. You don't want your phone to be filled with useless contacts. Wait until you chat for a bit over the app and see if you have a real connection before you give them your personal information.
14. Unless you're planning on having sex with them the second you see them, meet up with them at a public place before you go back to their place, so you know you're safe. If you feel uncomfortable with them during that first encounter, then make an excuse to leave ASAP.
15. If you find someone you think you could create something real with, then delete your Tinder account. You don't need it anymore.