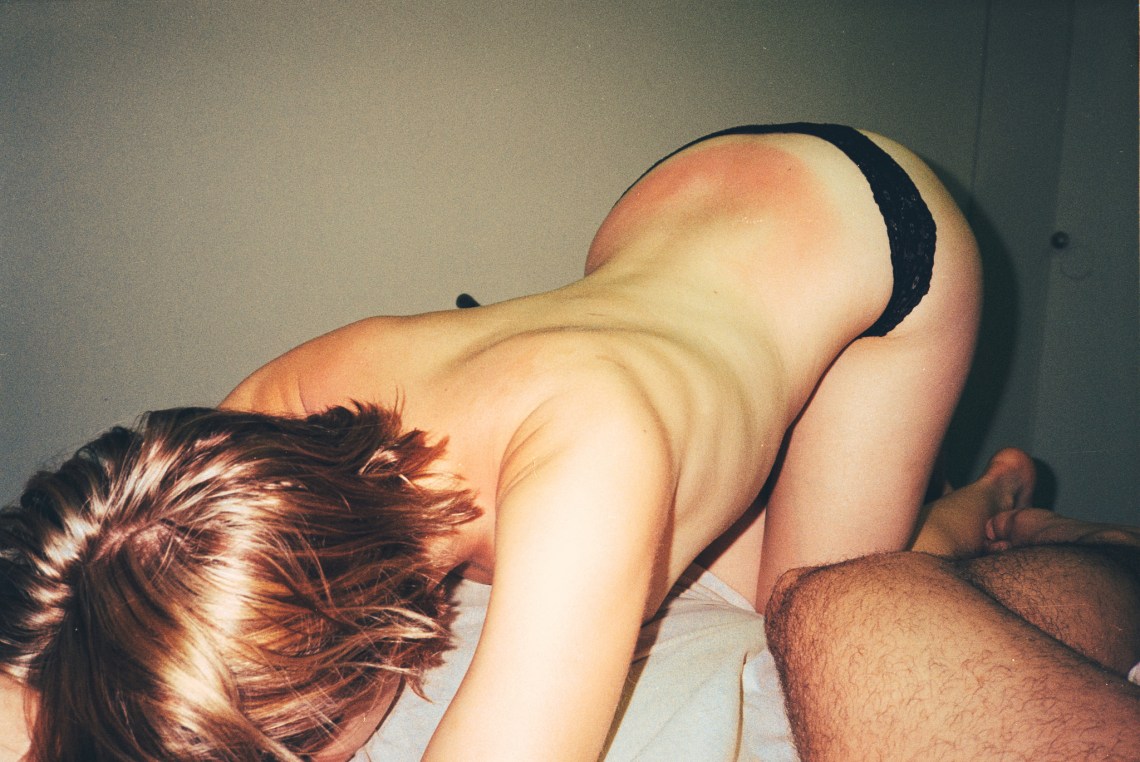 1. If you aren't used to hitting the gym and doing squats on the daily, you should try resting on your knees instead of resting on your feet as you bounce up and down. That way, you should be able to ride him for longer without getting as tired.
2. If you don't think you can last all that long without breaking into a sweat, you should try leaning forward and holding onto the headboard. That way, you'll have something to push your arms against to help you move.
3. If it's easier, you could also try pressing your palms against his chest and pushing off of his body. Don't worry, he'll find it sexy when you dig your nails into his skin.
4. If your boobs get sore from bouncing around, then hold them with your hands. He'll find it hot and you'll find it comforting.
5. Grab his hand and place it on your clit, so he can rub. Sex won't feel as tiring if you're actually getting something out of it. Besides, seeing you cum might make him cum.
6. You don't have to use up all of your energy moving up and down the entire time. Try taking a break to move backwards and forwards or to create circular motions. See what you like.
7. When you undress and get on top of him, tease him before you let the fun begin. Run his cock along your clit and let him feel how wet you are. The harder you make him ahead of time, the faster he'll come once you're riding him.
8. Wear something sexy. When you're on top, your body is on full display, so you might as well flaunt it. Slip into your sexiest lingerie or the bra that makes your cleavage look spectacular.
9. If you get tired, take a break. Stop moving, but keep him inside of you while you bend down to kiss and lick and nibble him.
10. Grab his hands and place them on your ass. That way, he can help you bounce up and down, which will take some of the pressure off of your legs.
11. Put your hair into a ponytail, so it doesn't get all over the place while you're bouncing around. You can even put your hair up while you're riding him. Most men get turned on when they see you play with your hair.
12. If he's an ass man, turn around so he sees your booty instead. It should make him cum faster, and you never know, reverse cowgirl might be easier on your legs than the traditional cowgirl position.
13. He can still thrust from below you, you know. So if you need a short break, stop moving and ask him to take control. You won't hear any complaints from him.
14. It'll be even easier for you to ride him when you're on the couch, because he'll be sitting up. Then you can easily kiss his neck, grab his shoulders, and stick your tits in his face.
15. Get him horny before the sex starts. Before you remove his pants, grind on him with your clothing still on. Wait until he's begging you to let him inside. Then make him wait some more.
16. Of course, you could always give him a blowjob beforehand. Nothing will prep him for sex faster than your lips wrapped around his cock.
17. Remember, there's no reason for you two to stay in the same position for the entire time. If you get tired, tell him to fuck you from behind. He'll be so turned on that he won't even realize you're asking to switch, because you're sweating.