Cops have to deal with more than just crazy criminals. According to certain threads on
Reddit,
they also have to deal with paranormal activity. Here are some of the most insane stories from cops who have seen it all.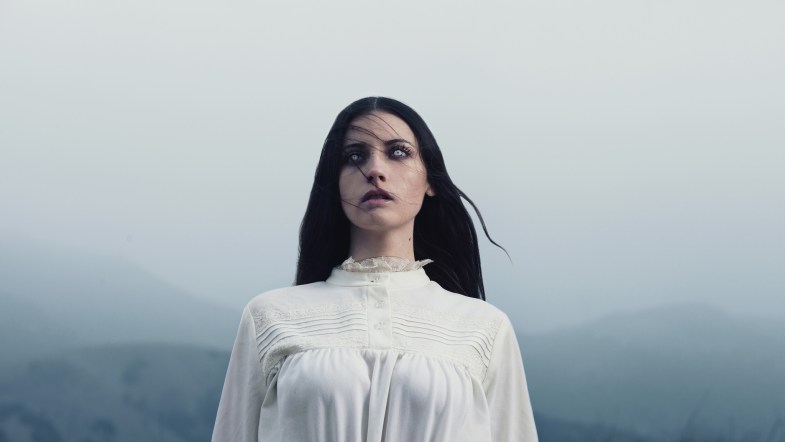 1. Everyone in town saw a dead man's ghost
My uncle was the sheriff of a small town in New Mexico. He was a the most hardcore person in our family, super straight laced, never really BS'ed and wasn't at all a joker.

So when he told this story (backed up by my aunt) we all believed it without question.

A local reporter named Bob D. would always show up at any major police activity from the police scanner. Big car wrecks, fires, anything worth maybe reporting in the local paper. Everybody on the force knew Bob D., he was around at least once or twice a week at various police activities. Bob was a bit of a joker himself, he would mess with people by flicking behind their ears. People would react to the flicks thinking it was a bug only to turn around and see it was Bob jerking around. Everybody liked Bob. Unfortunately, Bob had bad lung cancer and died pretty suddenly. His wife buried him (against his wishes, he wanted to be cremated).

For the next couple of weeks, after his funeral, people kept talking about "seeing Bob" at car wrecks, fires, all the same stuff he used to report on. There were 20-30 reports like this from civilians and members of the force. My uncle didn't buy it.

Until the night he and my aunt showed up at our house, gun drawn, pale as paper. We asked him what the hell happened, and he had to sit down, take his breath, compose himself and start to outline what happened. Note: This is a guy that I never saw get rattled, by anything.

He said. (My aunt) and he were sitting on the couch in their house watching tv. My uncle kept scratching at his ear, over and over. Finally my aunt asked him what the problem was and he turned around just in time to see their bedroom door open. Bob D. standing there in the doorway. Clear as day. My uncle jumped up, cussed or something, got my aunt's attention who turned to see him there too. As soon as they both made eye contact with him, Bob smiled, turned, walked across the living room and out their front door. Closed the door behind himself and was gone.

My uncle got control of himself and ran outside. Gun drawn looking for Bob, but he was gone. At that point they ran over to our place. We went over there and didn't see anything but my aunt and uncle stayed at our place that night.

At work the next day, all the guys on the force were giving my uncle lots of "we told you so." People around town said they saw Bob D. show up at police scenes for at least another 2/3 months. My dad saw him in our darkroom in our basement with a friend. He was flicking their ears in the dark.

During the 3rd month people that saw him kept saying he was looking worse and worse. My uncle saw him two more times, each time confirming he was looking more and more worn. My Dad had concluded that he was decomposing and his ghost was reflecting that process.

Every time my ear itches, I get goosebumps.