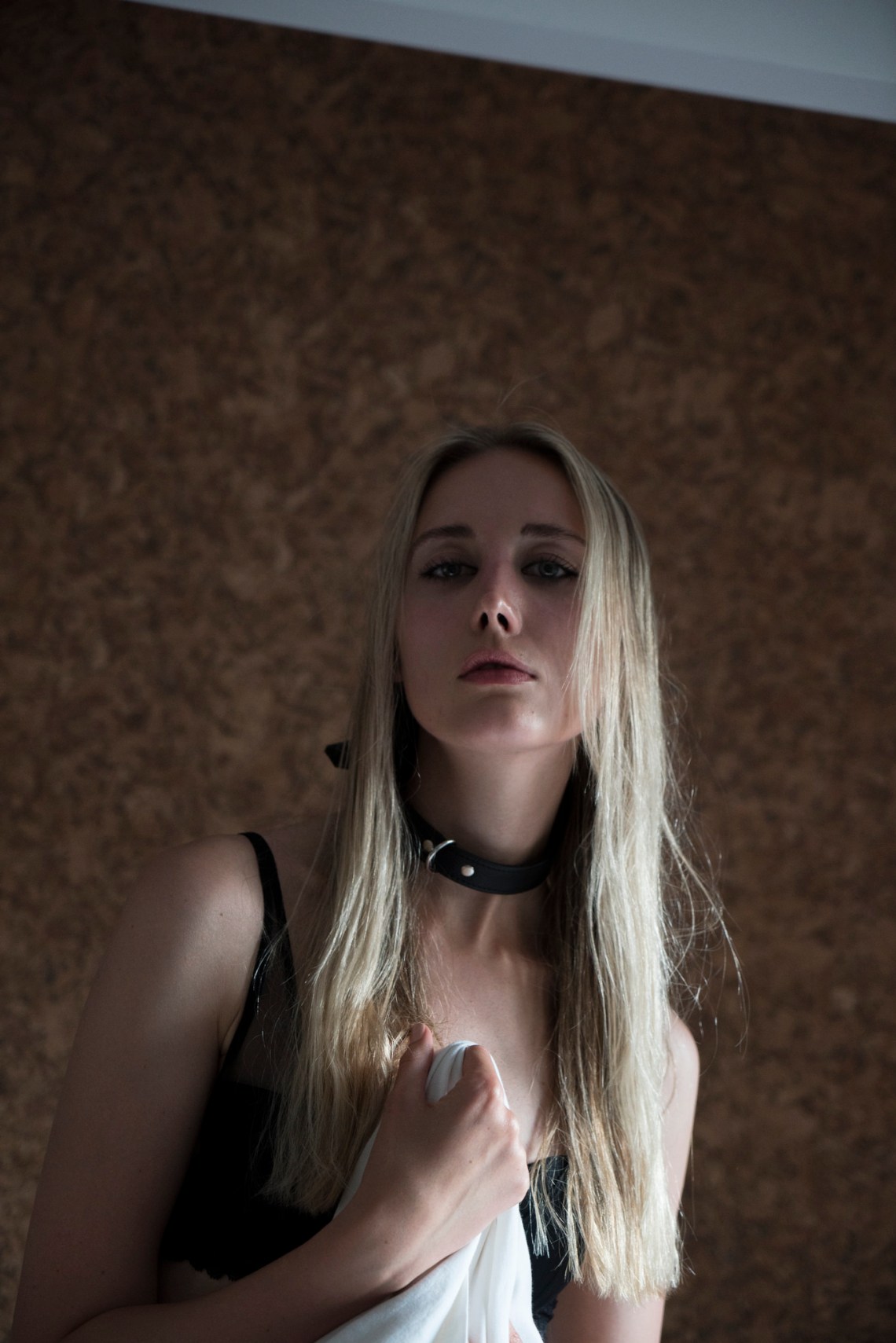 1. Role play. You don't have to squeeze into a leather bodysuit and act like a dominatrix. If you're more comfortable playing the role of a sexy librarian, slip into your glasses and a pencil skirt.
2. Have sex in a car with tinted windows or in the bathroom stall at your favorite restaurant. It's semi-public, but no one will be able to see you or barge in on you.
3. Once you're ready to have public sex that's a little more public, then wear a skirt with crotchless underwear (or no underwear at all). That way, you won't have to get completely undressed. You'll only have to lift your skirt up a little bit.
4. If you want to give him a real treat, masturbate in front of him. He'll either watch to see how the show ends, or he'll climb on top of you and help you finish the job.
5. If you want to make him horny in public, "accidentally" brush your hand (or your ass) against his crotch or tell him that you aren't wearing any underwear.
6. If you're too nervous to wear handcuffs, then you should put the handcuffs on him. Then you can ride him or suck on his cock.
7. Speaking of handcuffs, you don't have to buy the metal kind. Buy the fuzzy kind, so your wrists don't end up getting bruised or scraped.
8. Instead of trying something extreme, like a threesome, put on a porno while you're getting it on. It'll feel like someone else is in the room, but you'll still have your man to yourself.
9. If you're embarrassed about walking into an adult shop and picking out skimpy lingerie, then you can just buy super sexy underwear. That way, you'll be comfortable, but you'll still turn your man on.
10. If talking dirty sounds too intimidating, you should start out by texting dirty. You'll have plenty of time to plan out what to say and you won't blush, because he'll be miles away. Pretty soon, you'll be able to say every dirty word aloud.
11. Buy sex toys to use together. You can start out small by buying flavored lube or a bullet vibrator. Take things one step at a time.
12. Record yourselves having sex on a device you own. That way, you'll feel like a porn star on set for a shoot, but you can delete all the evidence as soon as you orgasm.
13. If you're too embarrassed to do a strip tease for your partner, you can just get undressed in front of him. Even without the music and the dancing, he'll be turned on by your hot body.
14. Have sex in front of a window that overlooks your neighbor's house, or at least have sex in a room while the doors are all wide open.
15. If you're uncomfortable taking nudes, take pictures of yourself in a dress that shows off your cleavage or jeans that show off your ass. He'll still masturbate to the pics.
16. Whenever you have sex, challenge yourself to try one new thing, however small. Kiss him in a new spot. Lick him. Bite him. Just keep trying new techniques until you turn into a total sex goddess.