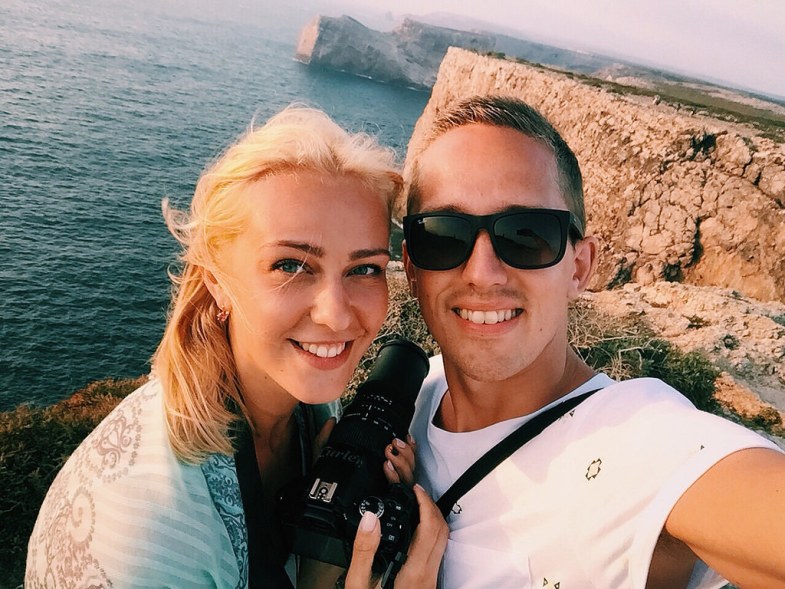 Your college major is a huge part of who you are. Not only does it determine what you're going to be doing for the rest of your life, but it says a lot about your personality, too. Here's your ideal first date, based on what you chose to major in.
English
You've read so many books about romance that your expectations are sky high. You'd love to or make-out while riding in a hot air balloon or have a picnic beside a waterfall. Of course, you're aware that real life isn't a fairy tale, which is why you'd be happy just going to a bookstore and browsing. You just don't want your date to feed you any corny lines about how beautiful your eyes are. You want them to weave together sincere words to give you unique compliments, because you can't stand cliches.
Foreign Language
You like to try new things, which is why you'd be happiest going on a date in an area you've never actually seen before. You want to visit a sushi restaurant on the other side of town or hear a poetry reading at a little cafe that you've never even heard of. Of course, you wouldn't turn down the opportunity to see a black and white film with subtitles, either. The more obscure, the better.
Music
You might think that a concert would be your best bet, but it'll be hard to have a serious conversation when you have to scream over a crowd. It'll be just as hard to talk when you see a live orchestra, because you won't want to interrupt the silence. That's why you'd have the most fun at a karaoke bar. You could get up on stage, the place where you feel the most comfortable, and do a duet. Singing Sonny and Cher together while staring dreamily into each other's eyes is the perfect way to test your chemistry.
History
You love to learn, which is why you'll have the most fun walking through a museum together, holding hands and discussing the origin of paintings and sculptures. The more information your date knows about the exhibits you see, the more turned-on you'll be. You have a thing for brainy types. That's why you might even invite them back to your place, so you can make love while a documentary plays in the background.
Psychology
It doesn't really matter where you go for your date. You'd be just as happy taking a walk around the block together as you would going to a fancy restaurant, as long as it meant you'd get the chance to talk one-on-one about life, the universe, and everything. You're not the type to chitchat about the weather or the latest celebrity who overdosed. You want to skip straight to the "real" stuff. What does your date think of aliens? Or the afterlife? Or the lingering gender stereotypes that plague modern society? If those deep questions get answered, you'll consider the date a success.
Athletic Training
You don't want to be stuck in a stuffy diner, loading up on carbs. Your ideal date would consist of playing tennis together, taking a canoe ride, or going to a rock climbing gym. It doesn't really matter what you two do, as long as it gets your blood pumping and allows you to show off your skills. You live an active lifestyle, and need someone who's okay with that.
Political Science
You care more about your date's opinions than their looks, because you want someone who can match you intellectually. That's why your ideal first date would consist of having a three course meal while engaging in in-depth conversations about the state of the economy. If your date admits that they're a republican when you're a democrat, it'll be clear you're not going to have a future together. Things like that matter to you, so you might as well learn their political stances right away, before you fall for them.
Accounting
You're good with your money, which is why you don't want to spend hundreds of dollars by bringing your date to the bar. You'd rather do something that doesn't cost you any cash, like take a walk around the park or see a free concert in your town. You want someone who's just as good at budgeting as you are, and doesn't need to go on high class dates to be happy.
Computer Science
You don't have to leave the house in order to have a good time. You'd be happy cooking for your date at home and then playing video games with them on your big screen. Sure, you're about as smart as they come, but you're a kid at heart, too. That's why there's nothing you want to do more than challenge your date to a game of Mario Kart. Of course, a quick trip to Dave & Buster's would be a blast, too.
Business
You can't help it. You like to flash your money around. That's why you'd be happiest on a date at a five-star restaurant or at the sold out concert that was almost impossible to get tickets to. You want to live a life of luxury, and the only way to do that is by spending as much money as you can to buy the best experiences that you can.
Theater
A Broadway show is the only way to go. Of course, if you're nowhere near New York, then you'll settle for seeing a show at your local theater. Then, once it's over, you and your date can sing together in the car and discuss how talented the lead actress was and how the casting director could've hired a better lead actor. After all, you know best.
Engineering
You're usually hands-on, but you wouldn't mind sitting back and relaxing during a date. That's why you'd have a blast at a a race track. You could drink beer, snuggle with your date, and bet on the cars speeding around the track. It's a pretty laid back idea, but you want to date a laid back partner, which is why it's perfect. 
Film
Going to see dinner and a movie is cliche, but it works for you. Of course, you'd prefer to watch the film first and go out to eat last, so you'll have the opportunity to discuss the film in detail. If there aren't any good movies out, then you'll be just as happy sitting on the couch watching Netflix with your date. You won't even make a move on them. You'll be too busy swapping notes about the script.