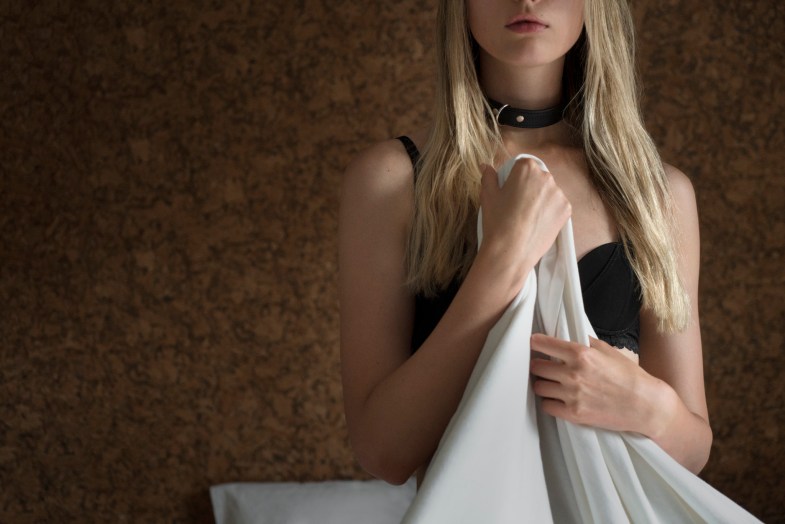 1. I'm already naked. I'm already wet. All you have to do is get your ass over here.
2. I just masturbated to a picture of you, but now I want the real thing.
3. I've already started touching myself, but you should feel free to come over here to finish me off.
4. Guess what's waiting for you at home? Hint: Handcuffs are involved.
5. I'm thirsty. I need your come in my mouth. Or dripping down my chest.
6. What do you get when you cross whipped cream with my naked body? Get over here to find out.
7. My bed is empty, and my pussy is soaking wet. Which problem do you want to fix first?
8. If you get home late again, I'm going to spank you. But If you get home early, I'll spank you even harder.
9. I don't know if I want you in my pussy or my ass tonight. Help me figure it out.
10. Should I search for my vibrator or are you going to use your tongue on me tonight?
11. I'm walking around the house naked, wishing you were here to watch.
12. Would you rather have me send you pictures of my tits or my ass?
13. I'm about to hop in the shower. You should come help me soap up my body.
14. I had a wet dream that I gave you the most intense orgasm of your life. Want to make it a reality?
15. I want your cock in between my thighs. Or in between my lips.
16. I'm horny as fuck and you're the only one who can help me.
17. Imagine thrusting yourself into me while I'm bent over the kitchen table, because it's what's going to happen later. 
18. I'm feeling extra kinky today. Any ideas?
19. I'm trying on the new lingerie I bought. Want me to send pics?
20. Don't touch yourself today. I want you to orgasm as hard as you can tonight.
21. Come to bed, so I can make you come.
22. I want to feel your lips against my neck, and then I want to feel my legs draped around your neck.
23. Screw romance. Tonight, I want to fuck you like an animal.
24. We should stay in tonight, so we can eat dinner on the couch and then eat each other out.
25. I'm stuck at my yoga class right now, but I want to try some of these poses out in bed later.
26. I want you to fuck me until I'm too sore to get to work tomorrow.
27. Tonight, I'm going to make you come harder than you ever have before.
28. Don't tire yourself out too much today. I have something special in store for you tonight.
29. On a scale of one to sixty-nine, how kinky do you want sex to be tonight?
30. I hope you don't mind that I borrowed your boxers. They're the only thing I have on.
31. I'm going to scratch up your back and leave a handprint on your ass.
32. As soon as I see you, I'm either going to go down on you or get on top of you.
33. I'm going to let you to tie me up and do whatever the hell you want to me.
34. I've been watching porn, and now I can't stop thinking about letting you come all over my face.
35. I want my tongue jammed down your throat and then dragged across your shaft.
36. I'd tell you what I'm wearing right now, but I wouldn't want to get you hard while you're at work.
37. Fuck me from behind while you play with my ass. I know you want to.
38. I'm going to make you orgasm with my mouth. And then I'm going to make you orgasm while you're inside of my pussy.
39. Get in your car now. I can't wait another second to screw you.
40. Tonight, I'm going to take things slow and tease you until you beg me to stop.
41. I want to hear you moan my name as you slide inside of me.
42. Warning: The second we're alone, every piece of your clothing is going to get torn off.
43. I'll be in bed by the time you get home. Wake me up with oral, and I'll return the favor later.
44. If you were here right now, your dick would be hard as a rock.
45. I can't get any work done today. All I can think about is sucking your cock.
46. Remember when we fucked on the beach? Let's do that again.
47. I've been reading an erotic novel, and now I want to create a steamy story of our own.
48. I'm tired of acting like an angel. I'm going to be as dirty as I can tonight.
49. If you love me, you'll fuck me like you hate me tonight.
50. I'm soaking wet, just from talking to you over the phone. Imagine what would happen if you were here next to me.