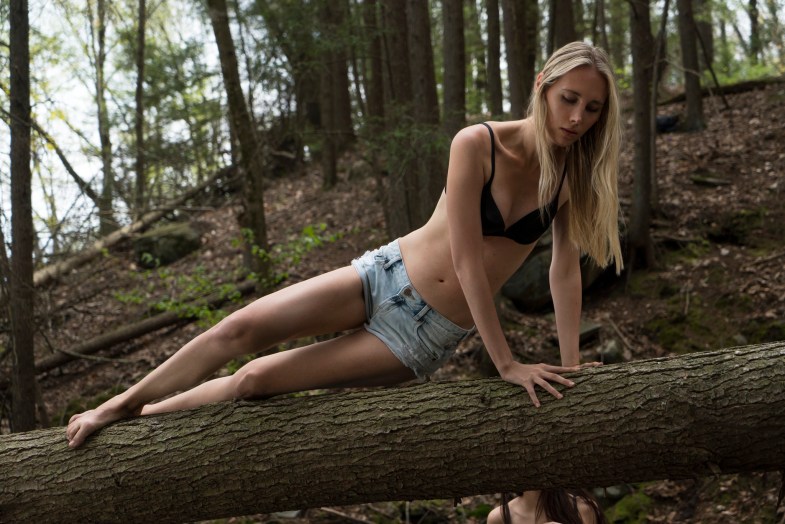 1. Underneath an umbrella the next time you head over to the beach.
2. On top of the washing machine, so you can feel the vibrations.
3. Underneath the bleachers at the closest college campus you can find.
4. On the balcony of your hotel room, so you have a gorgeous view.
5. In the changing room the next time you go clothes shopping at the mall.
6.  Inside of an empty classroom while there are students bustling around outside.
7. In the bathroom of your favorite bar, because you don't want to wait until you get home to jump on top of each other.
8. In the shower, while you soap up each other's bodies.
9. On a staircase, because you might as well do it in every possible area of your house.
10. On your friend's couch when they run out to buy more beer.
11. On an airplane, so you can officially join the mile high club.
12. In front of a webcam, so strangers can watch you.
13. On top of the kitchen counters, where you can experience all new angles.
14. Bent over the arms of the couch, because it's as comfy as it looks.
15. Against the windows, so your neighbors can see you.
16. In the bed of a truck filled with blankets.
17. In your roommate's bed, because it feels good to be bad.
18. In the backseat of your car with the windows rolled down.
19. Against the hood of your car while parked on the side of the road.
20. On your desk at work, so you're on the clock while you're on his cock.
21. On the floor of your bedroom, where things will feel fun and fresh.
22. Inside of a barn, where you can do it like animals.
23. Inside of a tent the next time you go camping.
24. In a hammock in your backyard, with only the fence separating you from your neighbors.
25. In a hot tub, so you can heat things up.
26. While riding on a boat, so you can say you've done it on land and in the ocean.
27. In a closet the next time you go to a party and need some privacy.
28. In front of a mirror, so you can see how sexy you look while doing it.
29. Against a bookcase in the library, where you're forced to keep your voices down.
30. Against a tree in the park, where you can be as loud as you'd like.
31. In a church parking lot, because sinning is sexy.
32. In your childhood bedroom, because the "past you" never got any action in there.
33. On top of a trampoline, so it'll be easy for you to bounce around.
34. While you're riding on a ferris wheel, because carnivals aren't all that wholesome anyway.
35. In the back of a movie theater, where it's too dark for anyone to see you.
36. Inside of a photo booth, so you'll have pictures of the occasion.
37. In an alley near a street, so you can hear the cars fly by as you do it.
38. In an elevator, where someone could walk in on you at any moment.
39. In a cemetery, because creepy things can actually be pretty sexy.
40. On a rooftop, so you'll be able to see some beautiful sights.
41. Underneath a waterfall, because what's more romantic than that?
42. On a swing set, so you can let your inner child loose.
43. In a bathroom at a concert venue, because all the grinding you're doing is bound to turn you on.
44. On your front porch, where you'll run the risk of getting caught.
45. While riding on the bus or on a train to make the time pass faster.
46. On a picnic blanket after you finish your wine and sandwiches.
47. In the bathtub, with or without water inside of it.
48. In an open field outside, underneath the stars.
49. On top of a pool table, because any flat surface will work.
50. In your own bed, because sometimes simplicity is best.