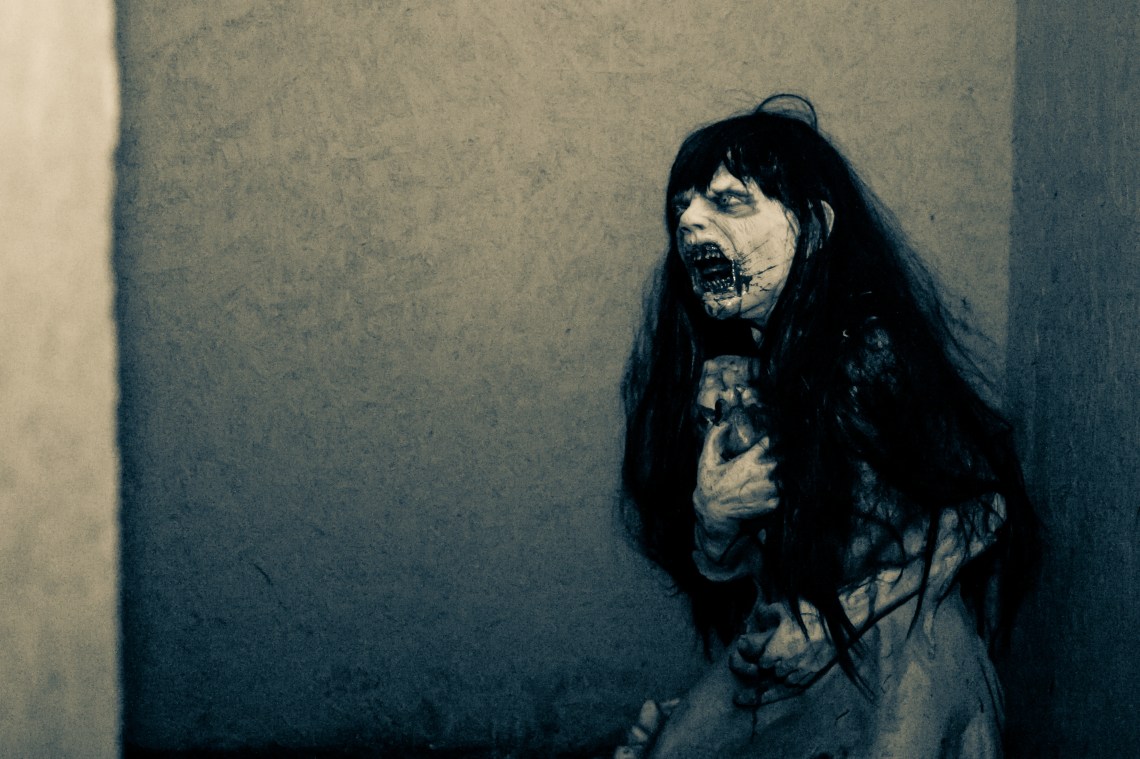 1. They Went Down Like Dominoes
I was a talking head on a table. A group of five people led by a girl comes into my room and when the get close to me I say "Hello" fairly nonchalantly. The girl in front screams and falls backwards with a domino effect taking everyone else in her group with her.
2. When You Gotta Go You Gotta Go
My brother worked at a haunted jail in my town. He said it was all going well until like an hour before it ended. Nobody was showing up and he had to take a leak. So he decides to piss in the corner. As he unzips and starts, he hears talking and commotion. Of course, he couldn't stop. So by the time that large group of people reached the cell and looked in expecting a scare, they saw a wolf man pissing in the corner. And he says, the only thing he did was turn his head and growl at them while pissing.
3. "These Animatronics Suck"
Not exactly an actor, but I was the guy who opened the door when a group went from one room to another. I wore this black cloak that had a hood that almost entirely covered my face (was thin enough I could see through it). These two kids (13-15 years old) came around the corner as I was moving my head back and forth looking at people and one of them said "dude these animatronics suck". I took a single step forward and he screamed in a really high pitch and jumped so far back he smashed into the wall. His friend stopped moving for a solid minute to laugh at him.

Also the amount of appreciative looks I got from guys whose girlfriends got scared and clung to their arm was far higher than I expected. Except for the one guy who was making comments about how this place wasn't THAT scary and he would protect her, only to scream like a girl as soon as he turned the corner. His look wasn't so appreciative…
4. Lights In The Forest
I got to work in the special VIP attraction last year at my local place, it's basically a really dark trail in the woods, but the actors are allowed to touch guests. Grabbing and pulling people off into the woods and whatnot. Hiding kind of sucks, I had to lay in the mud and grab at people's ankles and then chase after them, but the funniest goddamn thing is the world is the lanterns. We give them little electronic hand-lanterns as their only light source, and two guys have remotes that can turn them on and off. Every time, without fail, the guy's girlfriend is yelling at him to stop turning the lantern off. It's even better if you have a really dark costume because then you can walk up behind them, lay a hand on their shoulder and say "Yeah jerk, don't turn the lantern off!"