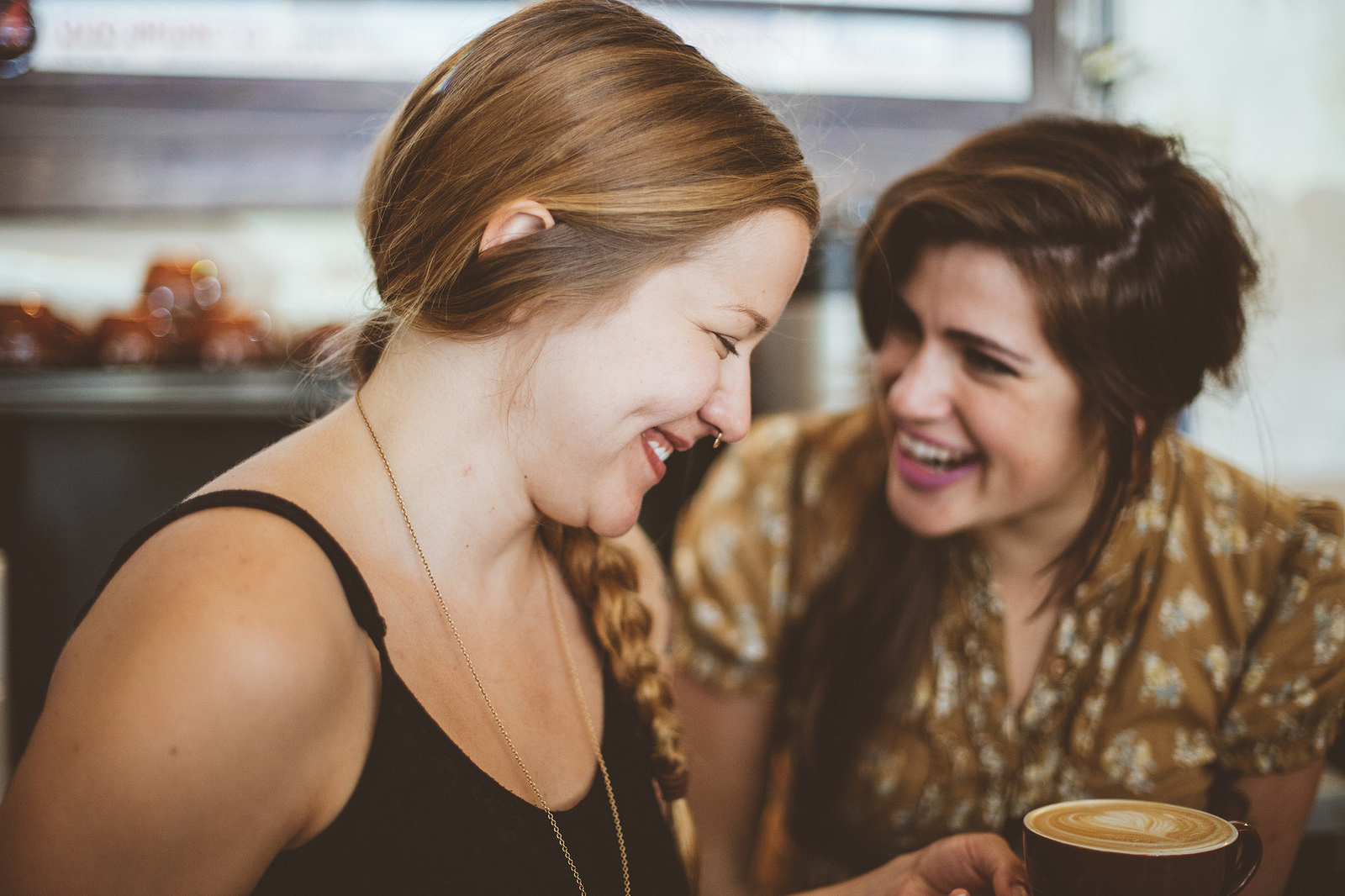 1. Hell0000
I broke up with a girl once because she used zeros in her texts instead of o's…like she'd text h0w are y0u and it annoyed the shit out of me.
2. Tattoos Are Forever
Her tramp stamp was the name of her ex. Game over at that point.
3. I Just Don't See A Future Here
My former roommate broke up with her boyfriend because she didn't like his last name, so she knew she would never marry him.
4. The Choice
One girl told me to pick between my beard and her. Easy choice.
5. What Else Is She Faking?
I found out her glasses had no prescription.
6. 'O' Face
He once came with his eyes open and crossed. Just really freaked me out. I could never get the picture of his face out of my mind after that.
7. *Sigh*
The guy I was with kept sighing when he didn't know what to say. Also he blinked slowly.

It drove me mad.
8. Baby, Baby, Baby
I broke up with an amazingly hot, smart, sexy, fit chick because she mostly talked with a "baby voice" talk. Couldn't deal with it any longer.
9. Spicy
First time he took his shirt off I found out that he had pepperoni nipples. He was not fat.
10. The Fake Nerd
I met her in a bookstore, her apartment was full of books… that she apparently kept only for looks. She was nice, but pretty dumb, and just liked to look nerdy. I felt a bit deceived, broke up when I just couldn't handle it anymore.
11. Only So Many Minutes In A Day
I once had an amazing girlfriend that moved 15 minutes away from where she lived. I broke up with her because I didn't want to take an extra bus.
12. "I'm Trying To Be Alone Forever Here"
I once broke up with a girl because she kept calling me while I was playing games. I remember the game. Need for Speed: Underground had just came out.
13. Sandal Shock
One day she wore sandals and I realized her toes were ridiculously long.
14. Chauffeur Boyfriend
I only dated him because he had a car and I got my license so…
15. Touche'
I was dating a really nice guy when I was 21. We got along pretty great and he was an all around decent dude. Unfortunately he used "touche" as his go-to response for everything. The way some people say "yeah" or "dude" when there's nothing to say, he said "touche". It drove me crazy and I decided it proved that he wasn't very smart, so I dumped him.
I broke up with my first girlfriend because I realized I had never broken up with someone before.
17. Like Having No Eyebrows At All
He had blonde eyebrows and they freaked me out.
18. Only A Monster
She ate her peas one at a time. Who does that?
19. You Have To Draw The Line Somewhere
He wore…Crocs. I couldn't break up with him fast enough.

I don't even feel bad.
20. Jesus, The Cockblocker
I remember getting dumped in 7th grade because the girl told me Jesus told her to break up with me.
21. Did Not…Continue
She asked me how to spell the word 'continue'.
22. "Drive"
I broke it off after a movie date, because I realized I cared more about the movie Drive than I did for him.
23. Not A Finalist
She liked American Idol.
24. The "Hopper"
He walked like a freaking kangaroo. He would hop from step to step. It was very annoying and eventually couldn't handle it anymore.
25. Knows What He Loves
She didn't give blowjobs. Hey I love blowjobs.
He thought that 'clairvoyant' was a person.
27. Thin Skinned
She was house sitting and left the garage door open again. The neighbor came over to tell her. He was polite but firm that it was the second time and he would feel guilty if he didn't say anything. After he left, she broke down and called her mother and cried for an hour about the mean neighbor. I sat there and listened for an hour until I couldn't take it. I said, "Grow up" and walked out.
28. Thinner Skinned
I broke up with a girl who cried after she had made a left turn on red and I told her it was illegal to do so.
29. They're Watching
Back in middle school, I broke up with my girlfriend because she looked way too masculine in her yearbook picture. The picture looked nothing like her but I was just worried that one of my friends was gonna look her up in the yearbook.
30. Old Enough To Do Better
My boyfriend who was ten years older than me at the time, used to write me these long, romantic letters. They were full of spelling mistakes and it used to irritate me to read them. And he had a ferret that stunk…
31. Large Mugs = Bowls
She told me that she would never allow bowls in the house, only large mugs bc they are basically bowls with handles.
32. More Baby Talk
She kept baby-talking to her cat whenever we were on the phone.
33. Comfty
We were doing the early 2005 version of Netflix and Chill. As the DVD was starting she said, "Are you comfty?"

Comfty?

I broke up with her immediately (by immediately, I mean 94 plus 15 minutes 9 minutes later).
34. Fat Cat
Not me, but a guy I knew broke up with a girl because when he went over to her house he discovered her cat was fat.

"And she made him that way. Disgusting!"

It still confuses me.
35. It Only Grows
Once I saw the bald spot forming I just couldn't unsee it. He was 22.
36. The Weave, Revealed
My ex boyfriend was a light sleeper. He slept over at my place for 2 weeks straight. He was Irish, I am Black. I woke up to find my weave had come out!! I was so embarrassed that he knew, I ran in the guest room, placed my head in my hands and thought "what am I going to do" he knew I wore weave, but the agony of him seeing it laying on the pillow! I broke up with him the next day and refused to speak to him ever again. We met for coffee 3 years later and I confessed.. My 20's were fun..
37. Totally Inappropriate
Third date. She ordered a salad at IHOP.
38. Less Than Meets The Eye
She said she loved the Michael Bay Transformers movies.
39. Ruined
Cleaned my non stick frying pan with a brillo pad.
40. So Much For Being A Team
He picked me last for whiffle ball.
41. Makes Total Sense…
I broke up with a guy because he wasn't ticklish.
42. Sacrilege
Not me, but my ex girlfriend broke up with a guy because when singing the Beatles' "Drive My Car" he added an extra "beep-beep'm".
43. The Cereal Killer
He used water in his cereal instead of milk.