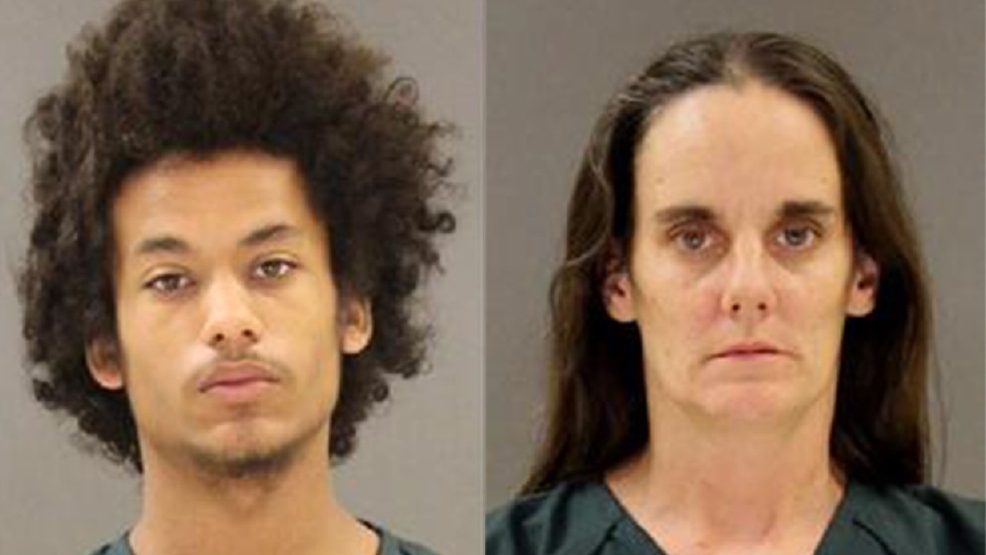 Forty-two year old Maryland resident, Ann Anastasia, had been involved in a long standing three-way romance with her husband and another woman, Jacqueline Riggs. Surprisingly, however, Ann began to feel that the her marriage was on the rocks and allegedly became determined to eliminate both her husband and Riggs. But, she didn't want to do it herself so, like any mother would, she enlisted her 13-year-old daughter and her daughter's 18-year-old boyfriend, Gabriel Struss, in a plot to murder her husband.
Struss ended up being the one to actually do the deed, allegedly murdering both Ann's husband and Jacqueline Riggs on the same day and planting completely unconvincing evidence to try to frame their deaths as a murder suicide. Ann's daughter and Struss then discussed the murders over text (hey, it's just how kids communicate these days) which ultimately broke the case open.
As of October of this year, Ann, the daughter, and Struss have all been charged.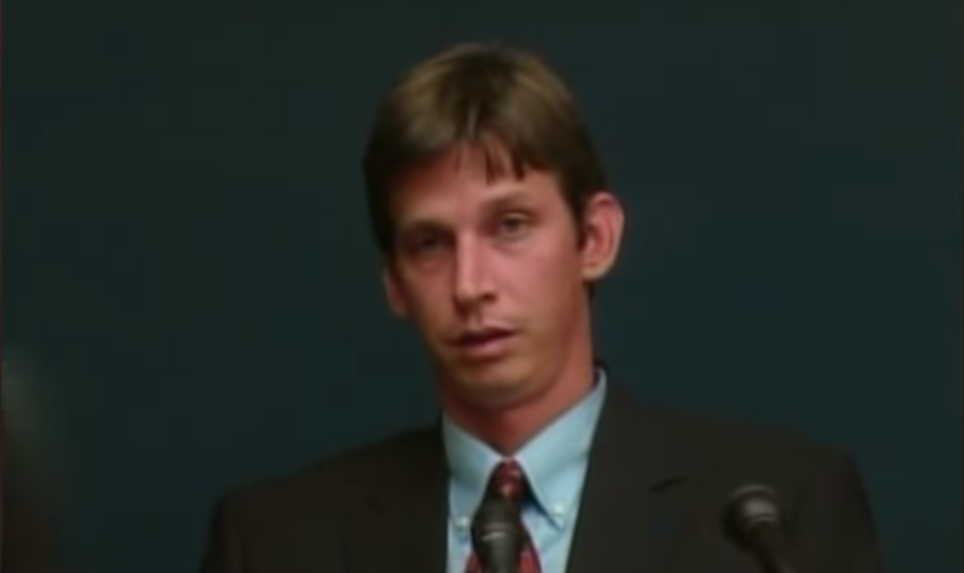 Former student teacher, Erin McLean, had been carrying on what was apparently a fairly public affair with 18-year-old Sean Powell, a West High School student in Knoxville, TN, where she was employed. Her husband, Eric, only became aware of the affair after his wife began talking about Powell all the time and the married couple's two children told their father that Erin was spending time with Powell and holding hands at the park.
Once Eric became aware of his wife's infidelity he stole a gun from a relative with the intent of killing himself. Ultimately deciding not to, he eventually confronted Powell upon catching Powell and his wife having sex in his own bed. Following Powell outside of the McLean family home, he then pointed the rifle at Powell as he sat in his car with, he claims, the intent to scare him away.
Things didn't go according to plan. Instead of leaving, Eric McLean claims that Powell instead mocked him, grabbed the barrel of the rifle and tried to pull it away from Eric. That's when the rifle went off, killing Powell.
Eric McLean was initially charged with first degree murder but a jury convicted him of reckless manslaughter instead, a far lesser charge. As for Erin, she was fired from a teaching job in Nashville for having another inappropriate relationship with a student there and moved to Texas and refused to testify one way or the other at her now ex-husband's trial.
New Zealanders Gurjinder Singh and Amandeep Kaur were arrested in the Fall of this year after Singh murdered Kaur's husband while he was sitting in the car with Kaur. Both Kaur and Sigh are alleged to have planned the murder as a result of the affair they affair they'd been carrying on after meeting at work.
Upon their arrest, both were interviewed separately by police but once they were put together in the same room they began conspiring in Punjabi, apparently believing that there was no way the police would understand them if they didn't speak in English. They were wrong.
Police were able to hear them attempt to hash out who would take the fall for the murder and even heard them discussing what the future of their relationship might be. The two apparently decided on killing Kaur's husband instead of Singh's wife because Singh wasn't willing to sever his relationship with his wife and family. Honorable, however, he was willing to commit murder.
Both Singh and Kaur have since been found guilty of murder.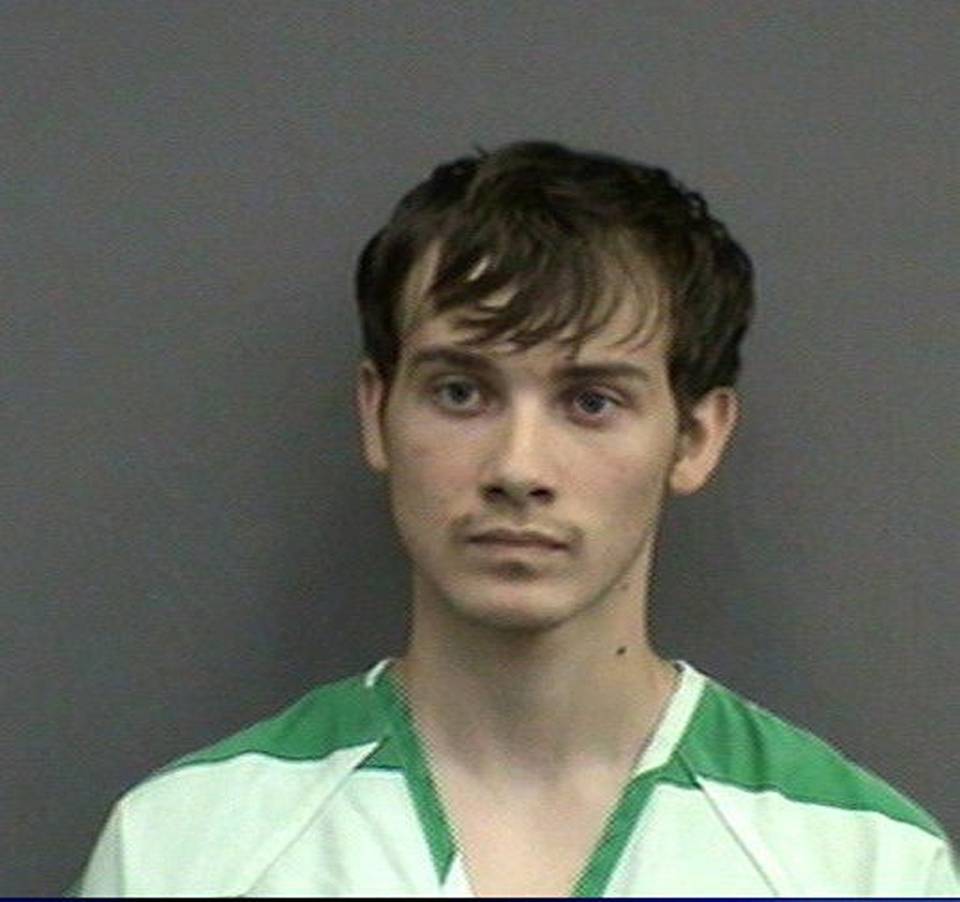 Pedro Bravo, Christian Aguilar, and Erika Friman all attended high school together and then went on to all attend the University of Florida. Initially, Bravo and Friman were dating but after they broke up, Friman began dating Aquilar. Driven into a jealous rage, Bravo began plotting to kill Aquilar and eventually did so, poisoning and strangling him before burying his body in a shallow grave in a forest sixty miles outside of Gainesville.
Bravo was only caught after Aquilar's body was discovered…circa two years after the murder had taken place. An investigation led to the discovery of Aquilar's blood in Bravo's vehicle as well as receipts indicating Bravo had purchased duct tape and a shovel prior to Aquilar's disappearance.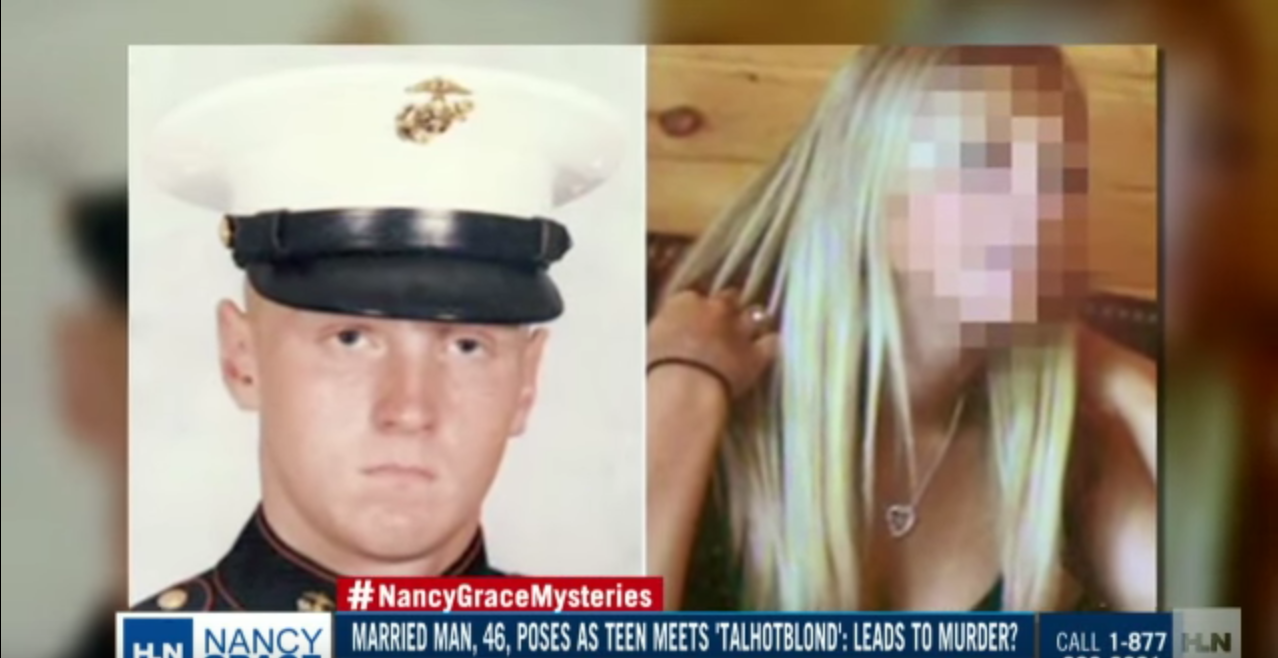 The internet is a great place for pretending to be someone else. 47-year-old Thomas Montgomery of Buffalo, NY and a 40-something woman from West Virginia showed just how dangerous that anonymity can be in the mid-2000s when both Montgomery and the W.Va woman both went online and posed as younger versions of themselves, much younger, and began a romance. Montgomery, married with children at the time, used a nearly 30-year-old photo of himself when he was in the Marine Corp to pose as a recent Iraq vet and the woman used photos of her own daughter to pose as a teen.
Their romance grew and grew with Montgomery bragging to his co-workers about the young woman he was "seeing" even though the relationship was entirely online. However, after a time, the woman also struck up an online relationship with one of Montgomery's co-workers, 22-year-old Brian Barrett and a rivalry between he and Montgomery broke out which culminated in Montgomery sniping Barrett from distance while Barrett sat in his car after work. Montgomery actually had been a Marine sniper decades earlier.
Montgomery was convicted of second-degree murder.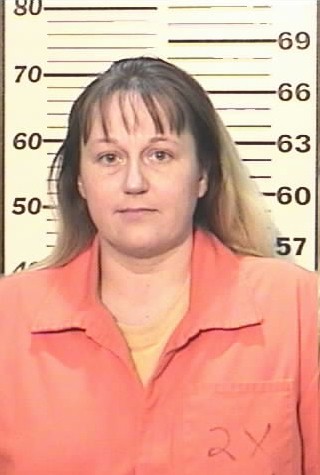 Greeley, Colorado resident and police dispatcher Shawna Nelson was carrying on an affair with police officer Ignacio Garraus. As a result of the affair, Nelson became pregnant. Not longer afterward, Ignacio, being a class act, broke the affair with Nelson off.
Murderous with rage, Nelson donned a black mask and robe and shot Ignacio's wife, Heather Garraus, to death outside her place of work with a .40 caliber handgun yelling "You ruined my life. Get on the ground" prior to pulling the trigger.
48-year-old high school math teacher Tamara Hofmann had two lovers. One was a 20-year-old Navy sailor named Sixto Balbuena and the other was an 18-year-old student from Hofmann's school, Samuel Valdivia.
Home on leave, Balbuena entered Hofmann's home and, upon catching the two having sex in the bathroom, began chasing Valdivia from the house by throwing objects at him and ultimately stabbing him. As Valdivia bled to death, Blabuena, apparently feeling remorseful for what he had done, called 911. He was arrested upon their arrival of police.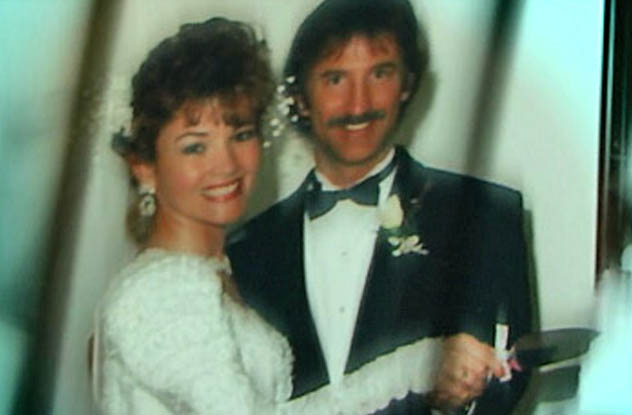 "If the man is cheating on you, you do what every other woman in this county does — you take him to the cleaners," Assistant District Attorney Mia Magness said in the murder trial of Clara Harris. "You don't get to kill him."
That's not what 45-year-old Dr. Clara Harris did. After discovering that her husband and partner in oral care was cheating on her with a 39-year-old receptionist at one of the several dentist offices she and her soon-to-be dead husband owned together. Husband David Harris did his part to drive his wife into a frenzy though, providing her with a "detailed" physical comparison between his former beauty queen wife and his current, phone-answering girlfriend.
That resulted in Clara Harris hiring a personal trainer and getting breast implants but when that still didn't make her husband faithful again she ran over him with her Mercedes-Benz, killing him.
Everyone's familiar with the idea of the trophy wife and while they're generally expected to run around a bit on the older, richer men they're married to, it's generally expected that they keep it a bit hush hush and that they at least pretend to love the man they've legally attached themselves to.
Not so with Celeste Beard who married self-made millionaire and television station owner Steven Beard. The two met when Celeste was waitressing. He was 68. She was 30. Celeste had been married three times before and convicted of insurance fraud. Once the two were hitched, he showered her with expensive gifts and also paid off the $20,000 in restitution money Celeste owed for the insurance fraud.
However, she hated sex with a man Steven's age who apparently required a shot to maintain an erection but managed to dodge a divorce by contractually agreeing to perform oral sex on him every Saturday. Shortly after, she began to talk about how much she wanted him to die, having sex with one of her three ex-husbands, and carrying on a lesbian affair with bookstore owner Tracey Tarleton.
Once Steve found out, he banished Tracey from the house but Tracey didn't take this lightly and, three days later, shot him in the stomach with a shotgun. Steve lived but not for very long. Tracey went to prison and never implicated Celeste despite police being convinced she'd been involved. Tracey was sentenced and went to prison, still silent, until she saw in the local paper that Celeste had remarried. It was then that she spilled the beans to authorities that she and Celeste had planned the whole thing.
Celeste was convicted of murder and sentenced to 80 years in prison without the possibility of parole. Tracey got 20 years.
22-year-old Pamela Smart was a high school media director in New Hampshire when she stuck up a sexual affair with a 15-year-old male student and then talked him into employing a couple of his friends to murder her then husband 24-year-old Gregory Smart. She had already come into possession of his $140,000 life insurance policy when she implicated herself to another student she had befriended but who was also wearing a wire.
In 1991, Smart was sentenced to life in prison without parole. Her accomplices got 28 years each.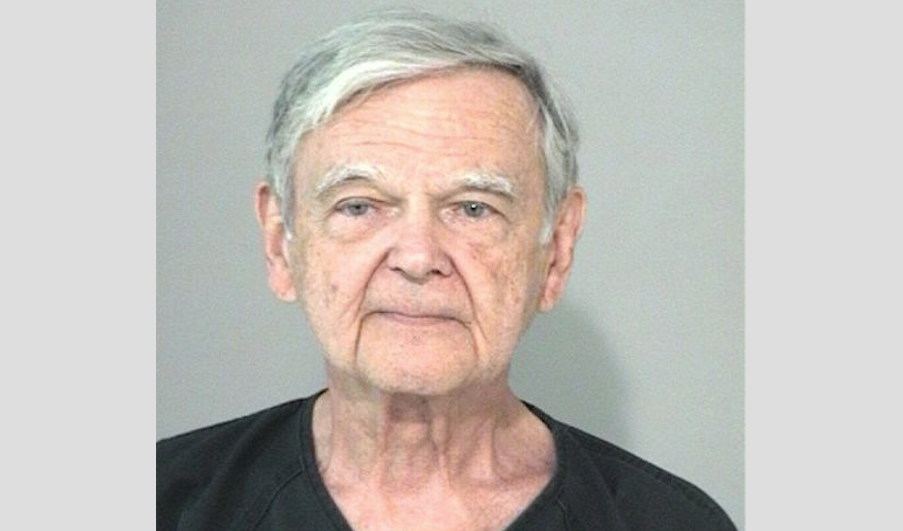 78-year-old grandfather and Katy, Texas resident Dennis Patrick Gibson lost it when he discovered his 68-year-old wife was carrying on with a younger man of 66 years. What started as an argument in Gibson's front yard ended in murder when Gibson apparently decided the hell with it and shot both his wife's suitor and his wife. The boyfriend was rushed to the hospital but later died while the gunshots Gibson's wife suffered were non-life-threatening.
Gibson remained unapologetic for committing the shooting saying that his wife's boyfriend arrived at their house, rang the doorbell, and that his wife let him in. "I was pushed to the fucking limit," he said. "I'd been cuckolded beyond belief," he said.