On September 22, 2006 Cassie Jo Stoddart, a 16-year-old high school junior, was house-sitting for her aunt and uncle at their home. The couple had three cats and two dogs, so they hired Cassie to stay at their house while they were gone.
At 6pm that night, Cassie's boyfriend, Matt Beckham, came over to watch a movie. Shortly afterward, two other 16-year-old boys, Brian Draper and Torey Adamcik, also stopped by. All four were classmates at Pocatello High School in Pocatello, Idaho. Cassie gave the boys a tour of her aunt and uncles house. Brian and Torey left a bit later and Cassie and her boyfriend watched Kill Bill, Volume II.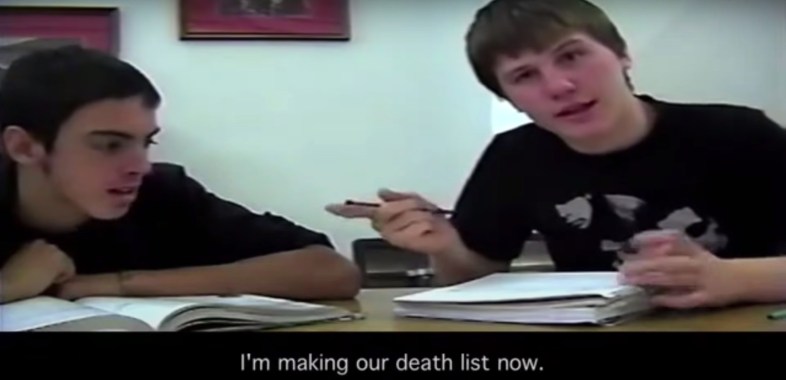 Unfortunately, what Cassie didn't know is that Brian and Torey had an unhinged plan to carry out a murder. They even filmed her at school four days before the murder, to get footage of their chosen "victim" before they carried out the murder. On camera, one boy joked "she's going to be alone in a big dark house, how perfect can you get? I mean like holy shit." To which the other boy responded "I'm horny just thinking about it."
You can still watch that footage.
(Warning: this is really dark.)
While Cassie gave the boys a tour of the home, Brian unlocked a door in the basement leading to outside the house. After they "left" Brian and Torey re-entered the house by way of this basement door. While Cassie and Matt watched the movie, the two boys tried to get the couple to enter the basement so the boys could ambush them. The boys made noises and turned the power in the house out. Cassie and Matt did not investigate and the boys eventually got bored and turned the power back on.
Because of the noises, the power outage, and the dogs acting strangely Cassie became frightened and asked her boyfriend to spend the night. Matt's parents said no, but offered to pick Cassie up and let her spend the night at their house. However, because Cassie was responsible for the five pets in the home, she felt she needed to stay at her aunt and uncles and take care of them. At 10:30pm, Matt went home, leaving Cassie alone in the house. Brian and Torey were still in the basement.
The boys tried again to ambush Cassie in the basement by turning the lights out. Cassie again did not investigate, but said "who's there?". Finally the boys went upstairs, each armed with a knife, and stabbed Cassie 30 times as she lay on the living room couch watching TV. Her body was found by her 13-year-old cousin. The 13-year-old later had a suicide attempt as a result of seeing her cousin's mangled body.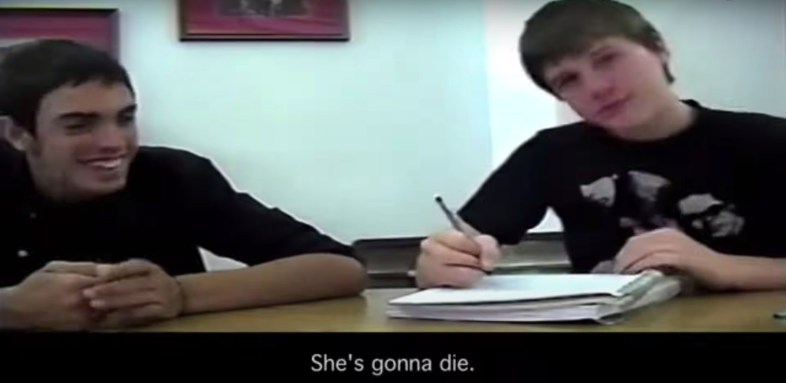 Less than a week later, Brian Draper and Torey Adamcik were arrested and charged with Cassie's murder. Both boys blamed the other for peer pressuring each other to murder Cassie. During the trial, Torey Adamcik said he was "inspired" by Scream, a horror movie released 9 years earlier about two high school boys who murder their classmates. Brian Draper admitted he wanted to be like Eric Harris and Dylan Klebold, who attempted to commit the biggest mass casualty event in American history. While Eric and Dylan (luckily) failed with their mass casualty plan, they succeeded in murdering 13 people, 12 of them their high school classmates.
Brian and Torey were both convicted of first-degree murder and conspiracy to commit murder and sentenced to life in prison without the possibility of parole. Draper and Adamcik both appealed and lost. To this day, Adamcik is still filing appeals and believes he should be out of prison. The initial judge who handed out the sentences said he's "convinced these two teens are so disturbed that they would kill again if they ever got out in the free world."
It's since been discovered that when Brian Draper was in middle school, he planned a school shooting. When they were caught, he and the other boys involved in the planning said "it was a joke". Brian faced no consequences for his actions.