Some of my best childhood memories are going to the library alone to check out Fear Street books. The R.L. Stine series was for "young adults" which made me feel more mature than my classmates, who were still reading Goosebumps. I worked my way through most of the books and to this day whenever I'm in a thrift shop I see if there's a Fear Street book in the young adult section I might want to reread for a quick scare.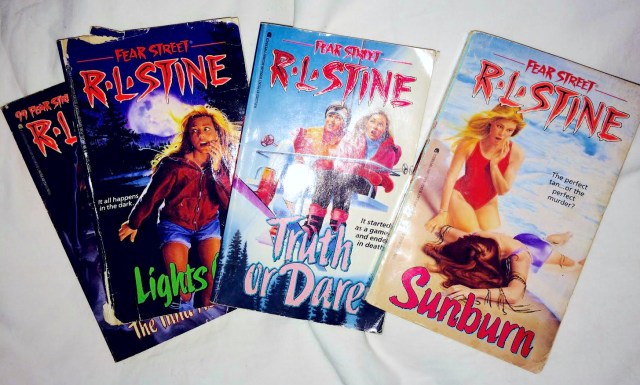 The rumors of a Fear Street movie have been in the works for a long time, building off of other young adult nostalgic reboots like Are You Afraid of the Dark? and Scary Stories to Tell in the Dark. In 2015, it was finally announced a movie was in the works but the project was delayed again and again, most recently by the Coronavirus pandemic. Filming began in 2019 and now, finally, the project is wrapping up and horror fans will be getting THREE Fear Street movies on Netflix this summer.
The movies will take place in Shadyside, OH in 1994. When a group of local teens discover details of Shadyside's gruesome history (including the dreaded Fear Street), they worry they will become the town's next victims. The second Fear Street movie will take place at Camp Nightwing. The third Fear Street movie will take place back in Shadyside, but the time frame will switch between a witch hunt in 1666 and 1994.
All three films will premiere on Netflix in July over a three week period. Part one will be available on July 2, part two on July 9, and the final movie on July 16. Netflix is saying "Three weeks. Three films. A killer story."
There's been a teaser trailer out forever but now there is a full trailer for the trilogy:
It looks so good!
I can't wait to see if these movies will live up to all the hours I spent growing up with my beloved Fear Street books.