You know him from your childhood nightmares: today the mastermind behind the Goosebumps and Fear Street books opened up on Reddit. For an hour users could ask him anything they wanted and he responded candidly. Here's the most interesting things we learned:
1. At his peak Stine wrote at an incredible pace of one Goosebumps or Fear Street book every 2 weeks. Now he's down to a leisurely 6 books a year, total.
2. He always knew he wanted to be a writer, and started writing stories when he was 9.
3. Unlike literally every writer ever, Stine's path to success was pretty easy. As soon as he started writing horror for kids, the books were an immediate success.
4. He thinks his scariest work is The Haunted Mask.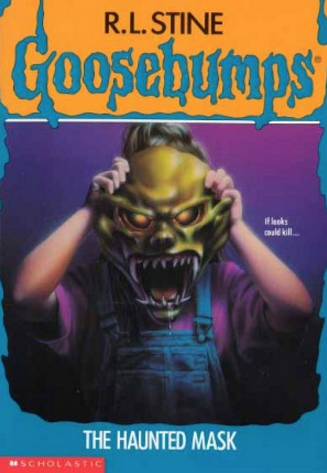 5. In the new Goosebumps movie Jack Black portrays Stine as "meaner" than he is in real life, but he thought it was "hilarious."
6. Stine's advice for writers who want to be read: make them wonder 'what happens next?'
7. SHAMEFULLY there is no Fear Street movie in the works.
8. Stine preferred writing Goosebumps to writing Fear Street — though he "loved killing teenagers" in the latter.
9. He is a confirmed Parrothead.
10. His least favorite books he's written are The Barking Ghost and Go Eat Worms.
11. All Stine's work is pure imagination, he's never had a paranormal experience of any kind.
12. He has a 16-page guide for writers available on his website that anyone can download and use. He also claims he never gets writer's block:
"My trick: I outline every book before I start to write it. I do a very complete chapter-by-chapter outline. When I start to write, I can't get writers block because I know what happens next. I've already done the thinking part."
13. He hates cell phones. "Cell phones ruin every scary plot." Apparently he's never seen Pulse.