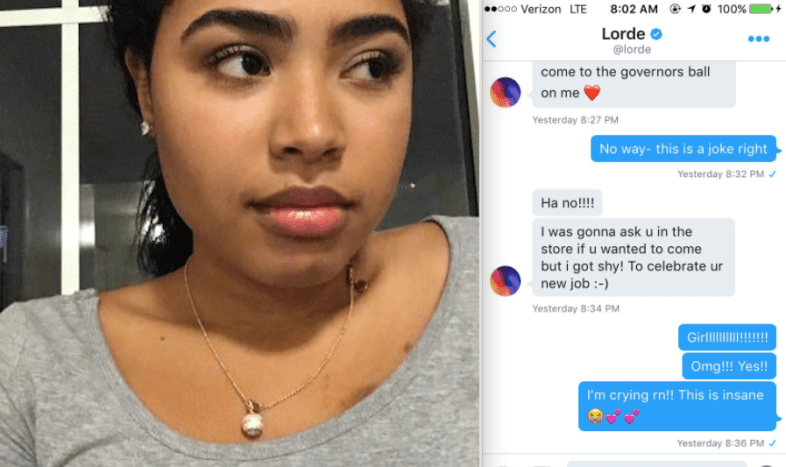 Not everyone is lucky enough to have a run-in with a celebrity, and even fewer people are lucky enough to get to hang out with them afterward. But this cashier got the surprise of her life when Lorde stopped by her new job.
Twitter user @ThatEmely was doing the everyday grind when the singer stopped by her work to get something to drink. @ThatEmely was sure to get a video for proof, which she posted on Twitter.
Soon after, she got a DM on Twitter from Lorde inviting her to the Governor's Ball — on Lorde, of course.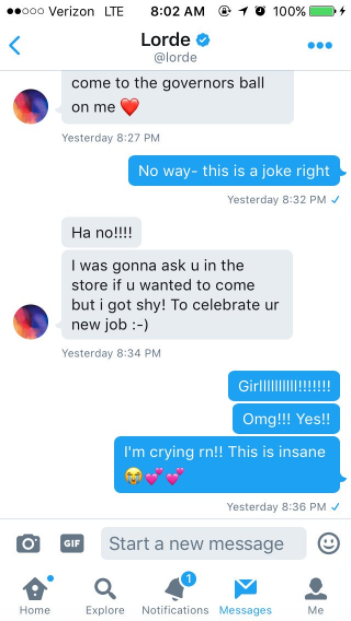 Is this the real life? Is this just fantasy?
Nope, definitely real life.
Of course, now we all wish we could be her, because who wouldn't want to attend the Governor's Ball with one of the best artists of our time?
But like really, can we try to figure out some sort of trade?
Well, we tried.