You know that moment when you're walking down the street, thinking about your to-do list or other various activities left in the day, when suddenly, BAM, your nose is hit with the most delightfully delicious aroma? Pizza. Or cheese. Something in the distance is calling to you and you cannot deny it any longer: you LOVE dairy. You love it so much you just want to shout it from the rooftops, proclaim your affection to any stranger you see. And in partnership with Dairy Good, we've teamed up to tell you exactly WHY you should embrace it.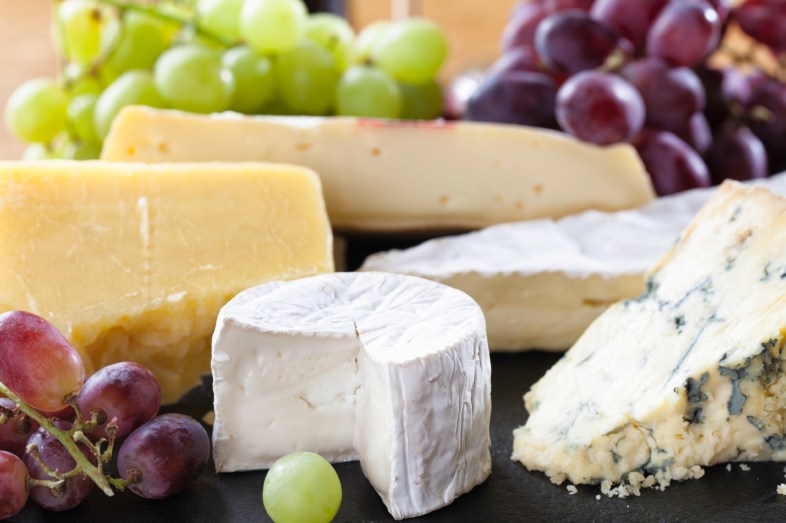 1. Pizza Picnics!
Not to get too cheesy, but there's something incredibly satisfying about treating yourself to a slice (or two, or four) of pizza. Not to mention that it's typically a fun outing with family or friends! You're making memories sharing time with those you care about, and, in the meantime, your taste buds are gaining an enjoyable experience. So go ahead and savor it.
2. Not a regular banana eater? Drink a glass of milk
Potassium, friends. It's all about that potassium. I used to get horrible leg cramps as a child and would brush it off whenever my mom said, "Go get some milk!" And this is my chance to say, Mom, I'm sorry because you were right. A glass of milk is an excellent source of potassium, which, along with other electrolytes, helps to keep our muscles functioning. So yes, listen to Mom.
3. You don't need to go tan 
You shouldn't go tanning in general because of the risks of UV rays from the sun. But if you need some vitamin D, which most people don't consume enough of, look no further than a glass of milk. Your skin will love you for it.
4. You could be supporting a family-owned business
You know that charming idea of a Mom and Pop shop? Some business that has been handed down within families for generations? It's nostalgic and personal. And these days, they seem few and far between. But the truth is, about 97% of all dairy farms are family-owned. For example, at Freund's Farm in Connecticut, the Freund family has been working together for three generations. In order to be around for generations you have to continuously improve to be sustainable. Through their collaborative efforts, they invented CowPots, a line of biodegradable gardening containers made of composted manure from their dairy farm. Freund's Farm has made tens of millions of Cowpots, proving that a family project can end up helping the industry and the planet. This year, they were honored for their efforts with a 2015 U.S. Dairy Sustainability Award.
5. You can bond with friends and family
There's a reason for the cliché movie scene of a group of friends dishing about their latest crushes and events of the week, eating ice cream right out of the carton. Food is a social experience. It's fun and something that brings people together. In some cases, it may even be worth planning a trip around. Each year, nearly 15,000 people visit the Oregon Dairy Farm in Lancaster, PA, taking advantage of the 'farm-to-table experience.' They enjoy the treats sourced from the cows on the farm thanks to its onsite pasteurization facility. Like Freund's Farm, this farm was honored with a 2015 U.S. Dairy Sustainability Award.
6. It's an affordable food
Looking to get a good source of protein AND not break the bank? Milk, cheese and yogurt are your best friend in this situation – plus it provides other nutrients like calcium! Here's a great budget breakdown of just how much you're getting for your money.