Take a trip down to Los Angeles where some of your favorite true crime murders took place and favorite horror movie scenes were filmed. LA is filled with so much history and true crime stories that we can never get enough of. So pack your bags! Death awaits you!
1. The Nightmare House
1428 N. Genesee Ave., West Hollywood, CA
We were all introduced to Freddy Krueger (A Nightmare on Elm Street) in 1984 when creator Wes Craven brought fear to all our dreams with this American supernatural slasher film. Making 25.5 million USD, this film soon became a fan favorite in the horror world. But it wasn't just Krueger that everyone loved and was rooting for. The home where the movie was filmed soon became a must-see when visiting Los Angeles/West Hollywood. Make your way to Elm Street (1428 N. Genesee Ave., West Hollywood, CA) if you haven't yet.
2. American Horror Story Hotel
640 S Main St, Los Angeles, CA 90014
The hotel opened in 1924 as a 700-room upper-class hotel in what was considered at the time a swanky section of Downtown, Los Angeles. Ryan Murphy said that the Cecil Hotel was his main source of inspiration for the show, specifically due to the recent strange death of Elisa Lam, pictured above, as well as the hotel's history of brutal murders, crimes, and strange occurrences. Do you dare to check-in?
3. Sharon Tate's House
10050 Cielo Drive Beverly Hills, CA 90210
You already know the story. On August 9, 1969, a few members of the Manson Family broke into pregnant actress Sharon Tate's house and murdered her along with her friends, Jay Sebring, Wojciech Frykowski, Abigail Folger, Steven Parent.
Los Angeles was in total shock over these brutal murders. Like him or not, Manson has a huge cult following till this day, and those who live in the Los Angeles area often visit the house where the murders took place. I myself had my first kiss in front of the Manson home at night with my now Fiance, Carlos.
4. The Black Dahlia Murder Spot
3925 South Norton Avenue Los Angeles, CA 90008
After being murdered, her name grew fast in the headlines as The Black Dahlia. Still, one of Los Angeles famous murders of all time: on January 15, 1947, The Black Dahlia (Elizabeth Short) was found cut in half in a field in Leimert Park. This case has never been solved and her killer or killers were never found and brought to justice.
5. 5. Michael Myers House
1000 Mission St., South Pasadena, CA
Most of us know the name Michael Myers from the Halloween horror films. Director John Carpenter opened the world to a new terror on October 25, 1978: The Night He Came Home. With a budget of $325,000 USD, the film made well over 70 million at the box office.
In Los Angeles, you can visit the home where six-year-old Michael Myers murdered his 17-year-old sister, Judith. The Myers home is visited by people from all over the world. It's located in South Pasadena and is a MUST SEE!
6. Wonderland Murder House
8763 Wonderland Avenue, Los Angeles, California
On July 1, 1981, Joy Miller, Billy DeVerell, Ron Launius, and Barbara Richardson, who were all part of or associated with a gang of burglars/drug addicts in Los Angeles, were beaten to death with pipes at a home in Laurel Canyon. Porn star and friend John Holmes was involved somehow, but it's not exactly clear how. Regardless, this home is a perfect addition to your horror must-see list.
7. Nicole Brown Townhouse
Was: 875 South Bundy Drive
Now: 879 South Bundy Drive
This home has always been a place to visit and snap a photo of, but since Ryan Murphy's FX hit show, The People vs OJ Simpson, more people seem to be swinging by Bundy Drive. On June 12, 1994, Nicole Brown and Ron Goldman were stabbed to death outside of Brown's condo in Brentwood.
8. The Carrie High School Gym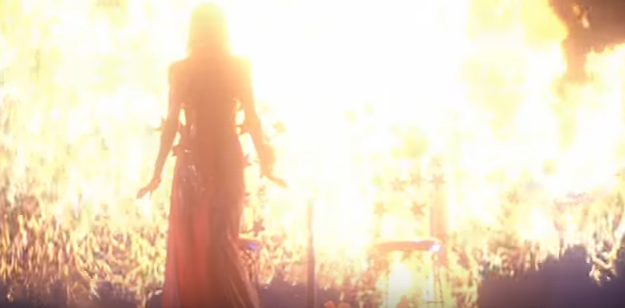 710 Pier Ave, Hermosa Beach CA 90254
Relive the old High School days when you take a trip down to Hermosa Beach. The High School Gym/Hermosa Beach Community Center is where they filmed all of Stephen King's Carrie gym scenes. The ending prom scene interior shots were filmed on a set because of the fire. But, this is where it all goes down!