With the powerful release of When They See Us, we have an entirely new generation learning about The Central Park Five case that started the night of April 19, 1989, when a female jogger was brutally assaulted and left for dead. The five boys, grouped as The Central Park Five, were wrongfully convicted and as a result collectively spent 6-14 years in prison, all starting when they were teenagers. The prosecutor, Linda Fairstein, has called the Netflix special an "outright fabrication," disagreeing with their exoneration.
Although it took 14 years to prove their innocence, these five boys were at the wrong place at the wrong time, and their skin was black and brown, and that's what ultimately determined their wrongful fate.
These five men will never get back those formative years they spent locked up in prison, nor will they ever forget the physical and emotional abuse they endured throughout. But after all these years, these five men are finally able to tell their story not to benefit themselves but to shine a spotlight on the reality of racial bias, evidence tampering, and the unseen abuse that goes on inside police stations and in jail.
Here's how it started: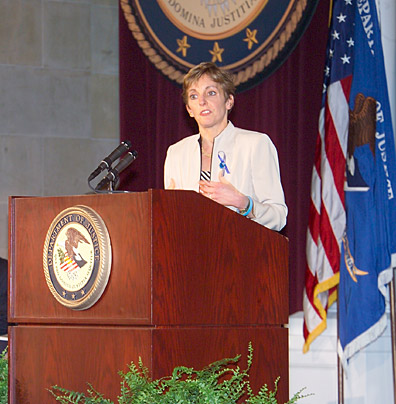 April 19, 1989, a 28-year-old Trisha Meili, went for a run in Central Park. Several hours later, she was found beaten and raped with a fractured skull, extreme blood loss, and hypothermia. She was left for dead, eventually discovered around 1:30am, and transported to a hospital in critical condition. This same night, there were additional and separate reported incidents in another area of Central Park that included harassment, robbery, and assault that were assumed to be the actions of a group of more than 30 kids aged 13-17 roaming the area that same night.
Investigators lumped the incidents together and decided that they would find whoever attacked the female jogger, a woman who, still to this day, does not remember the attack, in this group of teenagers.
They narrowed it down to five boys, Korey Wise (16 years old), Kevin Richardson (14 years old), Antron McCray (15 years old), Raymond Santana (14 years old), and Yusef Salaam (15 years old). Two of the boys knew each other while the rest were strangers at this point. When these five boys were unable to give any detail around the female jogger incident, along with having no physical evidence found on the jogger that matched any of them to the crime scene, investigators coerced each boy separately to confess their involvement while simultaneously pinning it on the names of the four other names they were fed. They faced verbal and physical abuse, were questioned as minors without parental supervision, and went long hours without food, water, or bathroom breaks. Click each name to watch video footage of four out of the five confessions and decide if they were pressured for yourself: Korey Wise, Kevin Richardson, Antron McCray, Raymond Santana
As the trials were about to start, the story had gained a ton of attention from the media, including billionaire Donald Trump. As a reflection of his inabilities today, he's made clear that he also didn't know what he was talking about in 1989. He believed that the Central Park Five deserved the death penalty, even though as I've already mentioned, there was not a shred of physical evidence linking any one of these five boys to the female jogger victim. In expected Trump demeanor, he claimed he knew everything and deemed his opinion worthy of exposure, no matter the expense, taking out an $85,000 ad in New York newspapers, calling for the death penalty of these five boys, who had not been convicted at the time and were still awaiting trial. Find a copy of the ad here.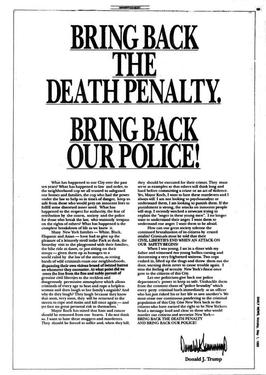 Incapable of admitting fault, Donald Trump still claims today that he doesn't regret the advertisement, putting a bounty on each of their wrongfully accused adolescent heads, even after all five have been fully exonerated.
The first trial convicted Santana, McCray, and Salaam with rape, attempted murder, and assault. They were all sentenced to 5-10 years in a juvenile detention facility. McCray ended up serving 6 years, Salaam served nearly 7 years, and Satana served 5 years.
The second trial convicted Richardson and Wise. Richardson, the youngest of the group, was charged with attempted murder, rape, assault, and robbery. He was sentenced to 5-10 years and ended up serving 5.5 years behind bars in a juvenile detention facility.
Wise, the oldest of the group, was sentenced to 5-15 years in prison, facing the harshest of sentencing, as he was the only boy sent to adult prison. He was convicted of sexual abuse, assault, and riot in the attack of the jogger, but because he tried as an adult, he faced accelerated mental and physical abuse and spent many years in solitary confinement.
The case was reopened in 2002 after the full confession from murderer and serial rapist, Matias Reyes, who claimed to find religion while incarcerated and wanted to make amends for additional crimes. After he admitted to being solely responsible for the attack on the jogger, Reyes's DNA was immediately matched to semen found on the female jogger's sock, exonerating all five men that were wrongfully convicted. At this point, Wise was the only one still locked up.
In 2014, a federal judge awarded the five men a settlement of $41 million, the largest in New York State history.
[youtube https://www.youtube.com/watch?v=5JYzuH_YTBU%5D
Anton McCray is happily married, and a father of six, residing in Atlanta, Georgia. Raymond Santana is the proud father of one daughter, and also lives in Georgia, where he founded his own apparel company "Park Madison NYC." Yusef Salaam also lives in Georgia and is married with ten children. He's a published author and public speaker, advocating for policy change in the criminal justice system. Kevin Richardson lives in New Jersey, married with two daughters. In 2017, alongside Santana and Salaam, Richardson was awarded an honorary high school diploma. Korey Wise is the only one of the five who remained in New York City. In 2015, he established and founded The Korey Wise Innocence Project at Colorado Law School, offering pro-bono legal counsel to those wrongfully convicted.
When They See Us is streaming now on Netflix.