Chasing a dream is never easy, but the most passionate people stop at nothing once they decide to go for it. Tito of
Tito's Handmade Vodka
abandoned a safe job for the uncertainty of entrepreneurship after realizing in one life-changing moment that he was born to distill vodka. In partnership with
Tito's Handmade Vodka
, we invited readers to submit their own passion driven tales reflecting the spirit of Tito's Story for inclusion in a TC Original Book. After reading all the amazing submissions, we narrowed the lot of Fresh Start stories down to a few finalists. Below is one of the winning entries!
Click here
to read more inspirational stories in the TC original book, From Failure To Fresh Start.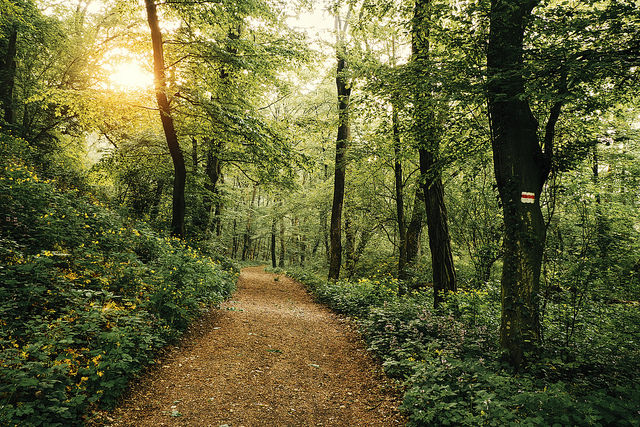 At 23, I was covered in salsa constantly. I was a busser for a local Spanish food restaurant somewhere in the Midwest. I was making about 300 dollars a month, which wasn't really enough to live off of. Being the only trans person at my job made things even more difficult.
I had actually moved that year from Florida to chase my dreams of being a pop singer. When those opportunities failed to bear fruit, I realized I had to grow up, so I moved downtown and applied for jobs at about 40 different establishments. I always got called in for an interview because I had a decent resume, but I never got a call back after those intial in-person meetings.
Recognizing that my transness was getting in my way, I learned to present androgynously for interviews, and I was finally hired for the lowest paying gig at the Spanish place.
Of course, it wasn't long before my fellow employees started to wonder about my gender. One of the managers told me in confidence that my colleagues were spying on me, trying to figure out which bathroom I used. (Had these people never heard of David Bowie?!?!) It wasn't much longer before I was called into the manager's office to discuss my appearance.
"Are you wearing makeup?" the General Manager queried.
"Maybe I am. Does it matter?" I replied.
Of course it did. This was the Midwest, where men wear pants and girls wear anything but. I didn't fit either of those descriptions. Somehow, by the grace of the restaurant already being in a couple of different legal battles, they decided to let me come to work presenting authentically.
I was overjoyed at this opportunity, even though I couldn't shake the feeling that it would be short-lived. Nevertheless, I walked to work every single day, over two miles on foot. And every day, I did whatever was asked of me. I scrubbed dishes and floors, carried 40-pound bags of ice (I only weigh a little over 100 pounds, mind you), and anything else I could do to help out.
Eventually, as anticipated, I was fired anyway.
Jobless and unable to pay my bills, I was on the brink of homelessness. That's when I decided to revisit my creative dreams.
I started writing and recording songs again. I started writing essays. I started investing into every edge of myself that had previously gone un-scoured because I had a future to fend for. I decided to chase my own variation of a happy ending.
That year, my first essay was published on The Huffington Post and slowly but surely, my Twitter feed and YouTube channel picked up enough steam for me to start making money from Ad Revenue. All of this sparked a desire for a new album from my newfound listeners, which shocked me to the core. I was finally working my way up in the creative world that had previously shunned me. I managed to crank out "The Girl in The Gold Mask," my first true studio effort in two years within just six weeks. It didn't chart, it didn't sell out, but to me, it was successful.
In September of 2015, however, things seemed to start thinning out. My ad checks weren't so cute anymore. I was failing to advertise my books. And then a well-known feminist publication that promised me a staff position withdrew their offer and refused to pay me for the work I'd already contributed. Things were looking bleaker than ever.
Success is only what you want it to be. If you are truly passionate about what you do and you wake up every day living for that passion, you are successful in my view.
That's when I came up with the concept for a film, Swallowing Doves.
I had never written a movie before. I had never directed anything other than a music video. I was as green as the summer grass, ripe with merely a high school diploma to my name. I had little to no experience with what I was about to do, but that didn't stop me from diving in anyway.
I wrote a 30-page script and asked friends to glance over a few versions of it. Each time, it was met with good reactions, and then the following question: Why is it so short? I was such an amateur in the field, I didn't even realize that a script had to be 100 pages long to become a full-length film. But that didn't stop me.
I scheduled the shoot for December of 2015. On the eve of the first day of filming, the red devil played by Jane Lynch screeched on my shoulder: "You're gonna be TERRIBLE AT THIS kid. You have no clue what you are doing. You have wasted EVERYONE's time!" The angel version of Jane was nowhere to be found, which is usually not a very good sign.
Day after day, I worked through the mud. I struggled with countless obstacles: actors dropping out suddenly, locations changing, and entire pages of the script being tossed into the garbage. It was an absolute disaster in many ways. But I was determined. I also had a really dedicated Director of Photography, also my life partner, and a dedicated lead actor who gave a rousing performance.
In January, when completed the first cut, it finally dawned on me: I made a movie! Yes, yes I did!
When I tell people today that I've made a film, I'm met with myriad questions: Is it going to be in theaters? When is it coming out? When will we see more of it?
I do not have answers to any of these questions. All I know is that I made a good movie. I haven't decided quite where it's going or what I plan to do with it, but I don't really care. Ultimately, whether 1 million or 100 people end up watching it, I succeeded.
Today I can claim that I've accomplished one of my lifelong dreams. Success is only what you want it to be. If you are truly passionate about what you do and you wake up every day living for that passion, you are successful in my view. Even if you flip burgers while you do it. Whether or not the world likes what you create is just the cherry on top, which you can take or leave.