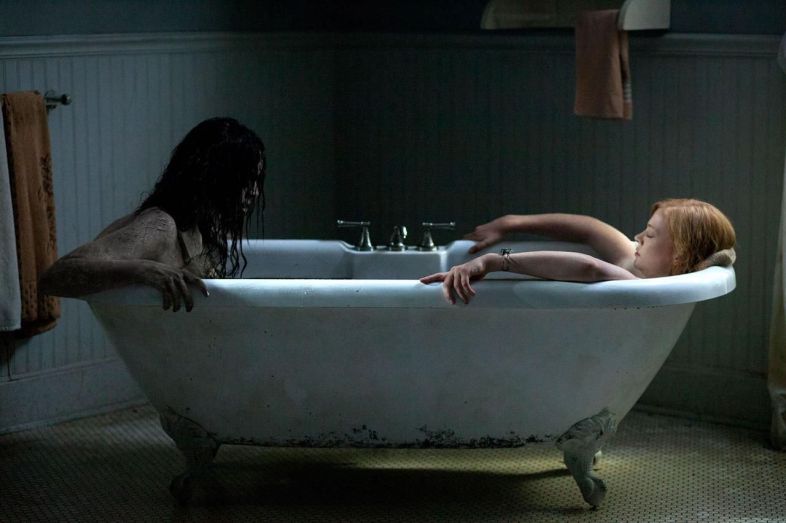 There may not be an extensive list of big budget horror movies hitting theaters this Halloween, but that doesn't mean horror fans don't have a lot to be excited about for the rest of 2014 and going into 2015. Of course there's your usual batch of remakes, but a few new, original ideas may be a breath of fresh air. While they might not all be home runs, here are 18 highly anticipated horror movies for the next year.
The Town that Dreaded Sundown
Release Date: Oct 16, 2014
Director: Alfonso Gomez-Rejon
What It's About: 65 years after the Moonlight Murders, it looks as though another killer has returned to the same small town, murdering victims in similar fashion. This comes from Gomez-Rejon, who has directed numerous episodes of American Horror Story, so there's a good chance he'll bring his stylization to the classic tale.
V/H/S Viral
https://www.youtube.com/watch?v=8nwUnLpCcZ0
Release Date: Oct 23, 2014
Director: Various
What It's About: This is the third installment in the V/H/S anthology-style of films, but most of the familiar names that worked on the first two are nowhere to be found on this one. That's a bit unsettling, but let's hope this one has more memorable segments than forgettable ones.
Ouija

Release Date: Oct 24, 2014
Director: Stiles White
What It's About: A bunch of people keep playing with a Ouija board even when it's obvious they should just stop. I'm sorry, there's no way this movie isn't absolutely terrible.
Exists

Release Date: Oct 24, 2014
Director: Eduardo Sánchez
What It's About: The story of a group of friends going into the woods, only to be hunted by some sort of creature may not sound enticing, but Sánchez has such a unique style and perspective, it'll definitely be worth checking out. Plus, haven't you been waiting for a movie about Bigfoot where he's an aggressive monster?
Extraterrestrial

Release Date: Nov 21, 2014
Director: The Vicious Brothers
What It's About: After knocking it out of the park with Grave Encounters and its sequel, The Vicious Brothers are now tackling the story of an alien encounter. I got to screen this one a few months ago and, while I still prefer Grave Encounters, this one doesn't fail to entertain at all.
Jessabelle

Release Date: Nov 7, 2014
Director: Kevin Greutert
What It's About: A girl returns to her childhood home after a car accident and encounters an evil spirit that doesn't want her to leave. The good news is that it's from the same team of producers that have been responsible for Insidious, Sinister, and Paranormal Activity, so at least they know what they're doing.
The Babadook

Release Date: Nov 28, 2014
Director: Jennifer Kent
What It's About: No horror movie in recent memory has gotten as much buzz and anticipation as The Babadook. The story follows a woman dealing with the death of her husband while trying to convince her son his fear of a monster inside their house isn't real.
Pyramind

Release Date: Dec 5, 2014
Director: Grégory Levasseur
What It's About: Imagine a combination of The Mummy and The Descent, with 100% less Brendan Fraser. It's from the same team that made The Hills Have Eyes, so don't expect any gentle, peaceful death scenes.
Amityville: The Awakening

Release Date: Jan 2, 2015
Director: Franck Khalfoun
What It's About: The Amityville house is back for the 13th time, if you can believe that. This time the unsuspecting homebuyer is a single mother with her three children and I'm guessing they're not going to get full market value when trying to resell.
Paranormal Activity 5: The Ghost Dimension
Release Date: March 13, 2015
Director: Gregory Plotkin
What It's About: As usual with the Paranormal Activity series, we know very little about the plot. It is a bit unsettling that the release date was moved from October to March, but let's hope that means it'll be more like Paranormal Activity 3 and less like part 4. All we know for sure is that Katie will once again be making an appearance.
Insidious Chapter 3
Release Date: May 29, 2015
Director: Leigh Whannell
What It's About: From looking at the cast, which is mainly new characters, the story seems to be moving in a new direction. After many fans were disappointed in the second installment, that may not necessarily be a bad thing.
Poltergeist
Release Date: July 24, 2015
Director: Gil Kenan
What It's About: MGM has decided to remake the classic original, so it's either going to be a fresh, exciting way to introduce it to a new generation, or it's going to be a complete abomination of a quick money maker like the Nightmare on Elm Street remake.
Sinister 2
Release Date: August 21, 2015
Director: Ciaran Foy
What It's About: Since it's not a prequel we know the majority of the original cast won't be returning. The only details that have been released about it so far is that it follows the story of a young mother with twin boys who move into a house that is, you guessed it, marked for death.
Friday the 13th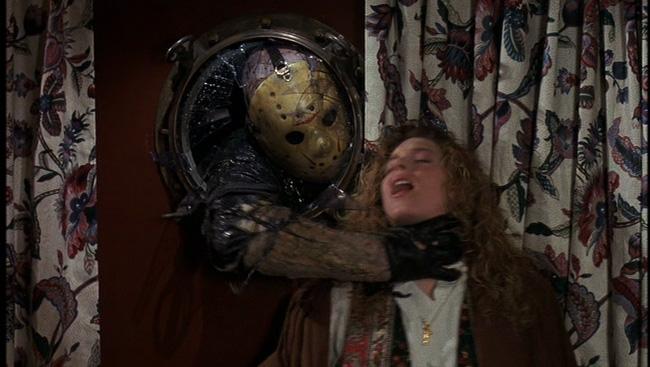 Release Date: TBA 2015
Director: TBA
What It's About: Paramount bought the rights to the Friday the 13th franchise, but had a limited amount of time to make a film or they'd lose the rights to it. 2015 is their deadline. That means we're either going to get a fresh, new take on the series or a rushed out mess that's just trying to meet a deadline. There are rumors the studio is considering a found footage concept for it, so interpret that information however you'd like.
31
Release Date: TBA 2015
Director: Rob Zombie
What It's About: Rob Zombie has said that this film will have no rules. It follows a group of people kidnapped by a gang of demented clowns. If RZ considered his last few films to have rules, who knows what we're in store for with this one.
Resident Evil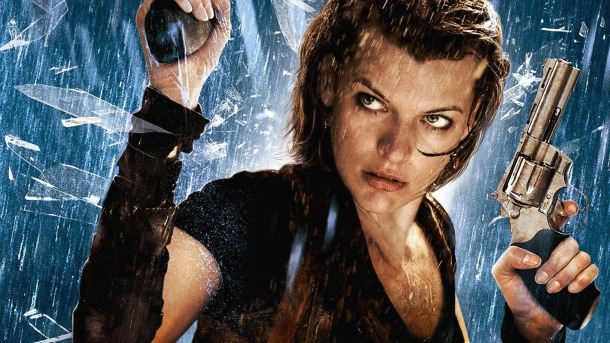 Release Date: TBA 2015
Director: Paul WS Anderson
What It's About: This is the sixth, and apparent, final installment in the Resident Evil franchise, so fans of the series should expect to finally get some closure on the story of Alice, but something tells me as long as they're making money, they'll be more films.
Crimson Peak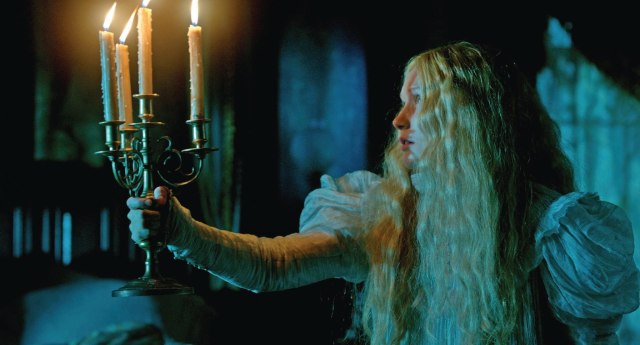 Release Date: TBA 2015
Director: Guillermo del Toro
What It's About: Not much is known at the moment, other than it's a ghost story about a woman who suspects her husband isn't who he claims to be. It's hard not to be excited when Guillermo del Toro is involved.
Day of the Dead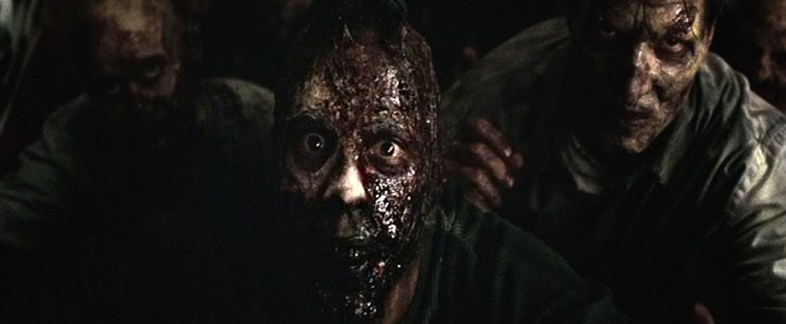 Release Date: TBA 2015
Director: Mark Tonderai
What It's About: This will be another remake of George A. Romero's original film, but there's no possible way it could be as bad as the 2008 remake starring Dennis Hopper. Not many details are known, but there are good and bad sides of this. The good is that Romero remakes have proven they can be great, like Zack Synder's Dawn of the Dead reimagining. The bad is that this is being produced by the same team that brought us Texas Chainsaw 3D. Let's hope it's much closer to the former than the latter.