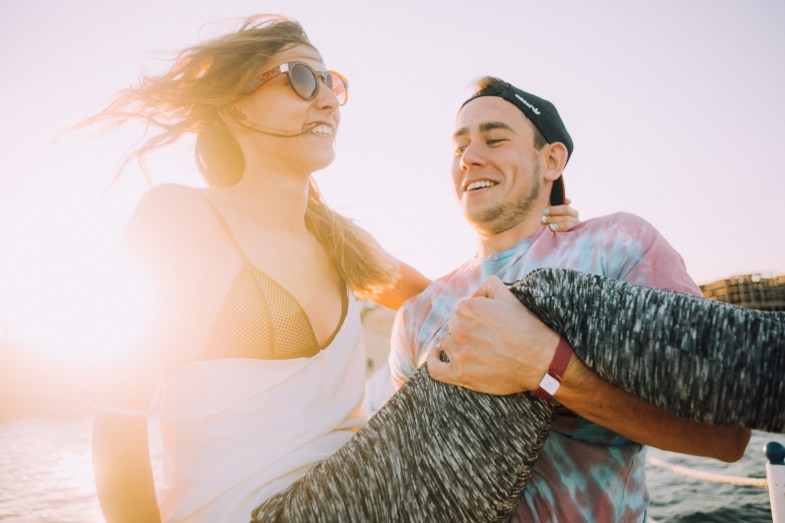 Putting someone on a pedestal is a crime we're all guilty of committing; there's nothing wrong with putting the ones you love above everyone else, but it becomes an issue when you put them above yourself.
Putting somebody on a pedestal can sometimes make you feel like you're not good enough or that you constantly need to show this person unmatched love, respect and affection so they can put you on a pedestal too.
When we fall in love with someone or when we try to win someone over, we see them in a glowing light that shines and dominates all flaws and we tend to think they're perfect and we need to measure up to them.
The problem with putting people on a pedestal is that we sometimes take ourselves off it.
We compromise our standards to keep them in our lives, we go out of our way to please them, we tend to do things that we may even condemn just so we can win their approval and we try not to show our flaws and blind spots so we don't push them away. We idealize people and then blame them when they err or act in contradiction to our idea of them and we get hurt that after all our efforts, we're still on their pedestal.
It takes away their right to be human and it takes away your right to be human too, because you are always trying to be someone you're not.
And sometimes the real pedestal lies in accepting someone who is far from perfect yet you love them just as much or when you see someone's flaws and imperfections yet you still think they're the best.
Sometimes putting people on a pedestal means that we should just walk on the same ground together equally without putting someone above the other.
Because you can only judge someone once you've seen who they really are and how they act when they don't need to impress anyone, and if someone feels that you're constantly putting them on a pedestal, the pressure will eventually knock them off.
When we first meet someone and we put them on a pedestal, it takes away the authenticity and simplicity of getting to know them and we become so absorbed in all their good qualities and their accomplishments that we forget that they're human beings too, and that after some time we're going to see the other parts of them that do not shine as bright.
We cannot fall in love with the idea we had of someone and then get disappointed when they don't become the person we assumed they were.
The only person you really can put on a pedestal is yourself; in the sense of trying to be a better person, trying to be more successful and trying not to let loving other people make you love yourself any less.