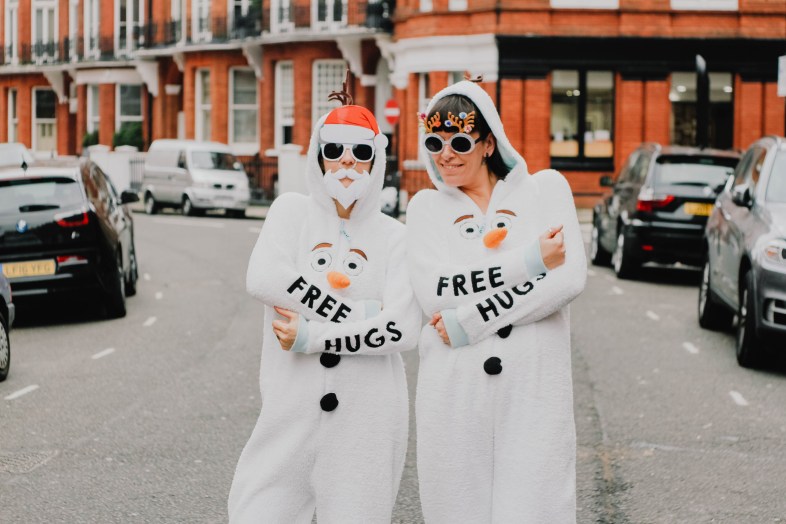 Long distance friendships are sustained by 100% intentionality and I am so thankful that you chose me to stay intentional with. Here are some things that I am really thankful for even though I don't always remember to tell you.
1. Thank you for making time for me. I know that you are super busy with life, because who isn't. Thank you for choosing to wake up super early, go to bed super late, and/or plan to leave something a few minutes early (or get there late) to be able to spend some time with me on the phone or over video chat.
2. Thank you for sharing your life with me. You have spared me no detail. I love that you are so incredible honest about your dreams, hopes, fears, and concerns that you share with me. It is an awesome opportunity to see you in process. You feel the fear, and you do it anyway.
3. Thank you for inspiring me to try new things. You are always thinking in terms of more and not less. You think I can do things that I don't even think about and you encourage me to take the next steps that I don't always real
4. Thank you for calling me out on my bull. You know the real reason why I am saying "no" to certain things and you call me out on my assumptions of the world and make me pay attention. I seriously don't know where I'd be without your honesty.
5. Thank you for  letting me talk through my troubles. Sometimes, I can really circles a useless topic before a lightbulb moment happens and you are so patient with me. I appreciate you taking time to listen even if you don't always know what to say.
6. Thank you for always telling me the truth. You do not sugarcoat things to make me feel like I am okay in life. You are very truthful about what you perceive and tell it to me in love.
7. Thank you for  that retweet (bringing my social media to life). You make me laugh on the internet even when we aren't talking one on one. From the statuses, to tweets, to photo updates, my social media is better because you are on my feed.
8. Thank you for  talking sense to me. You have saved me from my own bad ideas far too many times to count.
9. Thank you for  the silly and pointless conversations that remind us not to take life so seriously. We can go from existential crises to sending each other weird audio messages and crazy memes that have me trying to keep a straight face during my meetings.
10. Thank you for never forgetting "that time". Your memory is so awesome. We could be a decade past that embarrassing moment that I don't want to remember ever again and you will causally bring it up as a way of reminding me that it could always be worse.
11. Thank you for  not pressuring me to respond right away. You get that adult life is a lot and you don't get offended is a few weeks go by without much communication. (Maybe sometimes you get peeved), but you understand
12. Thank you for forgiving me when I disappear for too long. With that being said, I know that there have been moments when you have wanted to get in contact and we just kept missing each other, or when things get misunderstood via text message. Thank you for always wanting to talk it out and to forgiving me.
13. Thank you for  letting me stay with you or connecting me with someone cool if I am headed to your area. You never let me sleep on the streets and I love you for that.
14. Thank you for  the memes that lift my spirit and tell my truth. You have a knack for finding the perfect meme to every life situation and I love seeing a notification from you that say's I've been tagged because I know already that it's going to fantastic.
15. Thank you for  giving me a sense of stability despite my life's many transitions. So much in life changes but you still like that band, we still have these memories, and you and I are still going strong. Thanks for being a stable person in this life.
16. Thank you for  reminiscing with me on how we met and all the people we grew with and apart from. You know exactly who I am talking about when I am referencing a story from before we were long distance. The context keeps us so connected. Thank you for keeping our stories and journey alive.  
17. Thank you for supporting me on my next bold move. You are always ready with a GIF, an emoji, a voicemail, or something crazy different to let me know that you believe in me. You talk me up and celebrate my accomplishments and I love you for that.
18. Thank you for reminding me what I have accomplished when I forget. Some days all I can do is remember the ways that I have failed and how many things that I have to work on, but your memory is always ready with reminders of a time that I faced something similar and you are always ready to remind me that this may be "a little different", but that I've got it.
19. Thank you for  remembering my birthday. Some years, I can barely remember my birthday because of how much needs to get done but you never skip an opportunity to help me feel celebrated.
20. For praying for me when I ask. Some situations are beyond advice and my heart is just heavy. When I text you to pray and you say you will, I know that you will and that means the world.
21. Thank you for  giving me a new perspective on my day-to-day life. You have an entirely different worldview/personality than me and you are always there to shine a new light on a situation that I may see as being hopeless in part.
22. Thank you for  how rarely we fight because we love our time together too much. WE ALWAYS HAVE A BLAST WHEN WE ARE IN PERSON, and it always goes by much too quickly.
23. Thank you for  teaching me not to waste the little moments. We live for the moments and being your friend is the perfect reminder of that. We know that our little experiences and small moments is the entire cornerstone of this friendship so we take risks together and are always ready to try new things together.
24. Thank you for  keeping me up to date with technology and all the things it can do. Every time that you learn a new way to communicate, you gush about it and make me try it out until I am just as addicted as you are to said new communication method.
25. Thank you for  letting me see you grow as I grow into our respective selves. You do not try to control me. Even when we grow into different people entirely, you let me know that you are proud of me, you support me in my journey, and you make it easier to lean into transitions in life.
26. Thank you for  those unforgettable getaway travel trips. You get me out of my comfort zone and my zip code. Thank you for getting me to plan adventure trips with you to random states and countries.
27. Thank you for  always being by my side, even from all the way over there. I never doubt that you have back and you never let me down. Thank you for sticking around this entire time and for loving me as I am.
You are the very best and my life is better because you are in it.