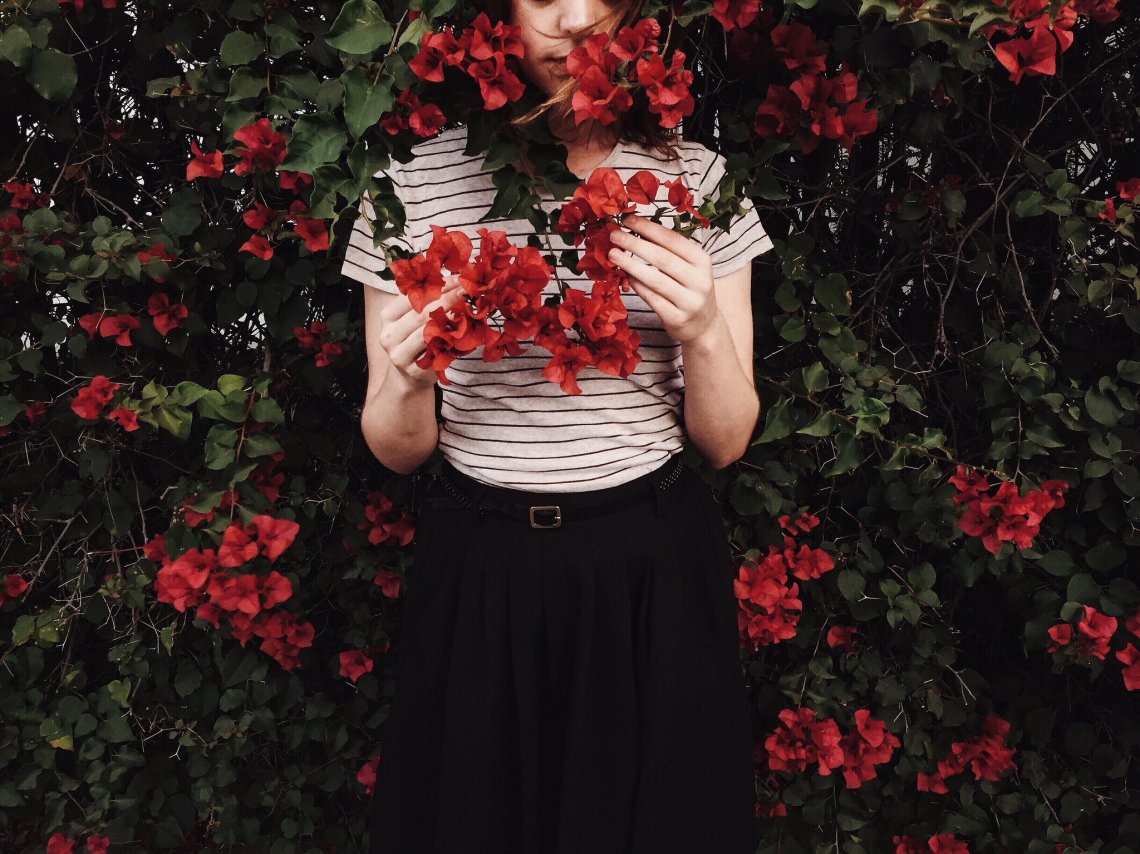 1.
You are a wild and beautiful thing.
You must always remember
the difference between being loved
and tamed.
2.
You deserve a love that stretches
over every surface
like the ocean
billowing
breaking
against the shore
sliding over stone
smoothing pieces into sand
pulling in and out
in powerful motion
waves
so strong
you lose
your footing.
3.
He will not be
the – prince charming – not
the – knight in shining armor – not
the – savior – boldly rescuing
his damsel in distress.
You don't need to be saved
don't need to be fixed
don't need a man to tell you
how badly you need him.
The right one knows
you're already whole
on your own
and wants to fight alongside you,
in awe of your strength.
4.
I want you to know that today
and all of your tomorrows
should feel free and endless
in his arms.
5.
So please promise me this: that you will hold out for him.
That you won't settle for the cheapened version of love.
That you won't kiss away the unsatisfied taste on your tongue.
That you won't go to bed next to someone else,
wishing for more.
6.
You are worth
every moment he lost
kissing the wrong lips.
7.
Maybe today is not the day
Maybe not tomorrow
Maybe there are hundreds of empty days
between now and until you find each other.
But one day your galaxies will
collide, coalesce, combine
into a bold and beautiful sky,
brightened by every star you wished on.
8.
A fullness, a lightness, a warmth
kissing pink onto your cheeks.
—how it feels to be loved.
9.
When you find – it –
the breath will catch in your chest
the muscles in your legs will feel dizzy
your eyes will be bright and your fingertips will hum
like you're standing in the middle of a concert hall
and the bass strums its first beat, reverberating
through the ground into your entire body.
The feeling won't have to explain itself
you will know by the way your heart races
by the way one look can make your body come
alive.
This is the way love breathes life into us.
The way a stranger's soul becomes
home.