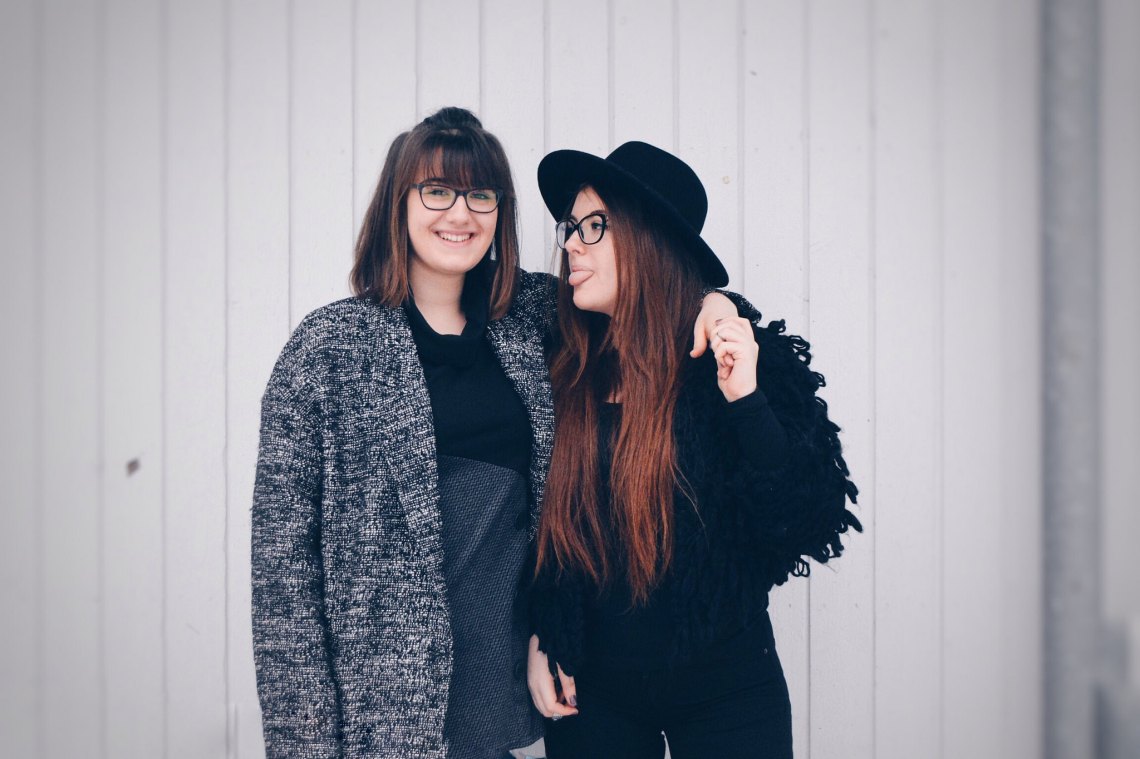 You are not the woman who gave birth to me, the woman who carried me, heavy and full in her stomach for nine months. Not the woman whose body was sliced so I could take my first breath; not the woman who fed me smashed peas and kissed my skinned elbows and stubbed toes.
But you are the woman who came into my life unexpectedly, whose presence kissed my soul.
You are the woman with kind eyes and a strong heart, a laugh that lights up a room, and a smile that comforts me in my darkest moments.
Whenever I felt alone, you were always by my side, knowing exactly what I needed to hear and saying it with a giant hug, sharing painful stories of your past with me and encouraging me with an arm over my shoulders.
You were there for my first college breakup, listening and hugging and grieving along with me, giving me tissues and advice and silence when I just needed to cry.
You were there the afternoon I left for my trip to Europe, double-checking my packing list and reminding me to take plenty of pictures and never wander off alone.
You were there when I moved into my new house with new roommates, when I fought with one of my best friends, when I started planning what to do after graduation.
You were there for my first job interview, squeezing my sweaty hands and telling me how much you believed in me.
You were there for the first day of my new job, celebrating with me, telling everyone how proud you were, cheering me on as I'm sure my real mother was, hundreds of miles away.
You filled all the holes, blessed me in all the ways my own mother couldn't.
You are my 'mom away from home,' the woman I ran to when I felt like I couldn't face another day. The woman I relied on when a phone call to my mom was just not enough, when I needed someone's hand in mine, when I needed a warm hug, when I needed to feel like I was home.
You are coffee dates and lunch breaks, glasses of Moscato and bowls of pasta with two forks. You are college memories and future plans, stories shared over slices of pizza, and laughter throughout the workday.
You are the woman who built me up, who kept me strong, who took my mother's place when she couldn't be there. Who has always loved me as if I was one of your own, and some days made me really believe I was.
Thank you. Thank you for coming into my life when I needed you the most, when I was floundering and trying to find myself, when I was so desperately searching for a woman I could look up to. Thank you for countless hours of listening, for so many late afternoons chit-chatting, so many smoothies and frappuccinos and glasses of wine.
Thank you for being the answer to the prayer I hadn't realized I asked for.
Thank you for never letting me feel alone.
No, you will never be the woman who brought me into this world, whose hands and kisses will forever be the foundation of my childhood. But you are my second momma, my college mom, my mommy away from home, and even though we aren't blood related, even though I've only known you for a slice of my life, I will always feel like your daughter.