It's March, AKA Spring Cleaning Season. Before you freak out and throw everything around your room in mass chaos, consider these small, but significant changes that will brighten your living space (even on a budget.)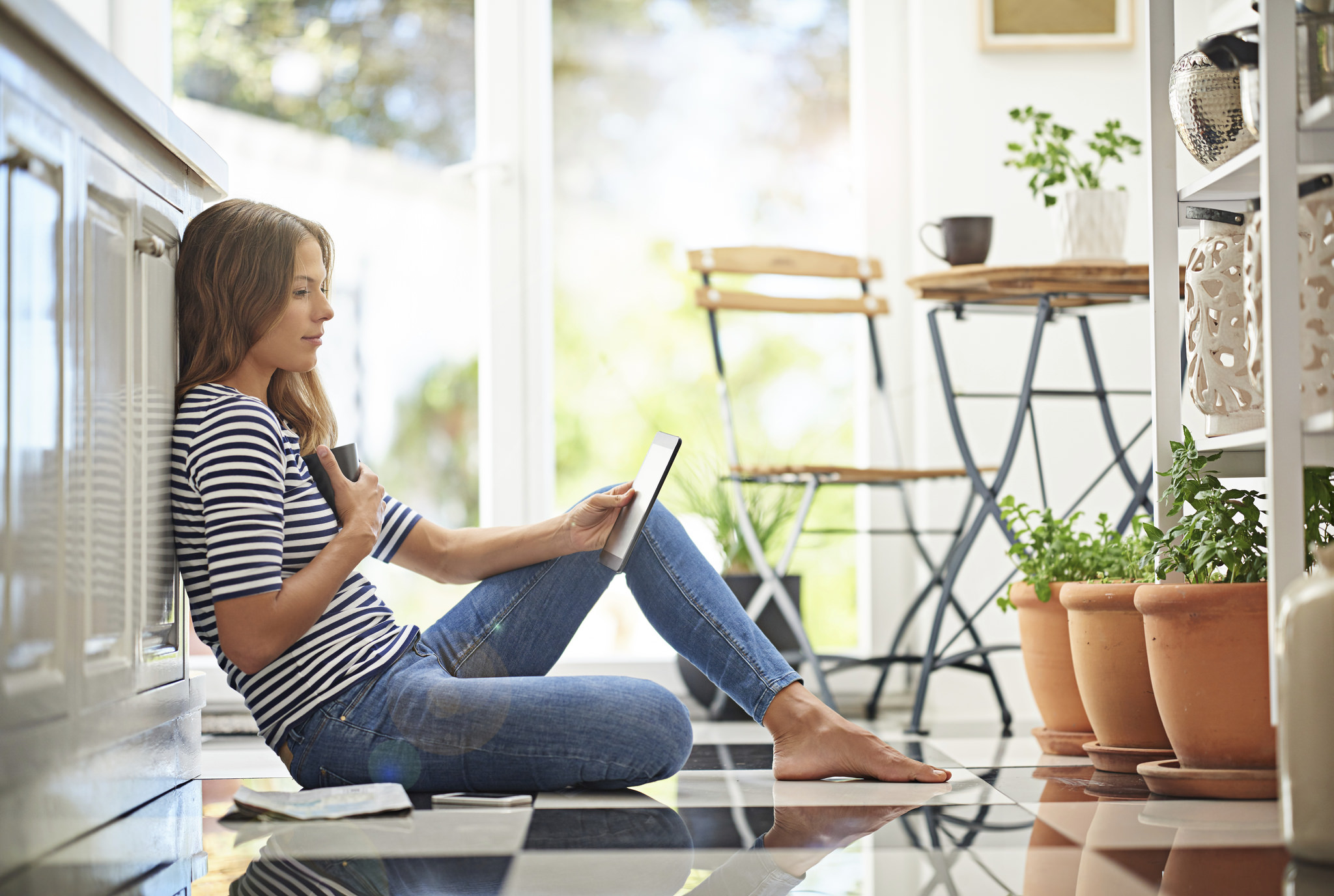 1. Move the location of your bed. (Preferably by a window!)
Changing where your bed is positioned in your room might sound silly, but when you alter the physical space of where you're sleeping, it creates an entirely new vibe. Mess around with the headboard, if you have one. Can you remove it? Can you turn your bed width-wise rather than length wise? Can you move it near the window to get the sunlight first thing in the morning?

2. Add some green plants. (Ones you won't kill right away.)
Greenery of any kind always brightens up a living space. If you're not one to take care of plants very well, invest in something you know will be durable. Or if all else fails, get some fake ones. The bright green will make your place look happier and more alive.
3. Recycle old materials for a shelf, coffee table, or nightstand.
Wooden boxes, pallets, or other old materials can easily be cleaned and changed into useful household items. Consult Pinterest and see what you can craft out of some leftover materials in your house or neighborhood. Get inspired and paint something that will match your room, but also be trendy and useful.
4. Create some sort of picture-hanging apparatus and showcase your most recent memories.
Pictures are no-brainer ways of lifting your spirits and the overall feel of your living space. Get some of your favorite snapshots printed at the nearest grocery store and then hang them—on chicken wire, on yarn, in a picture frame, etc.—to make your room look a little more colorful and inviting.

5. Color-code your closet.
This can be a pain, but it's actually super easy and will help you to stay organized (and sort through clothes you never actually wear.) Plus, color-coordinated clothing racks makes your closet more visually appealing and a lot less messy than before.
6. Invest in something that gets your items off the floor.
This can be a hook, stacking set of shelves, or under-the-bed boxes—whatever you choose, get something that helps keep clutter off the ground. This will not only free up your walking space, but will make your space appear more open and roomy.

7. Paint something.
A wall, a chair, a frame—anything. Even if it's small, it will brighten your space and make it feel completely different.
8. Do a complete flip-flop.
Is the couch to the left of the TV and your dresser to the right? Completely switch them and see how that feels. You might be thrown off at first, but it will make your room seem completely new, which for Spring Cleaning—that's the whole point.