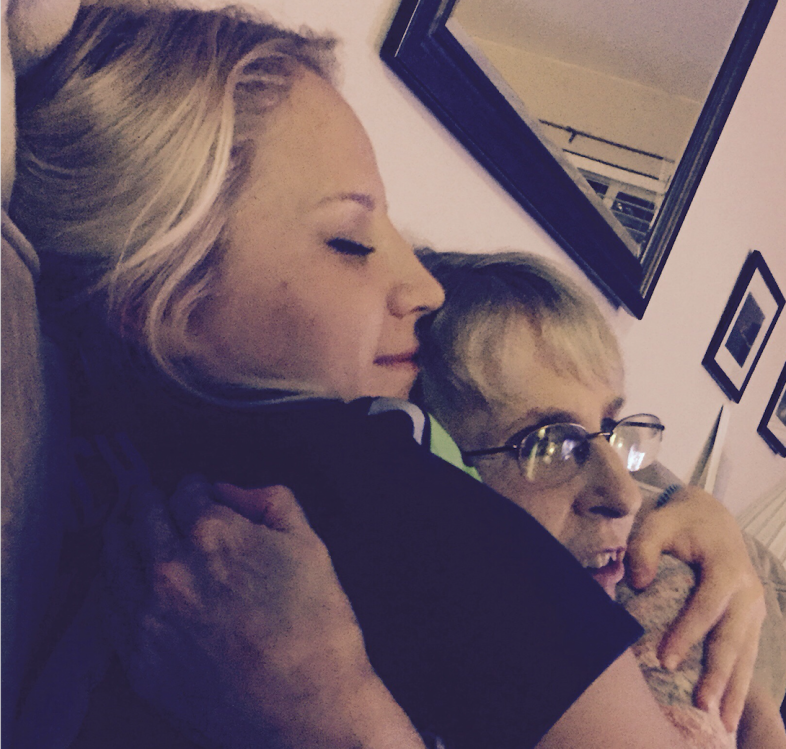 1.
God could not be everywhere, and therefore he made mothers.
—Rudyard Kipling
---
2.
Life began with waking up and loving my mother's face.
—George Eliot
---
3.
A mom's hug lasts long after she lets go.
—Unknown
---
4.
Call your mother. Tell her you love her. Remember, you're the only person who knows what her heart sounds like from the inside.
—Rachel Wolchin
---
5.
Mama was my greatest teacher, a teacher of compassion, love and fearlessness. If love is sweet as a flower, then my mother is that sweet flower of love.
—Stevie Wonder
---
6.
Blessed is a mother that would give up part of her soul for her children's happiness.
—Shannon L. Alder
---
7.
Mothers can forgive anything! Tell me all, and be sure that I will never let you go, though the whole world should turn from you.
—Louisa May Alcott
---
8.
Moms are life's number one cheerleaders without uniforms.
—Richelle E. Goodrich
---
9.
Motherhood: All love begins and ends there.
—Robert Browning
---
10.
He who loses his mother loses a pure soul who blesses and guards him constantly.
—Kahlil Gibran
---
11.
My mother was the most beautiful woman I ever saw. All I am I owe to my mother. I attribute all my success in life to the moral, intellectual and physical education I received from her.
—George Washington
---
12.
Mom could make small things seem miraculous. That was her talent.
—Matthew Quick
---
13.
A mother is a person who seeing there are only four pieces of pie for five people, promptly announces she never did care for pie.
—Tenneva Jordan
---
14.
There is nothing as sincere as a mother's kiss.
—Saleem Sharma
---
15.
No gift to your mother can ever equal her gift to you–life.
—Unknown
---
16.
A mother's arms are more comforting than anyone else's.
—Princess Diana
---
17.
My mother is my root, my foundation. She planted the seed that I base my life on, and that is the belief that the ability to achieve starts in your mind.
—Michael Jordan
---
18.
It's not easy being a mother. If it were easy, fathers would do it.
—Dorothy on "The Golden Girls"
---
19.
Acceptance, tolerance, bravery, compassion. These are the things my mom taught me.
—Lady Gaga
---
20.
There's no bitch on earth like a mother frightened for her kids.
—Stephen King
---
21.
My mother was the one constant in my life. When I think about my mom raising me alone when she was 20, and working and paying the bills, and, you know, trying to pursue your own dreams, I think is a feat that is unmatched.
—Barack Obama
---
22.
My mother is a walking miracle.
—Leonardo DiCaprio
---
23.
Mothers possess a power beyond that of a king on his throne.
—Mabel Hale
---
24.
The real religion of the world comes from women much more than from men—from mothers most of all, who carry the key of our souls in their bosoms.
—Oliver Wendell Holmes
---
25.
My mother said to me, 'If you are a soldier, you will become a general. If you are a monk, you will become the Pope.' Instead, I was a painter, and became Picasso.
—Pablo Picasso
---
26.
Most mothers are instinctive philosophers.
—Harriet Beecher Stowe
---
27.
A mother's arms are made of tenderness and children sleep soundly in them.
—Victor Hugo
---
28.
A mother's heart is a patchwork of love.
—Author Unknown
---
29.
Men are what their mothers made them.
—Ralph Waldo Emerson
---
30.
You can fool some of the people some of the time, but you can't fool mom.
—Author Unknown
---
31.
The heart of a mother is a deep abyss at the bottom of which you will always find forgiveness.
—Honore de Balzac
---
32.
One good mother is worth a hundred schoolmasters.
—George Herbert
---
33.
Mother's love is peace. It need not be acquired, it need not be deserved.
—Erich Fromm
---
34.
Only mothers can think of the future—because they give birth to it in their children.
—Maxim Gorky
---
35.
Who ran to help me when I fell,
And would some pretty story tell,
Or kiss the place to make it well?
My mother.
—Ann Taylor
---
36.
The mother's heart is the child's schoolroom.
—Henry Ward Beecher
---
37.
Whatever else is unsure in this stinking dunghill of a world a mother's love is not.
—James Joyce
---
38.
As far as I'm concerned, there's no job more important on the planet than being a mom.
—Mark Wahlberg
---
39.
My mom is a never-ending song in my heart of comfort, happiness, and being. I may sometimes forget the words, but I always remember the tune.
—Terri Guillemets
---
40.
I think in a lot of ways unconditional love is a myth. My mom's the only reason I know it's a real thing.
—Conor Oberst
---
41.
Mother, the ribbons of your love are woven around my heart.
—Author Unknown
---
42.
Mom is the most unconditionally loving person I will ever know, and she has always supported me on every level.
—Rashida Jones
---
43.
A man loves his sweetheart the most, his wife the best, but his mother the longest.
—Irish Proverb
---
44.
When you're sick, nobody takes care of you like your mom.
—Trisha Yearwood
---
45.
When love is gone, there's always justice. And when justice is gone, there's always force. And when force is gone, there's always Mom. Hi, Mom!
—Laurie Anderson
---
46.
If I made a list of the people I admire, Mom would probably fill up half of it. She could do anything and everything.
—Patsy Cline
---
47.
It's always been my mom and I against the world.
—Brittany Murphy
---
48.
Everything I am is because of my mom.
—Sarah Michelle Gellar
---
49.
My mom's the one I look up to for everything. I feel like I'm a lump of clay and she's molding me into a woman.
—Chloe Grace Moretz
---
50.
The unsung heroes of the civil rights movement were always the wives and the mothers.
—Andrew Young