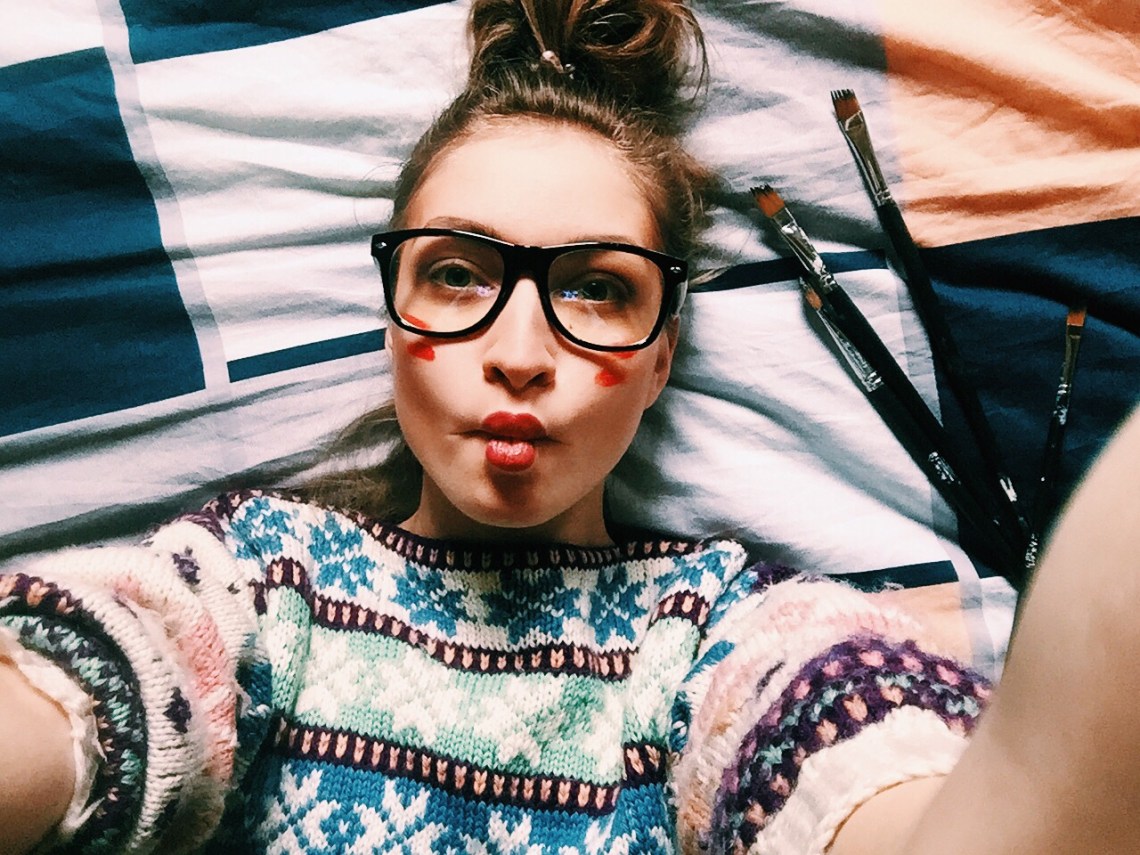 1.
"When she talks herself down and won't accept your arguments to convince her otherwise. Or when she has to have everybody's attention all the time at all cost."
2.
"She only contacts you when things are going wrong in her current relationship."
3.
"Sleeps around, constantly makes sexual jokes in non-sexual situations, gets too clingy too fast (for both romantic partners, friends, and otherwise), has a history of short-lived friendships, has dated primarily 'manipulative assholes,' everyone she meets at first is 'the coolest chick/ dude ever!' but it fizzles as quickly as it rose, drinking too much, unhealthy obsession with status/ appearance."
4.
"Constantly STAYS with guys that treat her like shit."
5.
"Shits on other people constantly, asks for validation on appearance/friendship/love, self deprecating humor (bonus points if it's not funny)."
6.
"Can't ever be alone. Jumps from shitty relationship to shitty relationship. Will cling on to anyone who even shows the slightest interest in them. Constantly posts about her relationships on social media as a way to validate herself..
List goes on and on but yeah those girls have horrid self-esteem."
7.
"Inundates various forms of social media with heavily doctored and suggestive selfies to acquire massive amounts of external validation in an attempt to compensate for her completely nonexistent internal validation."
8.
"Chases unavailable guys who don't give a shit about her because she has something to prove to herself/grew up with an unavailable father."
9.
"The easier sign is lots and lots of selfies (slutty or not) Writes down a caption that doesn't relate to the picture And obviously of course… criticizes her looks all the time to fish for compliments."
10.
"Constantly dyes her hair different colors. This is one of those things that, on the surface, makes no sense, but yet, it's been true 9.9/10 times in my observation. I'd say 11/10 times for dying hair unnaturally bright/ neon colors. I wonder why that is…"
11.
"I worked with quite a few of them.
Constantly goes after and stays with guys that treat them badly. Doesn't take care of her physical appearance. Self-deprecating humor and comments about her self first. TMI. Tells everyone about every little aspect of her life especially the negative ones. Doesn't accept compliments and responds with a negative ie: you did a really good job. Responds with- I could have done better or it took me to long."
12.
"Apologizes for pretty much everything. Takes any and all potential negative comments as personal attacks. Escapism- be it drugs, sex, cigarettes, food, etc."
13.
"If she has an unhealthy attachment to Instagram. Wears clown levels of makeup. (Especially at inappropriate times). Needs to be in a relationship at all times. Enjoys having a bunch of clear orbiters."
14.
"Can't be alone. Sleeps with tons of people to feel "wanted" (goes for guys too). Selfies (fishing for compliments). Unhealthy boundaries (craves attention and as a result will do whatever is needed to get it)."
—RaptorFalcon