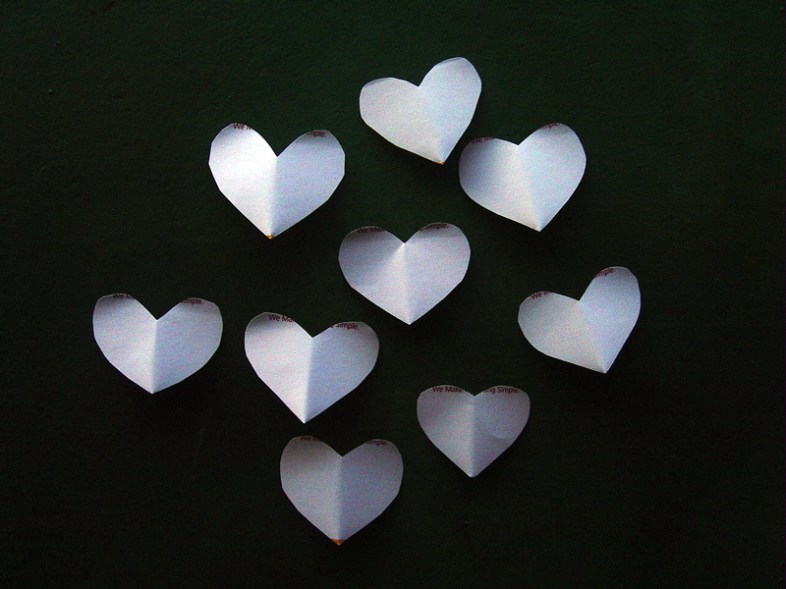 I guess no answer is answer enough. I'm not important enough to warrant a simple, quick text saying you're not up for hanging out? I'm not important enough to stick around and wonder where this is going, because the answer is clearly a resounding "nowhere." It echoes off the walls built by the silence you have placed between us so many weeks ago now. I'm done waiting for a response, convincing myself that somewhere—even in the far back of your mind—is a thought of me that will ring through as if someone tapped a fingernail on a crystal glass. A clear sound to ripple to the front of your consciousness and remind you I'm standing by… but I'll stand by no more.
I deserve to be happy… but so do you. Waiting around for something to never happen only promotes the stagnation of life, progression—it halts the future and what it has in store. What so many others our age forget to remember is this: love isn't simply choosing to spend your life with someone. It is waking up every day and making the daily choice to spend the rest of your life with them. Love isn't passive, it's an action—a daily choice. It's perpetual.
But the most important kind of love is the kind we most often neglect: self love. I gave that up in my desperate search for love from you, and I lost sight of who I am and what makes me happy. So instead of sitting around waiting for a text from you that will probably never come, I'm choosing myself every day. To wake up and remind myself that I am strong, and worthy of being loved the way I wanted to love you. Someday, I will get that kind of love from another person, someone capable of allowing me to love them.
It is a hard thing to love a good man. A good man is not a nice man – he does not do things to be nice, he does things because he has a moral code, a set of values he prioritizes and will always do his best to make sure that his actions are in line with his own personal standards. A good man will not do the easy thing or the convenient thing, or even the thing that he wants to do; he will do what he knows to be the good thing.
He will never lie to you to spare your feelings or attend something because social constructs deem it the courteous or polite course of action, and he will in fact do many things that anger and frustrate you. But you cannot get mad at him, because after all, he is a good man.
A good man is the man who will take his ex-girlfriends call while he's with you, because he knows that she has anxiety and would only ever call in an emergency, and he is obligated as a good man to do whatever he can to help even when it makes those around him uncomfortable.
A good man will put the wants of friends and family before his own needs, even when he recognizes that his friends and family are being manipulative or selfish, because a good man is always loyal. Worst of all, a good man will believe that his unflinching honesty about not wanting a relationship will negate his increasingly relationship-like actions, the kind of thoughtful deeds that a good man would deem necessary in any and all interactions with a female, despite the confusion they would cause.
You deserve someone who does not only make you feel better, but makes you want to be better. He supports you and your goals. He'd listen to you blabber about your studies like it's the most interesting topic in the world. When you're about to give up, he'd be your cheerleader. He would keep you motivated all the way.
You deserve someone who is utterly obsessed with you. He would randomly place notes in between book pages because he knows it would make you smile. He would call you at 2am just to tell you he wants to hear your voice. He would drive for 3 hours just to see you for an hour because he misses you. He would send you peonies because he knows you love them. He would text you good morning not because he feels obligated to do so, but because you're the first thing on his mind from the moment he wakes up.
You deserve to be treated like a choice, not an option. You are not someone's "maybe." He would treat you like a priority. He would love you consistently. He would always be there especially whenever you need him. He would make an effort to be with you. He would show you that you are his one and only.
Read The Entire Article Here!

For more raw, powerful writing follow Heart Catalog here.