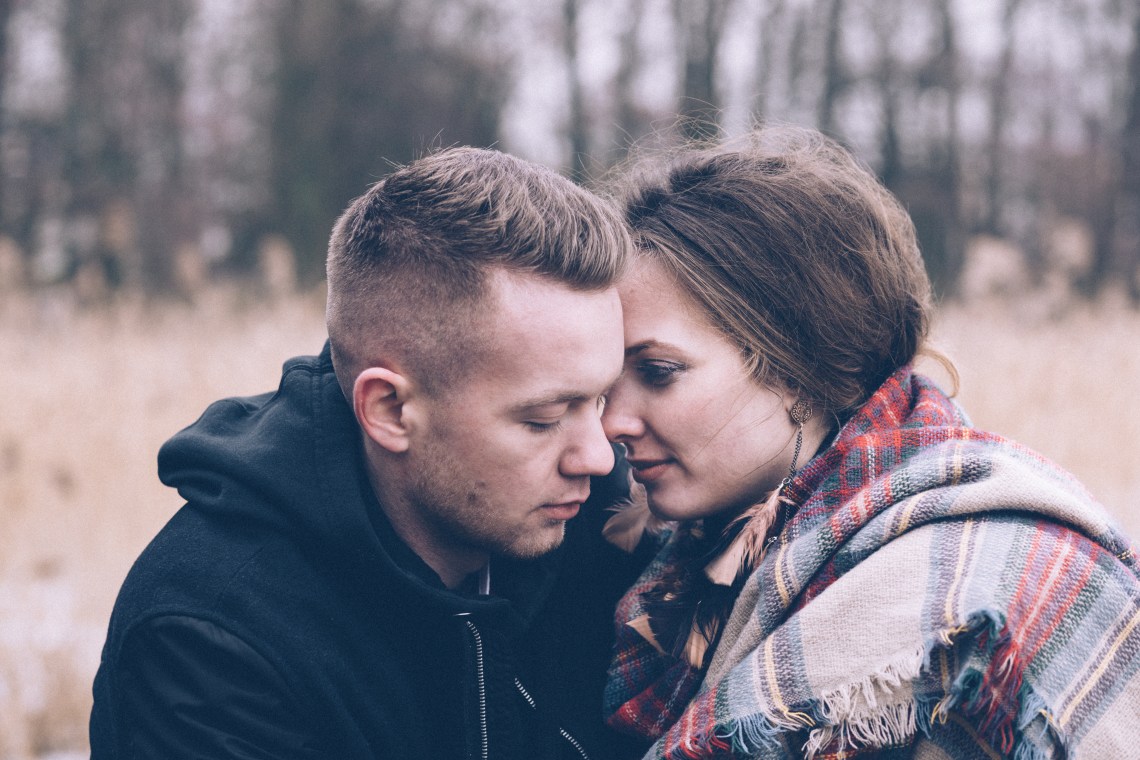 To my boyfriend whom I care deeply for, I want an easy kind of love. The kind where we look at each other and just get it. Know what we're both thinking.
There is never a moment of anxiety or uncertainty when I have to think what your faraway gaze means. There aren't any awkward pauses or tensed moments that stretched on forever. There are never instances of confusion or grey areas that get me wondering, where does this leave us?
I'm in love with the way you make love so effortless. You show me that love is not hurtful and it's synonymous with happiness. I'm in love with how you reassure me with just a smile and simple words. I'm in love with how you always think of me. I'm in love with how you are different from everyone else I met and yet, so similar to me. You love me selflessly and with all your heart. You treat me as your most important person in your life.
To my boyfriend who is also my best friend and my soulmate, I want a simple love where we can be ourselves.
When I'm with you, I know with the same certainty as the sky is blue, that you love me for me. That I know you as well as I know myself. That we both embrace and accept all our flaws and imperfections and help ourselves to grow to the people we're meant to be.
I know the you I'm with isn't a lie. That today or tomorrow, in times of joy or adversity, you are here with me. When you reach for my hand, you have no intention of letting go. When you promise me forever, you can see us together until the very end. When you say you love me, you mean it with every ounce of your heart.
To my boyfriend who never once has given up on me, I want a forever love that we are both committed to.
It doesn't matter how long we know each other, we swore never to take each other for granted.
Your presence is everlasting and your love is overflowing. No matter how busy life gets, we always make time for each other. No matter the vast distances between us, you conquer them to be with me. No matter the great obstacles ahead of us, they cease to matter as we have each other together.
Our love is one that withstands the test of time and remains the truest thing I've known. My love for you grows deeper with each season. With each day, I find more reasons to love you the way you deserve.
Through the ups and downs, in every obstacles and stormy days ahead, we grow and overcome the dark times together. Despite evolving times and changing circumstances, our love is the one constant that won't ever change.
To my boyfriend who has my heart, I want an extraordinary love that makes our ordinary days exceptional.
With you, I'm content to live in the present and go on whatever adventure life takes us. I want to interlock our hands and meet your eyes, feeling so blissfully in love and knowing there's no one else I want to be with than you. I want our destinies to be intertwined and our fates to be written in the stars.
I want to cherish each and everyday with you because we have the rest of forever to be together.