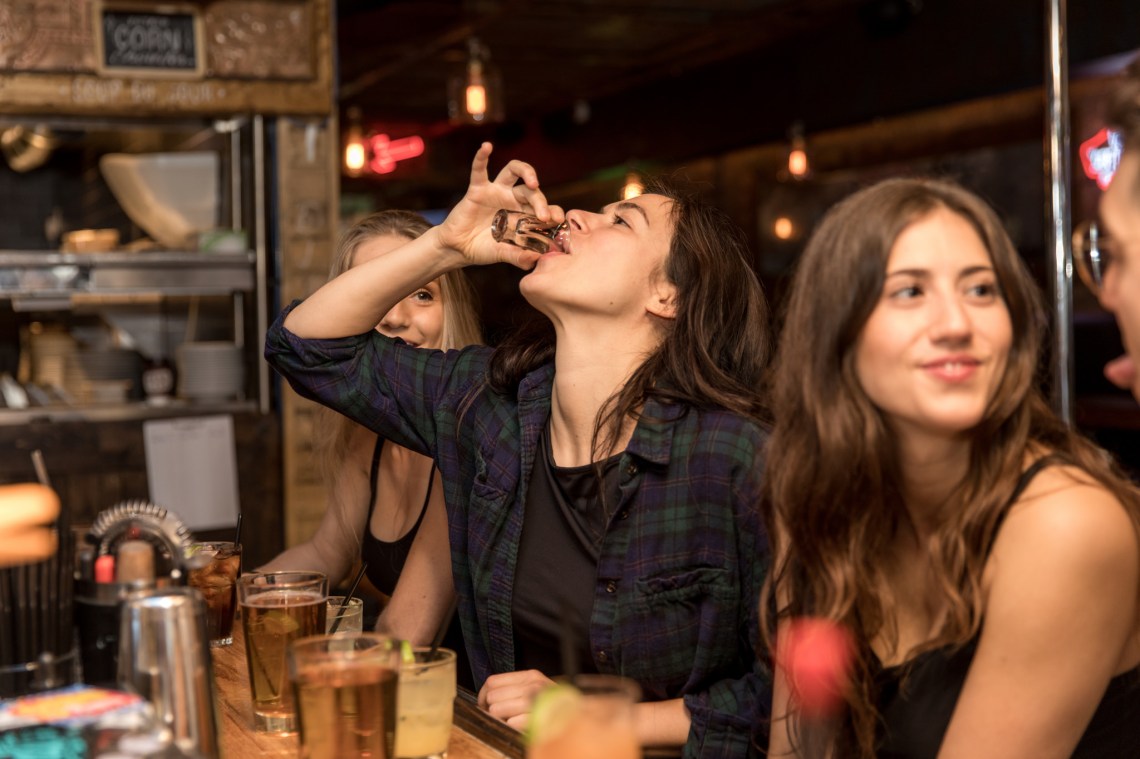 Aries
Already in the bathroom throwing up after that tequila shot.
Taurus
They already got kicked out of the bar for falling down the stairs and your entire group of friends hasn't even arrived yet.
Gemini
Wandering the bar alone. They came with friends but ditched them almost immediately to scope out the place. They struggle to stand in one place for long periods of time.
Cancer
In bed, with someone, they shouldn't be.
Leo
They've slept through the pregame. Are late to the party. And showed up to the wrong place.
Eating. Or on line getting pizza somewhere alone. Virgos DGAF.
Libra
Walking into a room and letting their presence be known. It's likely where ever you are they will know someone and talk very loudly to them.
Home. They left and didn't tell anyone.
Sagittarius
Karokee. Only it's not even a Karokee bar but they've somehow taken control of the singer's mic and are singing with the band.
Capricorn
Dancing alone and not GAF.
Aquarius
They've gotten into a fist fight with someone and are being escorted out by security.
They are either crying in the bathroom with a stranger over an ex from 3 years ago or cracking jokes buying everyone in their vicinity shots.