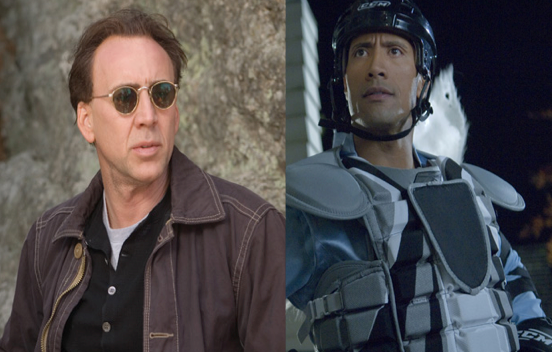 1. Tom Hiddleston or Calvin Harris?
2. Idris Elba or Daniel Craig?
3. Jimmy Fallon or Seth Meyers?
4. Drake or Justin Timberlake?
5. McDreamy or McSteamy?
6. Daniel Radcliffe or Tom Felton?
7. Will Smith or Matt Damon?
8. Zayn or Harry?
9. Jimmy Kimmel or Conan O'Brien?
10. Adam Levine or Pharrell Williams?
11. Chris Hemsworth or Liam Hemsworth?
12. John Legend or Sam Smith?
13. Paul Rudd or Jason Segel?
14. Michael B. Jordan or Zac Efron?
15. Juan Pablo from The Bachelor or Chad from The Bachelorette?
16. Denzel Washington or George Clooney?
17. Lenny Kravitz or Seal?
18. Channing Tatum or Ryan Gosling?
19. Mario Lopez or Ryan Seacrest?
20. BSB or *NSYNC?
21. Jared Leto or Johnny Depp?
22. Kanye or Jay-Z?
23. John Boyega or Andrew Garfield?
24. Joseph Gordon-Levitt or Adam Brody?
25. Dwayne 'The Rock' Johnson or Nicolas Cage?
26. Jason Derulo or Pitbull?
27. Hannibal Buress or Trevor Noah?
28. Terrence Howard or Mark Wahlberg?
29. Ashton Kutcher or Ryan Reynolds?
30. Steve Carrell or Will Ferrell?
31. Nick Jonas or Joe Jonas?
32. Hugh Jackman or Orlando Bloom?
33. John Krasinski or Adam Scott?
34. Chris Rock or Eddie Murphy?
35. Usher or Neyo?
36. Billy Joel or Bruce Springsteen?
37. Jeffrey Dean Morgan as Denny Duquette or Jeffrey Dean Morgan as Negan?
38. Aziz Ansari or Kevin Hart?
39. Scott Disick or Brody Jenner?
40. Justin Bieber or Aaron Carter?
41. Jesse Williams or Jesse Williams IT'S A TRICK QUESTION THERE'S NO FAIR COMPARISON.
42. Jerry Seinfeld or Larry David?
43. Brad Pitt or David Beckham?
44. Chris Pratt in Jurassic World or Chris Pratt in Guardians of the Galaxy?
45. Stephen Colbert or Jon Stewart?
46. Seth Rogan or Jonah Hill?
47. Jack Johnson or Jason Mraz?
48. Ted Mosby or Barney Stinson?
49. Josh Hutcherson or Bruno Mars?
50. Leo DiCaprio or Christian Bale?