Hi Internet, I'm Kendra. Your semi-friendly, often cranky, neighborhood wino.
I like drinking wine, hanging with my dog, the internet, and complaining about stuff.
Which is great for me, because yesterday marked the first of a new weekly video series on Facebook.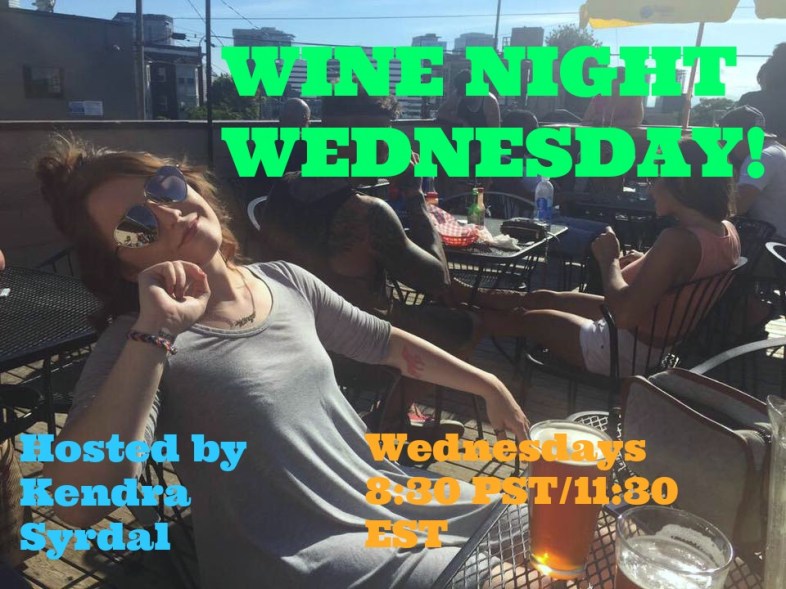 Wine Night Wednesday is a place for people to come, hangout, drink some wine, and talk about what's making them need a drink that week.
On this week's WNW, why were we drinking?
Because getting older is the fucking worst.
It means growing apart from people, it means getting tired earlier, it means your tolerance goes to shit. It's just hard.
Check out the video here!
This is a new project so please, feel free to leave questions, comments, suggestions, and concerns over my drinking in the comments. Or shoot me an email about anything you'd like to see!
Can't wait to get drunk with you! Seriously.