It's that time of the year, and while you could be running around CVS at the last minute looking for last minute gifts and stocking stuffers for that special someone that loves makeup, wouldn't it be better to have her crossed off your list with a gift she's sure to love? Here's the inside scoop on beauty buys she's sure to go crazy for.
---
A cult product, no list of South Korean beauty creations would be complete without it. This night cream is an adorable addition to any bathroom counter.
Yes, the jar is shaped to look like a cup of bubble tea. (Bonus, it comes in green tea, black tea, and strawberry scents!)
3. Flower Jelly Lipstick
The lipstick that took Instagram by storm is both on Amazon, and majorly affordable. It changes color, so what looks clear will actually turn your lips a brighter hue.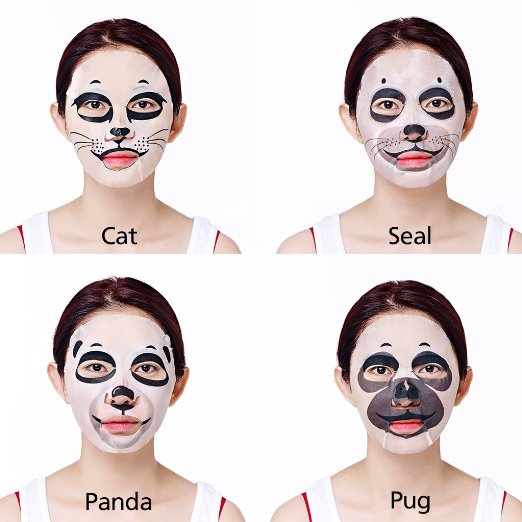 This product comes in a four pack, each with a different animal and usage (i.e. anti-wrinkle pug and soothing cat)
YouTube vloggers tried it, and now you can too. Plus, it's a major steal; you can get 18 for $8.99, so everyone on your Christmas list can experience the eccentricities of Korean beauty.
It's a compact with a dinosaur on it! It's also full of blotting sheets you pick up with a little sponge so your hand's oils don't contaminate your face. Major points.
TONYMOLY makes this list a second time for their adorable animal packaging. This bunny is a sleek spray to freshen your skin.
South Korea's love for raccoons (there's a raccoon café in Seoul with live raccoons in it) is now paying off with these adorable spot and under eye patches. Cute and freshening!
No more using that ratty headband to hold back your hair to do your makeup. This is cute, soft and will make that special someone feel like they're starring in their very own K-Pop video.
Finally, it's time to round out this list with what might be the cutest lip balm pot ever. (It really does come with that miniature honey dipper!)
Haenguneul bileoyo and Meri Keuriseumaseu! (Good luck and Merry Christmas!)