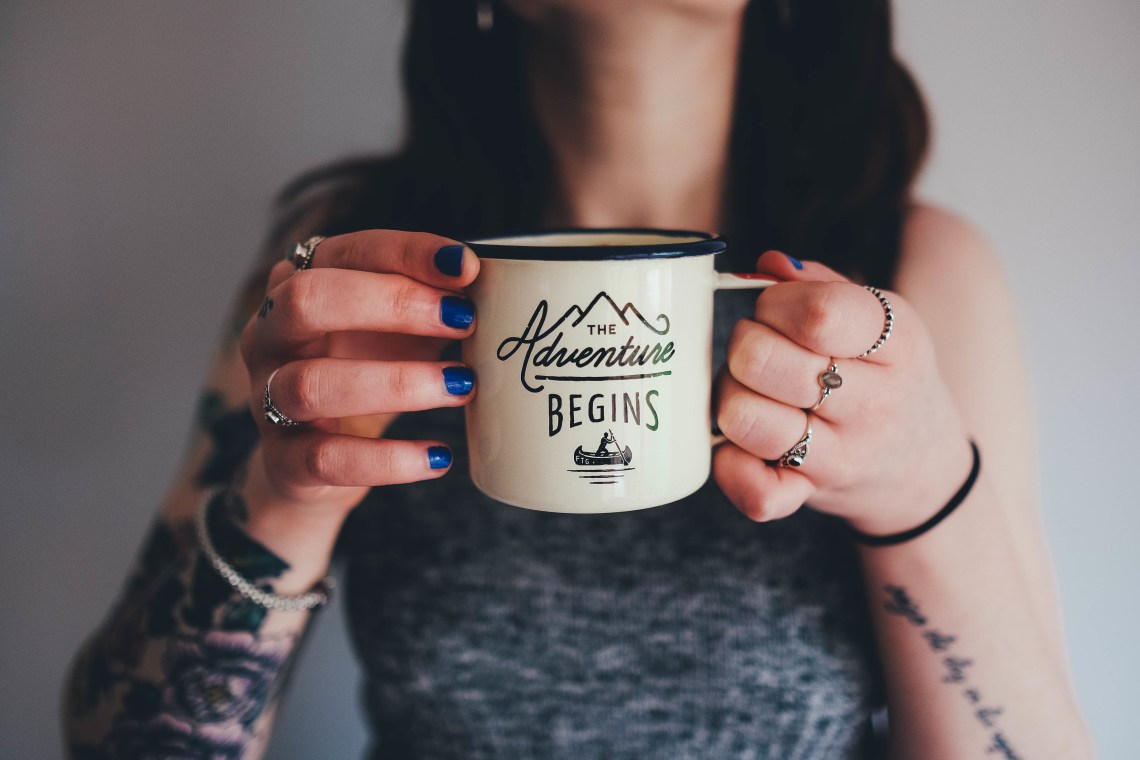 Clarissa Pinkola Estés is a woman of many talents. She is a writer, a post-trauma specialist, and was a certified psychoanalyst for 45 years. She has written several books such as, The Faithful Gardener: A Wise Tale About that Which Can Never Die, and The Gift of Story: A Wise Tale About What is Enough but, her most well-known novel, Women Who Run With the Wolves: Myths and Stories of The Wild Woman Archetype, was written to help ignite the inner Wild in every woman who dove into her inspiring yet admirably eccentric book. Throughout, Women Who Run With The Wolves, Estés seeks to tell a new tale of the woman psyche via a series of myths and the art of storytelling, in hopes that her audience will realize the true power of being a Wild Woman.

1.
"Be wild; that is how to clear the river. The river does not flow in polluted, we manage that. The river does not dry up, we block it. If we want to allow it its freedom, we have to allow our ideational lives to be let loose, to stream, letting anything come, initially censoring nothing. That is creative life. It is made up of divine paradox. To create one must be willing to be stone stupid, to sit upon a throne on top of a jackass and spill rubies from one's mouth. Then the river will flow, then we can stand in the stream of it raining down."

2.
"Love in its fullest form is a series of deaths and rebirths. We let go of phase, one aspect of love, and enter another. Passion dies and is brought back. Pain is chased away and surfaces another time. To love means to embrace and at the same time withstand many ending, and many many beginnings – all in the same relationship."

3.
"The doors to the world of the wild Self are few but precious. If you have a deep scar, that is a door, if you have an old, old story, that is a door. If you love the sky and the water so much you almost cannot bear it, that is a door. If you yearn for a deeper life, a full life, a sane life, that is a door."

4.
"Though fairy tales end after ten pages, our lives do not. We are multi-volume sets. In our lives, even though one episode amounts to a crash and burn, there is always another episode awaiting us and then another. There are always more opportunities to get it right, to fashion our lives in the ways we deserve to have them. Don't waste your time hating a failure. Failure is a greater teacher than success."

5.
"We all begin the process before we are ready, before we are strong enough, before we know enough; we begin a dialogue with thoughts and feelings that both tickle and thunder within us. We respond before we know how to speak the language, before we know all the answers, and before we know exactly to whom we are speaking."

6.
"Go out in the woods, go out. If you don't go out in the woods nothing will ever happen and your life will never begin."

7.
"All the "not readies," all the "I need time," are understandable, but only for a short while. The truth is that there is never a "completely ready," there is never a really "right time." As with any descent to the unconscious, there comes a time when one simply hopes for the best, pinches one's nose, and jumps into the abyss."

8.
"I hope you will go out and let stories, that is life, happen to you, and that you will work with these stories from your life–not someone else's life–water them with your blood and tears and your laughter till they bloom, till you yourself burst into bloom. That is the work. The only work."

9.
"If you have yet to be called an incorrigible, defiant woman, don't worry, there is still time."

10.
"Ours is not the task of fixing the entire world at once, but of stretching out to mend the part of the world that is within our reach."

11.
"Stories that rise from deep suffering can provide the most potent remedies for past, present, and even future ills."

12.
"One of the most calming and powerful actions you can do to intervene in a stormy world is to stand up and show your soul."

13.
"When we accept our own wild beauty, it is put into perspective, and we are no longer poignantly aware of it anymore, but neither would we forsake it or disclaim it either. Does a wolf know how beautiful she is when she sleeps? Does a feline know what beautiful shapes she makes when she sits? Is a bird awed by the sound it hears when it snaps open its wings? Learning from them, we just act in our own true way and do not draw back from or hide our natural beauty. Like the creatures, we just are, and it is right."