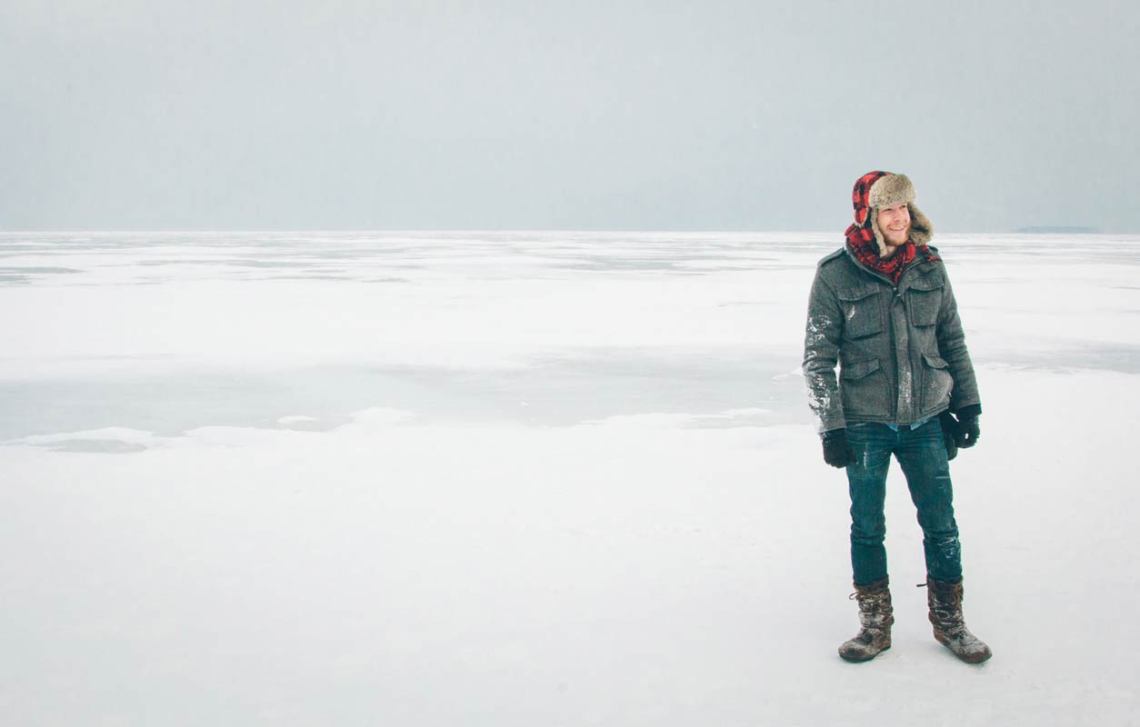 1. WHY DO THEY STINK SO BAD?
"Stink. I don't understand how smelly you guys are. I know there are smelly women, but men are in general stinkier than us."
2. WHY CAN'T THEY PEE STRAIGHT?
"How can a Marine hit a target 500 yards away and yet miss the toilet bowl every goddamned time?"
3. WHY DON'T THEY EVER WANT TO GO SHOPPING WITH ME?
"They never want to go shopping with me."
4. WHY DO THEY ONLY HAVE TWO EMOTIONS?
"I do not understand why they think there are only two emotions (happy and NOT happy) and only like, 12 colors. How?"
5. WHY DO THEY RANDOMLY SEND DICK PICS?
"I don't understand why guys just randomly send dick pics in the middle of a nonsexual conversation. Like thanks but I didn't ask for it, can we continue our conversation about Deadpool or are you just not subtle about changing the direction of the conversation…"
6. WHY DO THEY TOUCH THEIR JUNK SO MUCH?
"Why do you guys have to constantly touch your junk??? Scratching, moving, when you sleep…I never have the desire to mess with my vagina that much in a nonsexual way."
7. WHY DO THEY CHEAT SO MUCH?
"Not me personally, but my friends have dealt with guys who are in a relationship but are just compulsive cheaters. Like, why stay in a relationship when you act like you're single? And this also goes for the women who stay with these types of men…why?"
8. WHY DOES THEIR BODY HAIR NEVER STOP GROWING?
"Their tendency to get more hairy the older they get. You know, hair in places where it wasn't before. Backs, ears, etc. I feel right bad for them…"
9. RUNNING WITH BALLS?
"Is it…is it hard for you to run with balls?"
10. ITCHY BALLS?
"The general plight of having itchy balls—and especially when you're in public (mainly work) and you have to run to the bathroom to relieve it. According to my boyfriend, it's a very horrible situation. Wouldn't know. Can't imagine it being THAT unbearable. Is it, really?"
11. STICKY BALLS?
"'Sticky balls' is apparently a thing."
12. POOP-COVERED BALLS?
"I've seen a man's asshole in spatial relation to his balls. How do you poop without getting it on your balls? Do you have to stay completely still? Can't help but imagine a pendulum situation happening."
13. BLUE BALLS?
"Are blue balls really THAT bad? I mean, I was taught in sex-ed that blue balls were just a lie that evil men will use to persuade you to have nasty sex that you aren't ready for (Southern US public school). So does it actually hurt? What would you compare the pain to?"
14. JUST HAVING BALLS IN GENERAL?
"Basically just having balls in general, I mean apparently it is possible to accidentally sit on them and I just…eeegh. Also I think it'd be weird just having them dangling and feeling them tap against your thighs and stuff."
15. WHAT'S WITH ALL THE POOPING AND FARTING?
"Bodily functions….Growing up with an older brother, he would fart all the time, and poop more than me, my mom & my sister combined. And he would take 30-minute shits!!! I didn't even know that was possible. Now that I'm married, my husband poops what I would call a normal amount….But dear Lord, he farts enough to fly himself to the moon. They hardly ever smell, but I just don't understand how it's possible."
16. WHAT'S THE DEAL WITH THIS WHOLE 'PROSTATE' CONCEPT?
"I don't get this prostate concept. Are we supposed to touch it? Where is it?"
17. WHY DO THEY HAVE SUCH SHALLOW FRIENDSHIPS?
"Making deep friendships. I've seen it over and over. My male friends want deep friendships with other men, but at the same time don't want to 'air dirty laundry.' So they have all these acquaintances that they never have meaningful conversations with, and feel isolated and lonely. I think the way that this society teaches gender roles for both men and women really fucks us over."
18. ARE THEY TRYING TO BE SUCH OBVIOUS DOUCHES?
"When you stare at women, are you TRYING to be obvious about it? Or is it a kind of 'zone out'/automatic reaction kind of thing? I'm not talking about the accidental look, I'm talking about the talking with your buddies, then all of you guys turning around and smiling at her. Do you guys know that women are aware when this happens? And if so, why do you do this? I would think that guys don't want to seem so douchey/obvious."
19. WHY ARE THEY SUCH SLOBS?
"Do you really just not see the mess? Like when I say 'we need to clean the house this weekend' and you're like 'why, it's perfectly clean' but there's something sticky on the kitchen counter and dust bunnies in the corners and pee on the underside of the toilet seat—are you actually blind to those things or are you just trying to get out of cleaning??"
20. WHY DON'T THEY LISTEN?
"How come a lot of men have a hard time listening to someone vent? Anytime I need to vent, my husband gets frustrated because he wants to me to talk about a problem he can fix, or advise me on how to fix it. If there is no way of fixing it, then he doesn't see the point in talking about it. Obviously there are times that require venting (death, etc.) that don't fall into this, but do guys just not worry as much?"
21. WHY DON'T THEY SHOW EMOTIONS?
"I don't understand what it's like to not know what you're feeling and leave it at that. Why is that a thing? Is it because men are so discouraged from expressing emotions other than anger and happiness, even experiencing them is nigh impossible?"
22. WHICH WAY DOES IT HANG?
"How do you decide which pant leg to put your penis into?? Do you switch back and forth? It seems that I know very little about penises and their life choices."
23. WHY ARE THEIR HANDS ALWAYS DOWN THEIR PANTS?
"Why do you always have your hands down your pants? Is it the same as checking if your phone is still in your pocket?"
24. WHAT'S WITH ALL THE MURDER?
"Their propensity for murder."