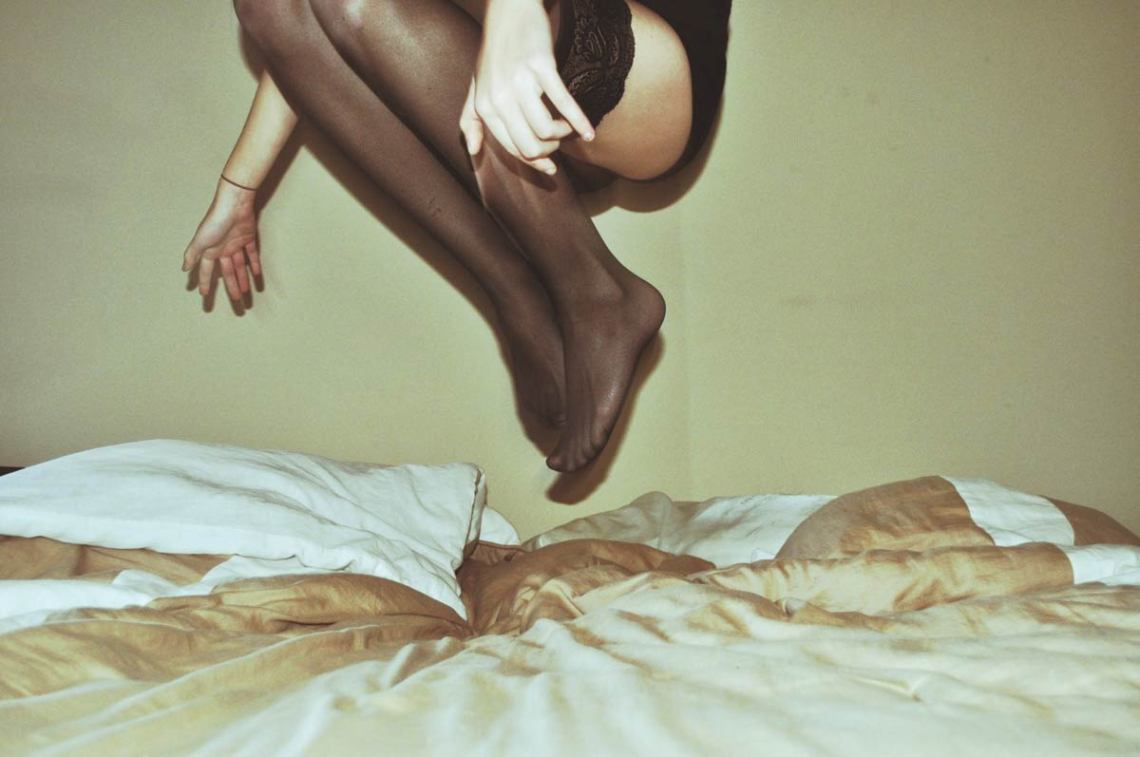 1. LIFE IS EASIER AS A MISTRESS
"Life is easier as a mistress. I don't have to worry that he's cheating on me, because I'm not his wife. He doesn't even call me his girlfriend. The only thing he's ever called me is his 'special lady friend.' In exchange for having sex with him once a week, I get a free apartment with all expenses paid."
—Alexa, 26
2. WHO'S BEING DEGRADED HERE?
"My friends know what I do, and that's why I don't have many friends. They think it's degrading—to both me and him. But who's being degraded here? I'm not the one who has to pay people to keep me company."
—Mara, 22
3. LONELIEST WOMAN ON EARTH
"I sometimes think I am the loneliest woman on Earth. But love and monogamy have never meant as much to me as money and comfort. I feel a little empty and guilty inside, but obviously not enough to stop. Get a real job? I'm too pretty to work. If it wasn't me doing it, it'd be someone else, so I might as well work my 'charms' while I still have some."
—Hannah, 29
4. SOME PEOPLE CALL ME A WHORE
"Some people call me a whore, then run off to their 70-hour-a-week jobs. Selling your time doesn't make you a whore? Selling your labor? Selling your dreams? The difference between me and a prostitute is that it's only one client, and I'm absolutely sure he won't give me STDs. How do I know this? Because he can't even get it up!"
—Stephanie, 22
5. YOU SCRATCH MY BACK, I'LL SUCK YOU OFF
"I look at this cynically like a capitalist—this is a business transaction. You scratch my back, I'll suck you off. Once I get past my gag reflex, it's pure profit."
—Amy Lou, 24
6. IT'S ABSOLUTE HELL!
"Oh, it's absolute hell! I watch TV and drink wine all day and sometimes look out from my fourteenth-story window at all the peasants rushing to and from work. The most work I do all day is putting on makeup and deciding what dress to wear for when he takes me out to dinner. Can you imagine anything more depressing?"
—Marisa, 30
7. THE MOST EXPENSIVE BEARD ON EARTH
"We never have sex because he's gay. But hardly anyone knows he's gay, so I'm his beard—the most expensive beard on Earth. He pays me to be his Arm Candy as we attend high-toned social events around the city. It's such an easy job, it's hilarious."
—Kristine, 28
8. HE MAKES ME FEEL LIKE A NATURAL WOMAN
"I have the pussy and he has the cock, so of course he pays for everything. That's nature's way. Being a concubine makes me feel, as Aretha Franklin would say, like a natural woman."
—Etta, 31
9. I COULD BRING HIM DOWN AT ANY MOMENT
"He's a powerful man but he's putty in my hands. I could bring him down at any moment, just like the woman who brought down Donald Sterling. And he knows that. So I get what I want. Needless to say, I'm not complaining."
—Erin, 28
10. MOST OF THE TIME I JUST LISTEN
"He's 43 years older than I am. Yeah, you heard me right. So I'm not there for sex. He pays me for companionship. Most of the time I just listen. I'm his oasis, his shelter from the storm. I feel sorry for him, but I'd never tell him that. I just nod patiently and wait for him to write the rent check."
—Heather, 21
11. I FEEL LIKE DONALD TRUMP'S WIFE
"Does anyone—even Donald Trump—think his much-younger wife is sexually attracted to him? LOLx1000! No, she's there for the money. Her pussy has a market value, and I'm sure that to snag Donald Trump, she's got some of that high-level, Park Avenue Pussy. I'm just using what God gave me, honey."
—Audrey, 29
12. I FEEL LIKE A LIAR
"He doesn't know I have a boyfriend, and he doesn't need to know. He also thinks I love him, and I don't. He thinks he makes me cum, but he doesn't. So I feel like a liar. Then again, graceful deception is nine-tenths of success."
—Josie, 25