This morning Ohio State students woke up to an unfortunate message chalked on one of the main sidewalk paths through our campus green space (The Oval).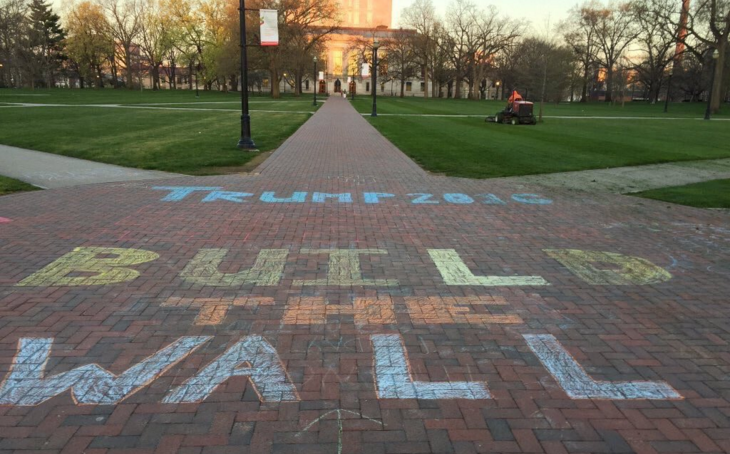 Students were pretty surprised to see this messaged — that was chalked in the dark of night — scrawled out on campus the day before OSU's biggest visitation day of the year.
https://twitter.com/chris_tpage/status/721028043909787648
But how people responded was absolutely incredible.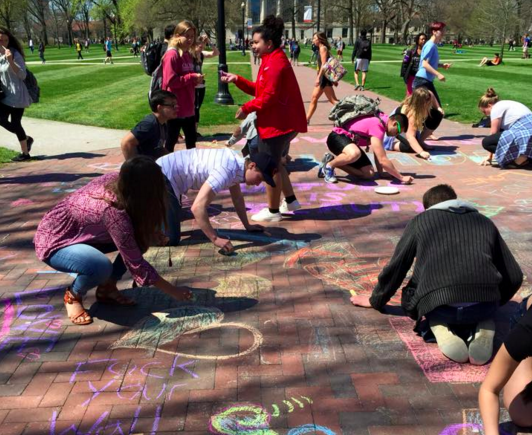 Students from all corners of campus and walks of life came together to chalk over the message with colorful pictures and phrases of love, acceptance, tolerance, and diversity.
#LoveTrumpsHateOSU pic.twitter.com/1emTp6qYjr

— United Project (@UnitedOSU) April 15, 2016
And some of the messages are really quite touching.
This one is awesome too: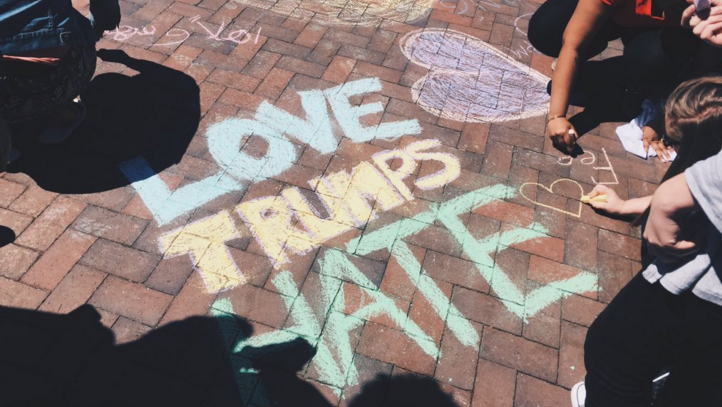 My fellow OSU students kept chalking message of love until the ugly "Build The Wall" message is barely even visible.
I talked to Hanna Detwiler, a friend who participated in the event and took many of these awesome pictures:
I saw a picture of the Trump drawing so I went to go check it out and a group of students were chalking positive messages all over it. Of course I had to join in! Free speech goes both ways.

You can say whatever you want, but people can reciprocate that as well. You can say something racist, but that doesn't mean people aren't allowed to retaliate in an equally peaceful way. You want to spread the hate, we'll spread the love, obviously you can see what's more popular.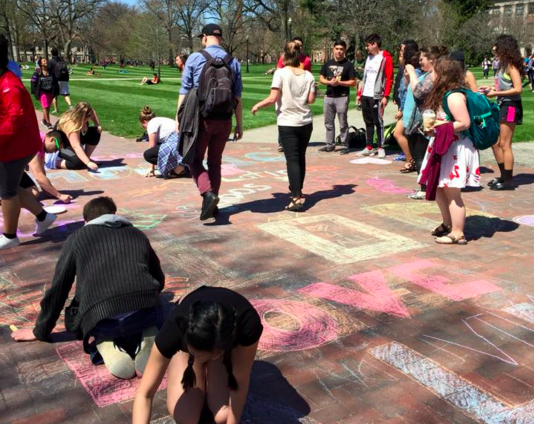 And maybe this is how things get better. Not by pretending hate doesn't exist, or yelling about hate at the top of our lungs — but by simply covering it up with love.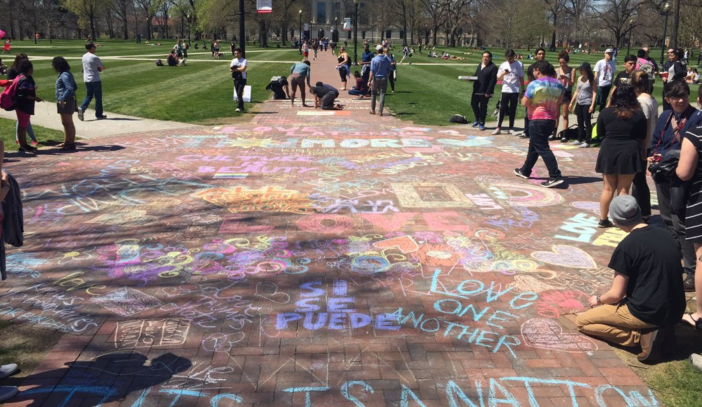 Love Trumps Hate. At OSU, and everywhere.