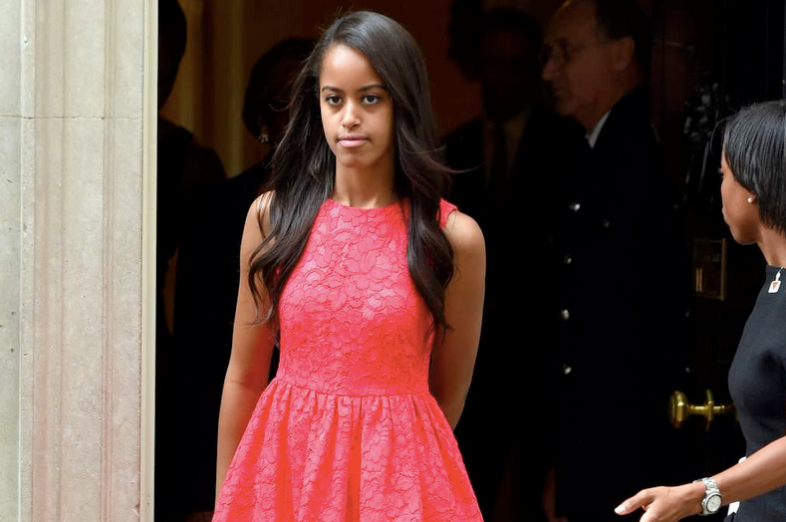 Brown University students seemed pretty okay about ratting out one of America's "first daughters" for allegedly playing beer pong and taking shots while she was there for her college visit. Multiple twitter users purport to have "partied" with Malia while she was visiting Brown University, and they have taken to social media to brag about the presidential company they had.
https://twitter.com/TaliaBrianna/status/653377637524611072
Some tweets have since been deleted (maybe in an attempt to coverup for Malia??) but were screenshotted before being lost to cyberspace: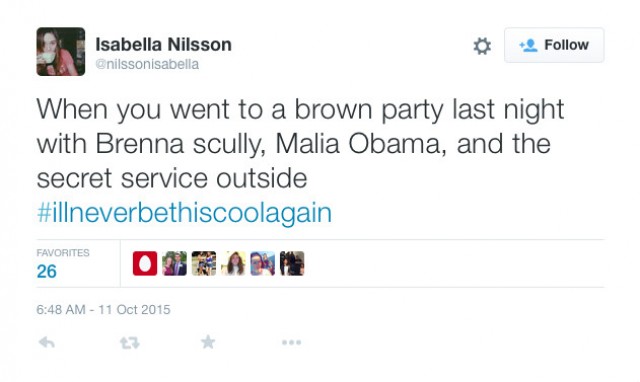 The Daily Caller also claims to have a snapchat of Malia at a party, but the photo hasn't been confirmed by any outside media: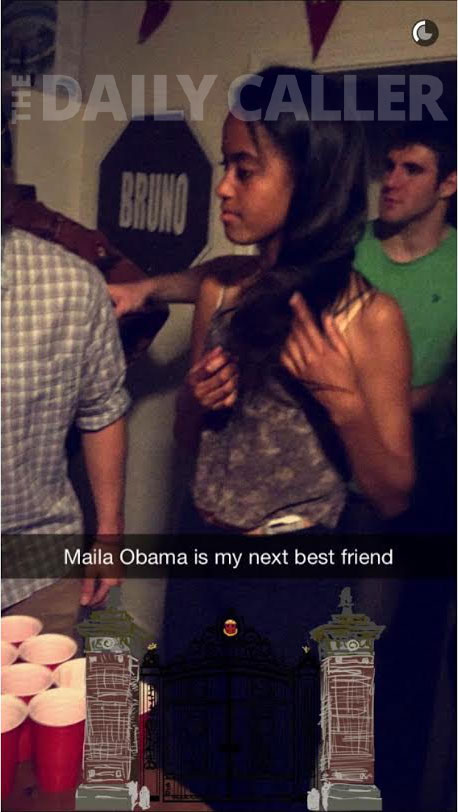 This might not have been the first time Malia has been "out on the town" either, as this tweet from September implies:
When you're at a party and secret services show up and everyone freaks out but it just ends up being Malia Obama

— jaret. (@ThebUrkeshires) September 7, 2015
Talia Brianna, one of the individuals who spent some time with Malia, told Thought Catalog that while Malia was checking out the night scene she "wasn't doing anything crazy":
Like Malia, I was at Brown last weekend as a prospective student. […] Unfortunately for Malia, the media is going berserk about her "partying." Like any other teenager touring a college, of course Malia checked out the night scene at Brown, but she was totally responsible and wasn't doing anything crazy. Most of the time I spent around her, she was just having a good time meeting new people and getting a good feel of the school.

Whatever happens, I hope people realize that even thought she is the President's daughter (and trust me, this seemed like a huge deal for me at first), she's really just a cool, normal teenager. I had a great time with her last weekend, and I hope all the media buzz doesn't get in the way of her decision about where to attend college next fall.
Good luck navigating the "college lyfe," Malia! If you manage to figure it out, please come back and tell the rest of us how to do it!