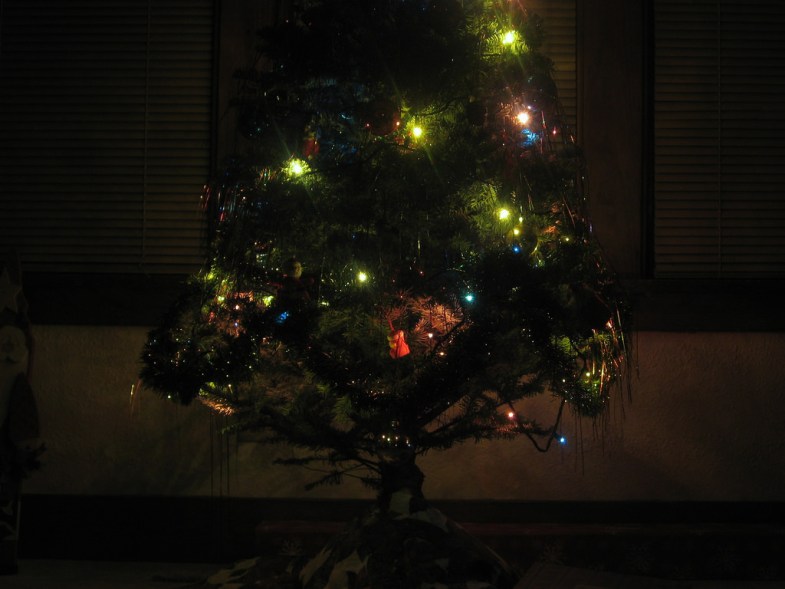 I didn't know it at the time, but 2015 would be the last year I carried out one of my most-cherished childhood traditions. Submerging myself down into my grandparents' basement and feeling that icy chill which hid down in the darkened pit of a room hit me as soon as I made my way onto the first rickety, wooden step seemed to serve as my yearly reminder that it was officially Christmas season.
December 23rd was always the day when I would make the frigid trek down to the basement to retrieve the box of tissue paper-wrapped Christmas ornaments softly tucked into a clear, plastic bin in the corner of the room next to a healthy stack of decomposing magazines. The 23rd was the first night of my family's yearly three-day Christmas celebration at my grandma and grandpa's four-bedroom farmhouse up in rural northern Vermont. My less-than-nuclear family of my 15-year-old semi-goth, semi-punk self, my mom and my step-dad made the six-hour drive up from Long Island, stopped just across the Vermont border to pick up our Christmas tree and itched at the pine needles off of us for the last 30 minutes of the drive to the house.
2015 was the first (and ultimately) last year we would have our yearly holiday retreat with the family. Like so many celebrities we mourned on Facebook, both Gram and Gran (that's what I called them) passed away in 2015. Just two months apart. It was like something out of The Notebook.
The absence of Gram and Gran left a hollow feeling in their spacious farm house on the edge of a town which could barely be classified as a town anymore. I couldn't smell Gram's yearly Christmas Eve prime rib roast radiating from the kitchen and into every inch of the house, or the sound of Gran yelling at the quarterback of some podunk college football team like Central Michigan or something as he and my step-dad watched some sort of "bowl game" I didn't understand.