1. He's a Virgo. Born on September 21, 1947, King's astrological sign is a Virgo. This means he is down-to-earth, loyal, irritable, has a natural thirst for knowledge, and is a perfectionist who likes to finish what he starts.
2. Stephen King is the one living author with the most film adaptations of his work. According to Literary Hub, there are 34 film adaptations of his work, putting him above any other author when it comes to the number of stories that became films.
3. He has a weird superstition about the number 13. According to shortlist.com, King has admitted to taking the last two steps in his home as one, to make it like the staircase only has 12 steps, rather than the actual 13.
4. His middle name is Edwin, the same as his father's.
5. His father walked out when he was 2-years old. According to an interview with Rolling Stone, King never really cared to meet his father or hear his side of the story, before he passed away in 1980. He was too busy focusing on carving out his writing career and taking care of his own family to worry about finding or reaching out to his biological father.
https://www.instagram.com/p/BY_S4lRgguT/?taken-by=stephenking
6. Stephen King found inspiration to be a writer through H.P. Lovcraft's collection of short stories that he found while going through old storage with his brother in the attic. When he read his father's copy of The Lurker In The Shadows, he claimed to have found home.
7. Ray Bradbury has had a strong influence on King. He even stated once that, "Without Ray Bradbury, there is no Stephen King".
8. King witnessed one of his friends being hit by a train when he was a kid but blacked out the experience. His family said that he came home speechless, and in shock after hanging out with the kid one day. They then learned of the kid's death and put two and two together. It is believed that this tragic experience inspired some of King's darker pieces, such as The Body, which turned in to the 1986 motion picture of Stand By Me.
9. In grade school, he used to sell short stories that he wrote, inspired by movies and TV shows he would watch. When the teachers discovered what he was up to, they made him return the profits.
10. He sold his first official story in 1968 to Robert A. W. Lowndes when he was 21 years old, and a junior in college.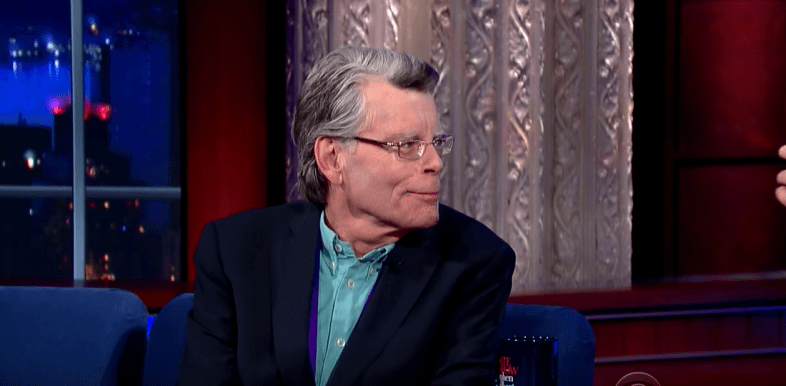 11. He met his wife in a library. He met his wife, Tabitha Spruce, at the University of Maine's Folger library, where they were both students.
12. When he asked his wife Tabitha to marry him, she originally told him she needed to think about it overnight. The next morning, she said yes, according to an interview with Rolling Stone. They were married in 1971, the year after King Graduated with a Bachelor of Arts in English.
13. In the early 1970s, King developed a drinking problem, that continued for nearly a decade. His mother passed away in 1974, to uterine cancer, and he has admitted he was drunk while delivering the eulogy at his mother's funeral. Though, can you blame him?
14. He had originally thrown his first copy of Carrie in the trash, but his wife fished it out and encouraged him to finish it. It became his first novel in publication in 1973, earning him over $400,000.
15. He spent some time teaching English Creative Writing at the University of Maine in the late 70s, early 80s.
https://www.instagram.com/p/vRIGtplkAX/?taken-by=stephenking
16. King can barely remember writing Cujo because he was so heavy in to alcohol and drugs at the time. King talks about his addiction problems in his book, On Writing, and states that his family and friends staged an intervention shortly after the Cujo's publication.
17. The first novel King wrote after becoming sober was Needful Things.
18. King was hit by a van while crossing the street in 1999, suffered serious injuries, and the driver committed suicide the following year. On June 19, 1999, King was hit by a van while walking down the street. He talks about the accident in his book, On Writing, which he was working on when the accident occurred. The driver, Bryan Edwin Smith, was distracted by his own dog roaming around inside of the vehicle. King sustained injuries of a collapsed lung, multiple fractures to his right leg, injuries to his ribs, scalp laceration, and a broken hip. He was hospitalized for three weeks, and doctors considered amputating his leg because the injuries were so bad. The driver responsible for King's injuries was found dead in his own bed in September of 2000, from possible suicide of an overdose of several prescribed drugs in his system. Bryan Smith was only 43 years old at the time of his passing.
19. King bought the van that hit him to prevent it from being sold on Ebay. According to Chicago Tribune, King's lawyer and two other men purchased the van that hit King for $1,500 from Bryan Edwin Smith, and had it destroyed.
20. He wrote Riding the Bullet during his recovery from the car accident that occurred in 1999. In the introduction to Everything's Eventual, he describes it as his writing "taking him away from the worst of the pain; It was and continues to be the best painkiller in his limited Arsenal."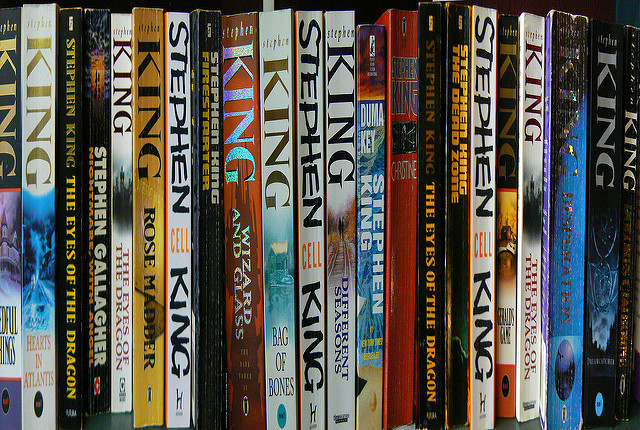 21. King wrote his first draft of Dreamcatcher by hand, with pen on paper.
22. He was one of the first authors to explore e-publishing. First with his story, The Plant, in 2000, then with his story Riding the Bullet later that same year. According to the author notes in Everything's Eventual, King was intrigued by the reaction that another author's essay received for having only been published in cyberspace rather than in a physical format. So, King decided to try testing the waters with his own story, Riding the Bullet, by only releasing it on the internet instead of in print. He made publishing history. His story received several hundred thousand downloads in the electronic marketplace.
23. E-publishing brought him to a whole new level of fame. Before he published Riding the Bullet as only ebook format, he would get occasional people coming up to him at the airport or in public asking for autographs. After he got the e-book published, he started to be mobbed in public. People recognized him. In the author notes of Everything's Eventual, he recalls that at the time, his publicity was increased to the point where he would sometimes be on three talk shows a day. He even made it on the cover of Time Magazine. However, King was disappointed in the long run because people cared more about how his story was doing in the marketplace, than they did about the actual story itself. While e-publishing increased the audience he was able to reach, it seemed to have decreased the value that people took from the actual story, assuming even half of the people who downloaded the e-book actually read it.
24. He has written under several different pen names. He has written 7 stories under the name of Richard Bachman. The name was inspired by Bachman-Turner Overdrive, a rock band he was a fan of. He wanted to see if his stories would hold their own. Would his roses (his stories) by another name still smell as sweet? They did. Bachman's books were very successful. His pen name was exposed by a Washington D.C. bookstore clerk who was a fan of Stephen King and Richard Bachman, and he insisted that their writing styles overlapped too much for them not to be the same person. He was correct. King dedicated The Dark Half, a story about a pen name turning on a writer, to the "deceased" Richard Bachman.
25. King also used the pen name of Beryl Evans to write Charlie and the choo-choo: From the World of the Dark Tower. King also used the name John Swithen, after a character from his own novel, Carrie, to write The Fifth Quarter.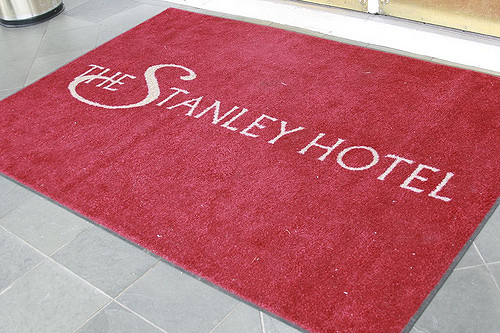 26. Writing Rage is one of his biggest regrets of his career. Rage was one of the most well-known stories written under the pen name of Richard Bachman, first published in 1977. According to The Business Insider, the novel has been suspected to have inspired several school shootings throughout the 80s and 90s, because of the similarities between the novel's plot and actual events that took place after the book's publication. Copies of the novel were even found in some of the suspects' possessions, or witnesses have recalled that the suspect had just recently read the book before committing their crimes. King had once stated that writing the book was one of his biggest regrets of his career, because of the tragedies that followed its publication. By request of King, the book is no longer in print.
27. He used a deck of cards to figure out the order in which to tell his stories. He determined the order by which he wanted to place his 14 short stories in the Everything's Eventual collection by assigning them a spade or joker card, then he shuffled them and laid them out. The order by which the cards laid themselves out became the order in which his stories were presented in the book.
28. King is known for his cameos in the film adaptations of his work. He played Jordy Verrill in the episode of Creepshow that he wrote, titled "The Lonesome Death of Jordy Verrill". He also played the minister in Storm of The Century, Teddy Weiszack in The stand, a band member in The Shining, Tom Holby in Langoliers, and a cemetery caretaker in Sleepwalkers.
29. He directed Maximum Overdrive. He also appeared in a cameo as a man using a malfunctioning ATM.
30. His favorite book-to-film adaptation is Stand by Me. In an interview with Rolling Stone from Halloween of 2014, King states, "When the movie was over, I hugged Rob Reiner because I was moved to tears, because it was so autobiographical."
[youtube https://www.youtube.com/watch?v=oYTfYsODWQo%5D
31. He believes Lisey's Story to be his best book, according to an interview with Rolling Stone on Halloween, 2014
32. Some of his favorite books include : The Golden Autopsy, Adventures of Huckleberry Finn, The Satanic Verses, McTeague, Lord of the Flies, Bleak House, 1984, The Raj Quartet, Light In August, and Blood Meridian.
33. He's a Red Sox fanatic. In the early 2000s, he hung his Red Sox baseball cap on the computer at which he wrote, and references it in the author notes of Everything's Eventual. He frequently attends their home and away games and references the team in his stories. One story in particular, The Girl Who Loved Tom Gordon, revolves around a young girl's obsession with the team's former pitcher, and how she imagines his presence with her, as a coping mechanism, while she is lost in the woods. Also, in the film, Opening Pitch (2005), King tosses out the first pitch in the scene of the Sox's opening day game.
34. King and the Ramones are fans of each other, often referencing each other in their own work. King references their songs in Pet Cemetery, as well as The Dark Tower books. The Ramones reference King in their song It's not my place (in the 9 to 5 world). Dee Dee Ramone also wrote the song Pet Semetery in King's basement after being given a copy of the novel.
35. King is a fan of hard rock and heavy metal. AC/DC, Anthrax, Judas Priest, Metallica and Blue Oyster Cult are among his favorite bands, whom he often makes references to in his writing.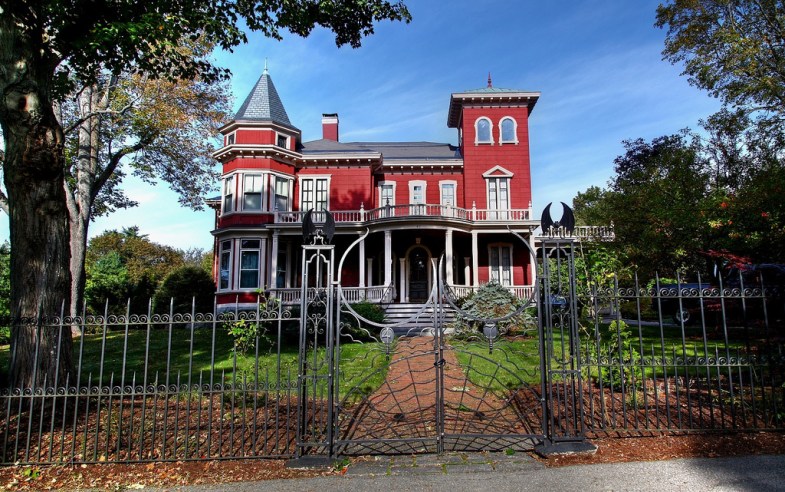 36. He collaborated with Michael Jackson. King and Michael Jackson worked together in 1996 to create the 40-minute musical video, Ghosts.
37. He plays guitar. He played guitar for the Rock band Rock Bottom Remainders, many of whose members are also authors.
38. King wrote a musical with John Mellencamp. Ghost Brothers of Darkland County (2012).
39. As of 2002, Stephen King and his wife owned two radio stations. WZON-AM (sports radio), and WKIT-FM (Classic rock). In an effort to draw in more listeners, he attempted to write a radio play, inspired by the success of Orson Wells' War of the Worlds, but it never made it on air. According to the introduction of Everything's Eventual, he felt that everything he came up with wasn't good enough. He felt that it was all boring and would have cheated the listener.
40. King and his wife have their own charity foundation, named after themselves, giving over 2.8 million dollars in grants per year, according to The Grantsmanship Center. Their foundation donated $70,000 in 2011 to help heat homes of families in need in Bangor, Maine.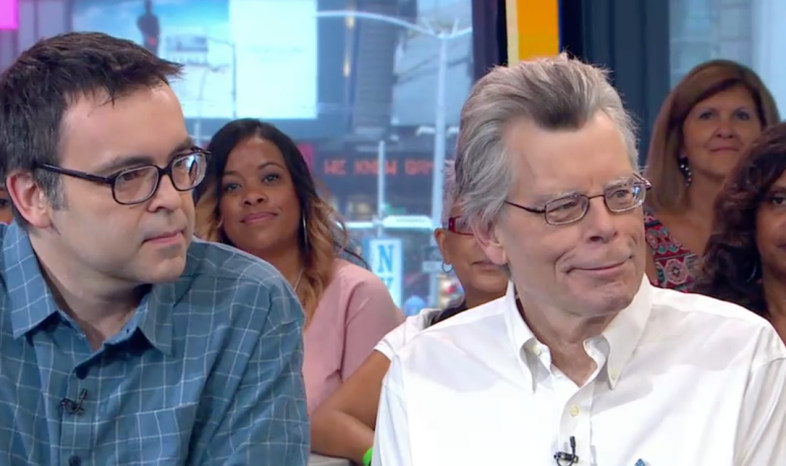 41. Stephen and Tabitha King have 3 grown children together. Both of their sons are published authors, and their daughter is a Unitarian Universalist Church minister.
42. King's official website states that he is a supporter of the Democratic party.
43. King Published an article in The Daily Beast supporting a tax increase for wealthy Americans on April 30, 2012. He states that it is a "Practical necessity".
44. King released an essay, Guns, on Kindle in which he supports a ban on automatic and semi-automatic weapons, in January of 2013.
45. King does NOT support Trump. King referred to Trump as "a thin-skinned racist with the temperament of a 3-year-old" on Twitter, on June 5th,2016.
Congrats, Republicans! You're about to nominate a thin-skinned racist with the temperament of a 3-year-old.

— Stephen King (@StephenKing) June 5, 2016
46. Trump blocked Stephen King on Twitter in 2017. King responded by posting a tweet banning Trump from seeing IT or Mr. Mercedes when it hit theatres, and telling Trump to "Go float" himself.
Donald Trump blocked me on Twitter. I am hereby blocking him from seeing IT or MR. MERCEDES. No clowns for you, Donald. Go float yourself.

— Stephen King (@StephenKing) August 25, 2017
47. He describes his relationship between himself, his stories, and his constant readers as a date on which he feels obligated to keep things fresh and interesting. "We should have fun. We should dance," he says, in the introduction of his Everything's Eventual collection.
48. He describes writing as being less like riding a bike, and more like working out at the gym: Use it or lose it.
49. King says that one should read and write 4 to 6 hours a day and has set his own personal quota of writing at least 2,000 words a day.
https://www.instagram.com/p/BfO6SGMlHGT/?taken-by=stephenking
50. When asked why he writes scary stories, he often responds with, "Why do you assume I have a choice?"