Pope Francis gave President Trump an olive tree sculpture meant to symbolize peace. But here's the best part: Pope Francis also gave Trump a signed copy of his 2015 letter on climate change in which he urged the world to act.
Pope Francis & President Trump have an intense history. In February 2016, Pope Francis expressed his disdain for then-candidate Trump's immigration policies.
"A person who thinks only about building walls, wherever they may be, and not building bridges, is not Christian. This is not the gospel," the Pope said.
Immigration isn't the only topic the two disagree on – in a 2012 tweet, Trump shared his opinion that global warming is a hoax.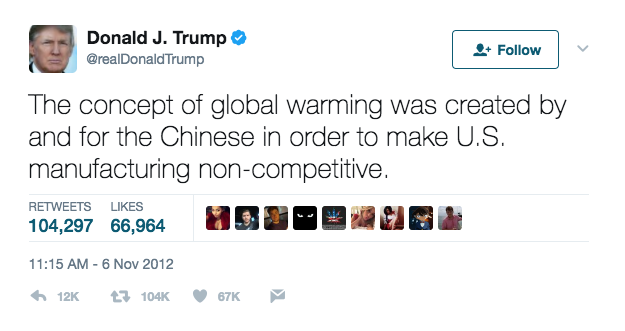 He also appointed Scott Pruitt to serve as head of the EPA. On climate change, Pruitt said that the debate is "far from settled". In contrast, Pope Francis readily accepts the science of climate change and urges world leaders to take the same stand.
Basically, Pope Francis just delivered some A+ shade. Here's hoping that Trump takes the time to read the letter Pope Francis gifted him. The environment is counting on it.