When you're an Asian on Tinder…
1. Sometimes guys can be cute…
2. But still, most just want to fuck…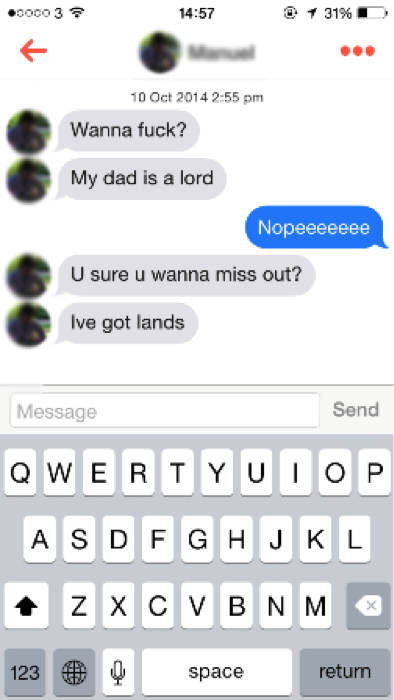 3. And then there's the smooth fuckboy…
who makes you laugh but you still have to nope.
4. While the rest is either rude…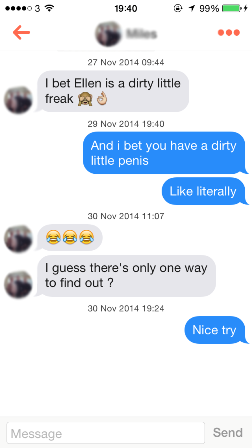 that you have to be rude back to.
5. Or flaky as hell…
but like, no surprise, so you're chill.
6. Some are aggressive and spontaneous…
7. And some are very direct…
You don't know what's going on.
8. Some aren't happy that there's no second date…
…so he goes on reading your blog and sends you an essay.
It has 4 main points and basically TL,DR. I mean, literally it was too long, I never read it.
9. Or if you don't reply quickly, they turn bitter real fast.
10. And of course Tinder wouldn't be Tinder without the fuck face racists.
11. Finally, you also have matches with other Asians, but it's like, very rare.
So rare that I don't even have a screenshot.