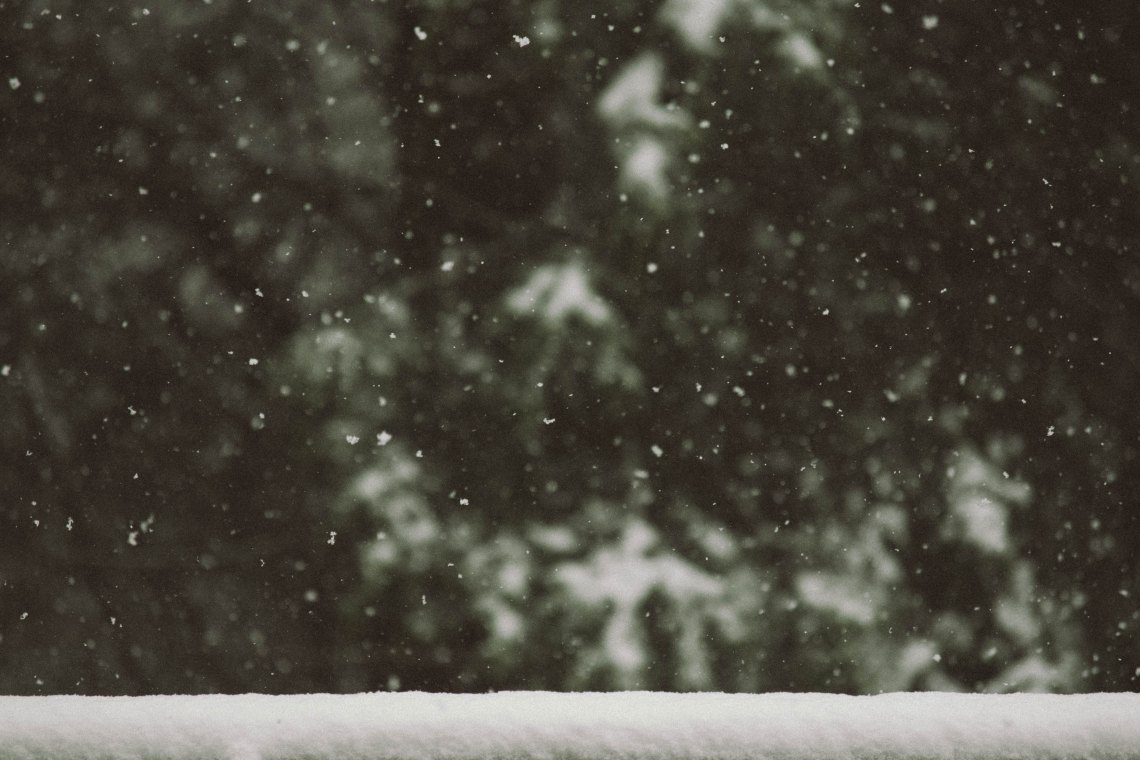 The first Christmas without your mom will be hard because she was the one who made it so special year after year. She was the one who baked cookies for you and your friends. She was the one who called you downstairs because the Santa Clause 3 was playing on ABC Family again. She was the one who took the holidays to a whole new level. She was the one who wanted the whole family to be together. She was the one who solidified your family's traditions. This year, without her, you start to wonder what traditions you even have left.
The first Christmas without your mom will be painful because there will not be one holiday themed event you attend, that doesn't remind you she isn't here to share it with. You'll wish she was here to watch your favorite movies with, to bake with, to shop for, and to show off your ugly Christmas sweater.
This first Christmas without her is hard.
Every time I walk into a mall, I'm hit with the sudden realization that the items lining the shelves are ones I can't buy because I have no one around to buy them for. I have my tree sitting in the corner of my living room hardly decorated because I've been too emotionally unavailable to be bothered with getting the box of ornaments from the basement. And that's okay. It's okay I send out Christmas cards without feeling the joy and happiness that most people feel this time of year.
I'm accepting that my father's house won't be decorated and I'm still too fragile to take my mother's Santa Claus collection from the attic for my own personal use. Christmas, this year, isn't about what's going to be under the tree and the fact that I've yet to get into the holiday spirit is just where I am this year. Christmas, from here on out, is not going to be the same but I have hope that it won't always be like this.
The first Christmas season without your mom will suck, but it doesn't mean you shouldn't try and continue the traditions that once made you happy.
It's okay to both smile and cry while watching her favorite Christmas movie (in my mom's case, Elf). It's okay to both laugh and feel guilty over spending time with those you love. It's okay to decorate half-ass, like me. It's okay to not decorate at all. It's okay to allow yourself this season to feel all the emotions this time of year brings. One thing I've learned this holiday season so far, is how often I relate to nearly every Christmas song that plays on the radio. Christmas is hard for so many of us. It's easy to reminisce about the good old days, and it's normal to wish that your loved one was still here.
The first Christmas without your mom will be hard on your entire family, but I promise you will get through it. There is some light at the end of this darkened tunnel, and you have to do what's right for you by your own standards. Christmas will always be here. There will be twinkling lights and eggnog and Santa Claus driving down your street on a fire engine next year, just as it right now. Next year there will still be some trending toy to buy, cookies to eat, and carols blaring on the radio. Next year, there will still be friends, and ugly sweaters, and naughty Santa exchanges. Next year, there will still be love and maybe then, the love you carry for the memories you shared together will make the holiday spirit merry and bright.
Don't be so hard on yourself this year if you miss a loved one too much to celebrate. The good thing about Christmas is that is comes around the same time each year.