Cute couple Jodie Duncan and Kieron Cameron were planning on staying in and spending a quiet night together, as Jodie was feeling under the weather. During the day, however, Keiron went to a raging party and got pretty freaking drunk.
Under the influence, Keiron was worried that his girlfriend would be mad at him being super wasted after they made plans to spend time together that night. So he tried to reach out and talk to her, in like *every* possible way.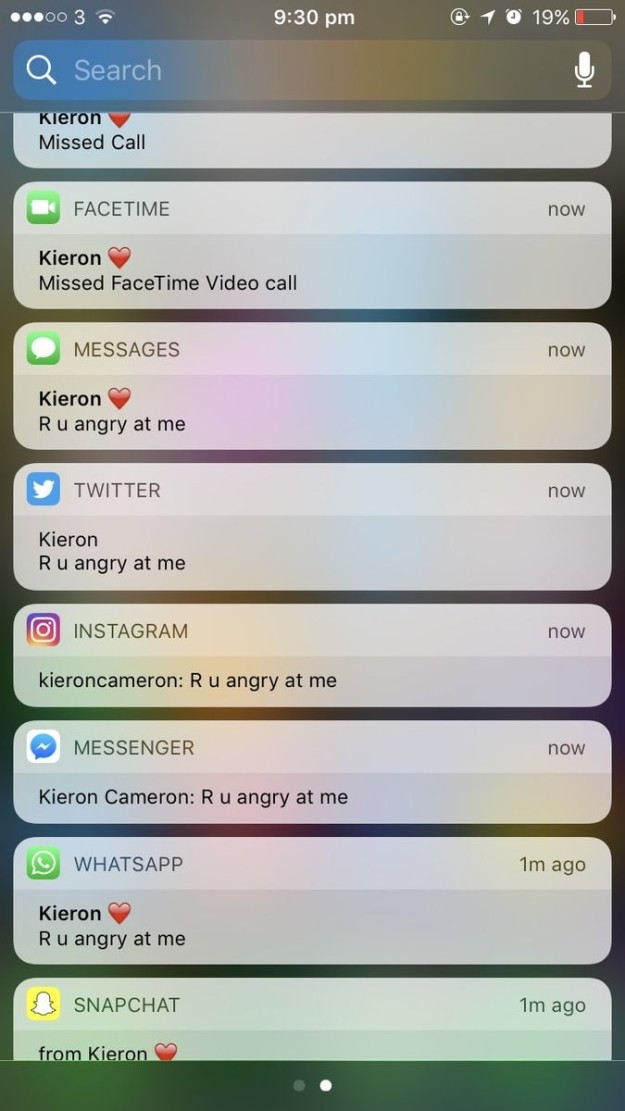 On my count, he tried to Facetime her, texted her, sent a Twitter DM, sent a Facebook message, zipped a Whatsapp messages, and a Snapchat.
That wasn't all either, he also sent her a gift voucher with the same "R u angry at me" message.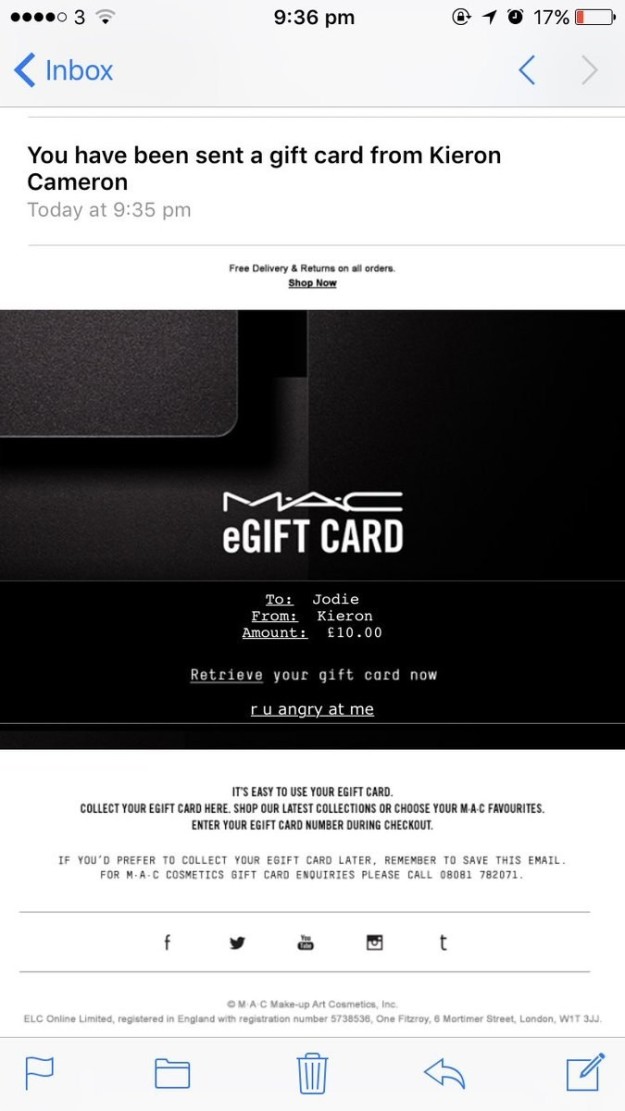 He definitely felt bad.
According to Jodie, however, he had no reason to! She wasn't mad at all, and was actually super surprised he went to all that effort to contact her:
"Didn't expect to go downstairs for a drink to come back to a message on every app we both have and especially a gift voucher with the message 'R u angry at me,'" Duncan told BuzzFeed News. "But I wasn't angry in the slightest, was just shaking my head at him." (Source)
Jodie posted the whole thing on Twitter, because she knew her friends would get a big laugh out of the whole thing.
https://twitter.com/_jodieduncan/status/807700815758692352
What she didn't realize is that thousands of people would get a laugh out of it too!
A little bit later she updated people, showing them how Keiron had *seriously* tried his best to sober up for her: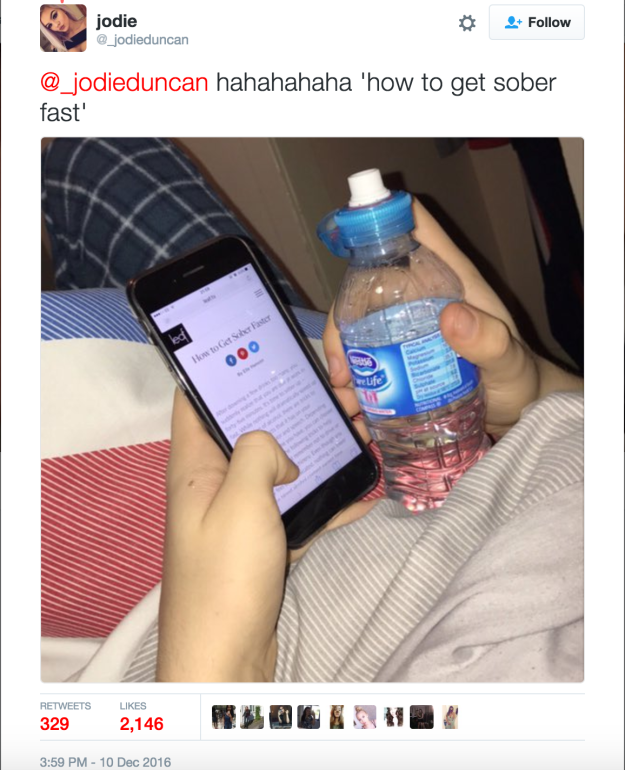 You certainly can't say that this guy doesn't care about his girlfriend, even if the whole thing is a ~little~ over the top!