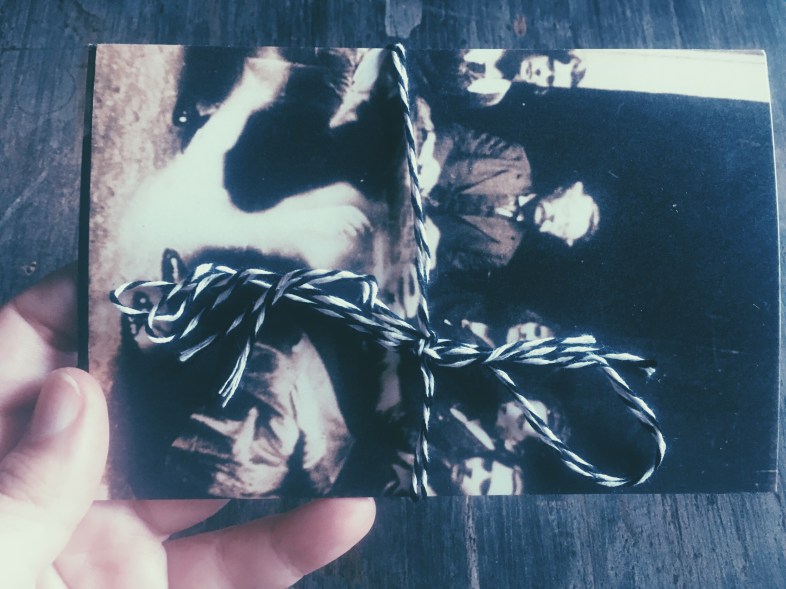 I've long been a fan of the website The Lineup because I'm obsessed with true crime. There's something about laying in bed in a lazy afternoon and scrolling through story after story about murderous men and the women who were unlucky enough to get caught in their way that fascinates me. I can't stop reading about these women even as it overshadows an otherwise well lit afternoon and makes every shadow seem sinister — even as these stories occasionally cause me sleep with the lights on.
I like that the world of the site is a world for people like me who are drawn to the macabre. I like occupying the same territory as other horror fans, even if the space we take up is digital and the way we overlap is more like ghosts haunting the same building than a gathering of people who you can reach out and touch. It's fitting that way.
When I found out I could get a box of creepy treats sent to me every other month from The Lineup, I knew I wanted it — the kind of gruesome delivery only a true horror fan could appreciate. When I came home from work on Tuesday, my Creepy Crate was waiting for me:
I was not disappointed as I sorted through my box and found a little treasure trove of things made especially for horror fans. Here's what I found in this month's box:
A travel mug with a creepy clown on it that said "Have a killer day!" (true story, the clown is inspired by the paintings of John Wayne Gacy)
An "All my friends are creepy" t-shirt that looks truly disturbing (in the best way)
A "witches brew" bag of coffee grounds
pen shaped like a femur (!!)
A true crime book
A subscription to a horror movie streaming service (Screambox)
A collection of pins featuring female killers
A collection of creepy vintage looking postcards
I can't imagine any horror fan not being pumped with the box's contents and it felt like a good value for the price ($29.99 + s/h), I found myself wishing a birthday or holiday was approaching so I could show some love to my long distance best friend who I knew would die for the travel mug alone. (Can't wait for Christmas this year!)
Since I know my friends and readers in the Creepy Catalog community would love Creepy Crate I also got a promo code (CREEPYCATALOG) that will get you all $5 off when you subscribe. A brand-new Creepy Crate is released every other month. If you order by the 8th, you'll get your first crate the same month you subscribe (check out the order page for details on shipment dates). If you're curious about what else you'll find, watch one of the unboxing videos here or here.
The last day to sign up for July's Creepy Crate is Saturday, July 8th. Subscribe today and receive your first Creepy Crate by the end of July! Don't forget to use our promo code (CREEPYCATALOG) if you sign up, and share your discoveries with us @CreepyCatalog using the #creepycrate hashtag.