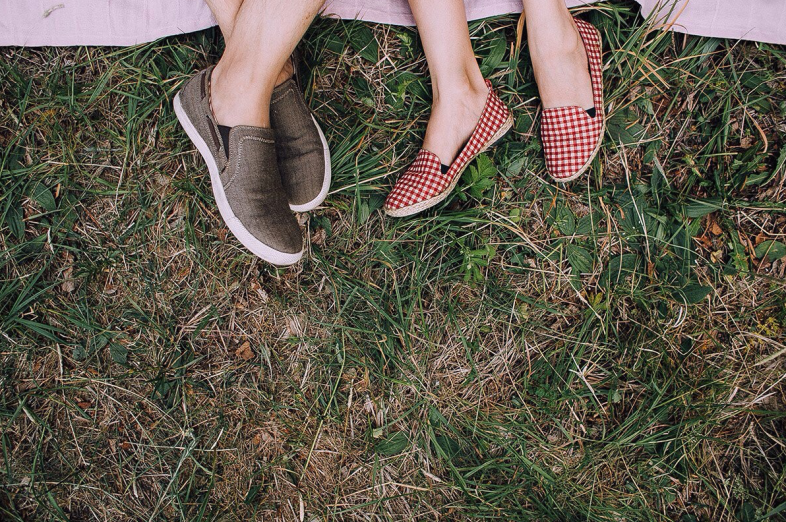 1. First and foremost, purchase the perfect fall boyfriend sweater
It is the holiest of seasons, and you need to dress accordingly. For a woman who loves fall, seeing a man in a beautiful sweater is basically porn. Exhibit A, this beautiful stranger: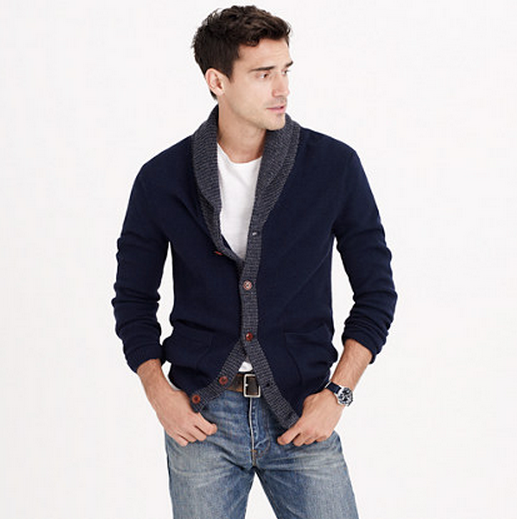 Your girlfriend is going to want to be out and about enjoying the crisp fall weather and stepping on crunchy leaves. You need to procure a sweater that is the perfect couple selfie material.
2. Plan an apple picking date
This is a cheap, unique date that gets the two of you outdoors and enjoying a healthy snack together. You can find some new apple-inspired recipes for the bag of honeycrisps you'll purchase, or do what I do and just enjoy baking an apple for desert a few times a week all season (slice an apple, add a tbsp of butter, sprinkle with cinnamon and brown sugar and bake until it's your desired texture). Getting out and apple picking is something you'll look back on for the rest of the year, plan it. Bonus: there's usually hard cider involved at the end.
3. Prepare for cozy drinks
It's the perfect weather to enjoy coffee and tea. Surprise her with a cute new mug and a box of red tea (like Good Earth's Sweet and Spicy). Or if she's really into chai or pumpkin spice, make sure to indulge that craving. Make time to sit outside and sip while the weather is still warm.
4. Plan to watch all '13 Days of Halloween'
Every year ABC Family celebrates Halloween by airing 13 days in a row of scary or Halloween-themed movies. Grab a few pumpkins and spend one of the nights indulging in some great TV and carving Jack-O-Lanterns.
5. Better yet, screen a scary movie in your backyard
You can rent a projector from a public library for a small fee. Grab a sheet and hang it somewhere, and project your favorite scary movie onto it. Being outside in the dark makes any movie much, much scarier. Bring some blankets and pillows and curl up to each other for protection.
6. Pumpkin flavor everything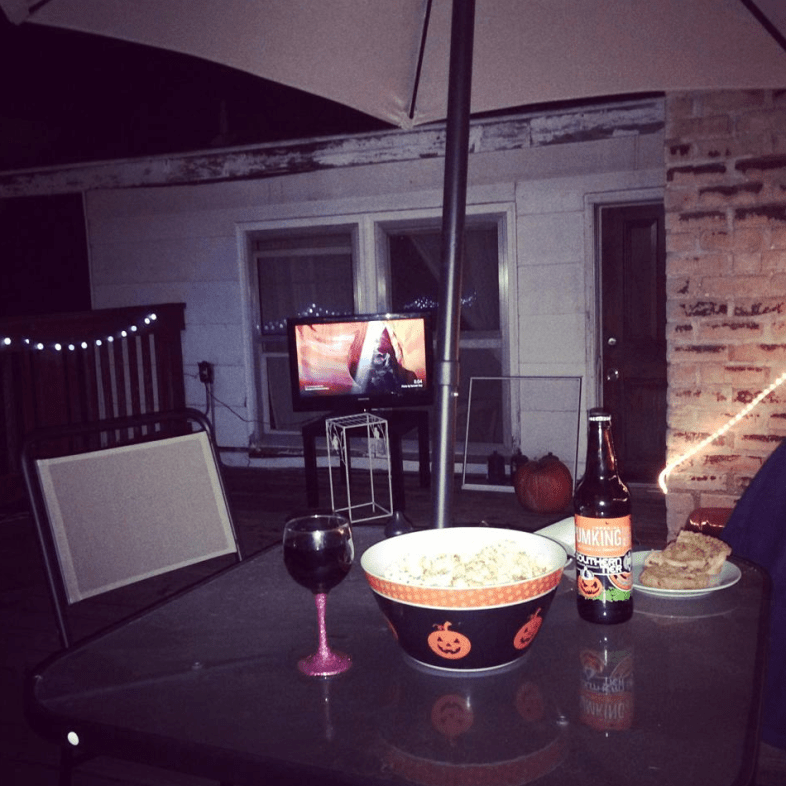 It's like eating candy canes at Christmastime — celebrating seasonal flavor just gets you in the mood. Pumpkin beer, pumpkin pie, pumpkin popcorn — any food you like comes in pumpkin flavor come fall, try it all, together.
7. Find a hayride
There are tons and tons of free activities your community (or neighboring communities) will put on in the fall. Look at your local newspaper calendar to see what's going on. Summer can get very hectic, but things slow down in the fall so it's the perfect time of year to find a few events that are going on and try something new. Go on a hayride, explore a historic building, find a neighborhood celebration you've never heard of before. Better yet, scope this out at the beginning of the season and make a "fall bucket list" you'll spend the next few months anticipating completing.