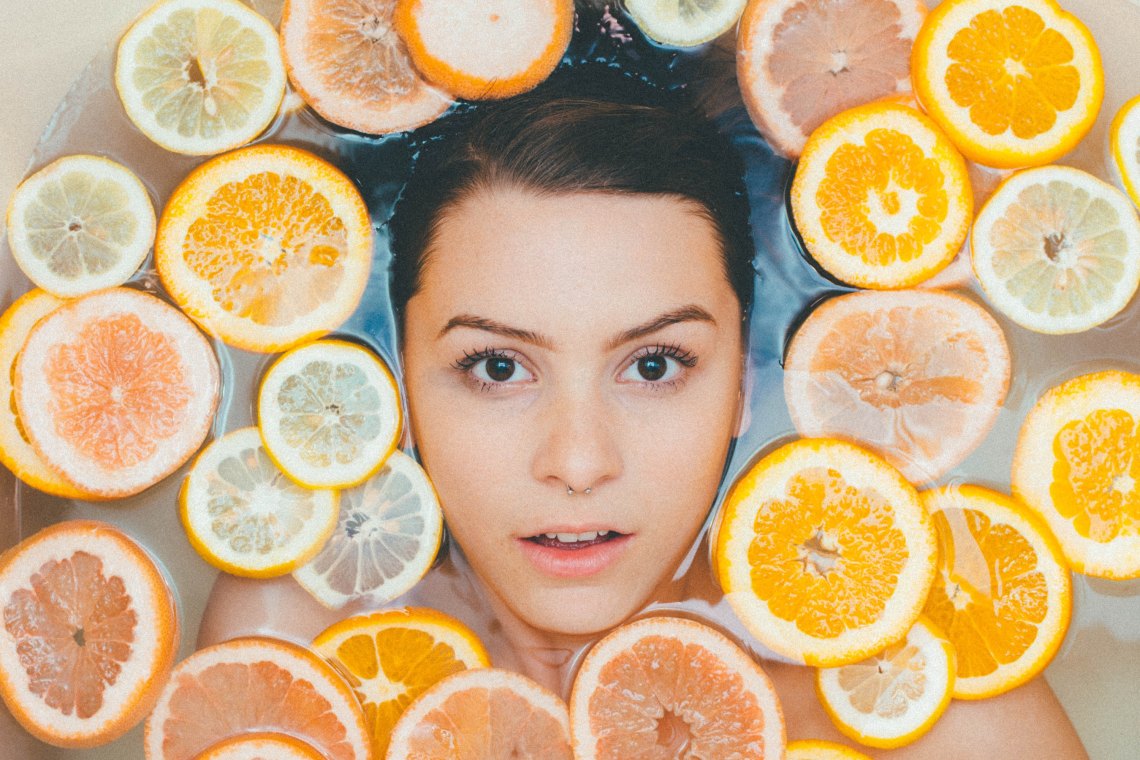 Found on Ask Reddit
1. switching to Salon quality shampoo
I splurged and bought "salon quality" shampoo and conditioner. I always thought it was a gimmick; why pay 30 dollars when I can get the same stuff for 99 cents? 30 dollar bottles of shampoo or conditioner last me a whole year and my hair is so healthy and pretty now!
— not_meat
---
2. microfiber cleansing cloths
I stopped using face wash in July. I started using microfiber cleansing cloths. GAME CHANGER. I rarely have to even use eye makeup remover because the cloths remove every speck of dirt, foundation, oil and mascara. Amazing. I buy Erase Your Face from Bed Bath and Beyond. My skin has never looked better. It's acne prone even after 2 rounds of Accutane.
---
3. men's razors
Not sure if this counts, but use men's razors to shave your legs instead of the ones for women. Better shave, quality, and cheaper price.
---
4. Putting mousse in your hair overnight
Mousse the roots of my hair and put it up in a clippy overnight. Instant volume.
---
5. lipstick (even without other makeup)
Lipstick, it gives the illusion of dressing up without all the effort.
---
6. Switching primers
I started using the smashbox pore-blurring primer and it has made my foundation look so much smoother and last a lot longer!
---
7. Dying your eyebrows
Dying my eyebrows. I have blonde eyebrows and have been coloring them with brow mascara for years. Bought a box of Just For Men moustache and beard dye. They look great. I can go bare-faced without looking like an alien.
---
8. cutting down on wearing makeup
Not wearing makeup everyday. I used to be pretty self conscious and hid behind makeup. The irony is that my skin looks better and healthier today than it did ten years ago.
---
9. Sticking to the same skin care products
Legitimately having a regular face washing routine and sticking with a single brand of skin care products for a while. I used to be too lazy to wash my face as regularly as I should have, and would get impatient with skin care products for not working fast enough, and switched them before they even had the chance to work.
I finally got sick and tired of being self-conscious of my face, and decided to get serious about everything. It took a while, but my skin now stays relatively clear. It's super nice.
---
10. primer and setting spray
Primer and setting spray. I used to always get super cakey makeup that would slide around my face, but then I started using both (I used to hate primers because the first one I ever tried was a completely garbage product), it's just helped me a lot. The makeup stays put longer and looks so much better, plus I don't need to worry about looking shiny or greasy like I used to, even though I don't have oily skin. I use the Benefit's Porefessional primer and Urban Decay's de-slick setting spray in case anyone's interested! The primer is definitely pretty up there in price, but it's totally worth it imo.
---
11. eyelash extensions
Eyelash extensions: they sound high maintenance, but mine are the shortest length (like 10-11mm) and look very natural. I barely wear makeup now and feel way more pulled together. So worth it.
---
12. Dry shampoo and exfoliators
Dry shampoo and exfoliating my lips! My showers are shorter and my lips are less crusty during those sweet midwestern winters
---
13. Using coconut oil instead of shaving cream
Coconut oil to shave 🙌🏻 it moisturizes too so win win
---
14. Drinking more water
It sounds overly simple, but drinking more water. I never used to pay attention to my daily water intake, but once I made it a point to drink more water I noticed how effectively it revived my skin. Especially my face. I don't ever feel like my skin is dull or tired anymore. It's true that they say that keeping hydrated maintains that natural suppleness and glow for your skin.
---
15. Adding BB Cream to your routine
BB cream with SPF. Moisturizer, primer, SPF, foundation all in one without the feeling of wearing makeup.
— trendfaker