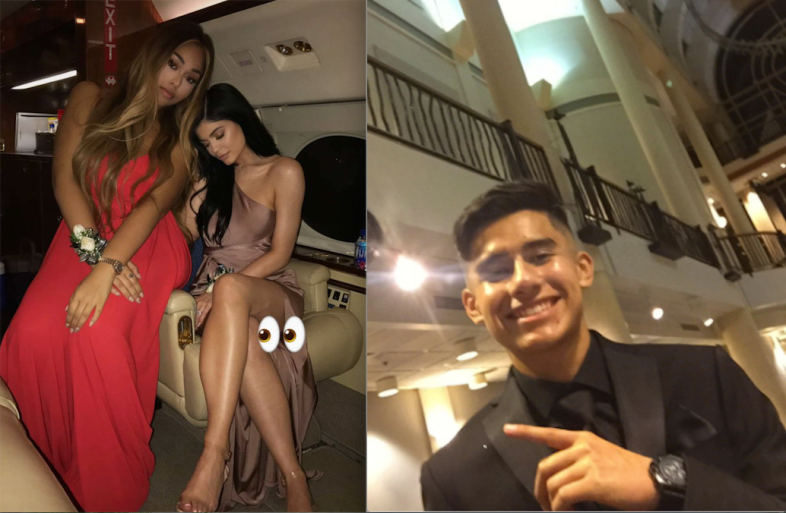 It's not always easy to take rejection lightly because, well, it's kind of a hit to the ego, isn't it? But when this teen's preferred date told him she wouldn't go to prom with him, he decided to try to get an upgrade — more specifically, he asked Kylie Jenner to the dance instead.
It's kind of farfetched, isn't it? There have been plenty of appeals to celebrities to come to prom, but they hardly work out for anyone. So when Albert Ochoa tweeted at Kylie Jenner that she should be his date, he probably didn't expect much to come from it.
Oh, but little did he know.
Yep, that's right. The model and reality TV star actually showed up for Albert's big night with a friend, and both were looking ready to slay.
Everyone was freaking out, because honestly, why wouldn't they be? The coolest person who showed up at my prom was one of the popular high school football players that I can't even remember the name of now.
Albert even got a slow dance out of it, and who else can say that?
Imagine how the girl who rejected him must be feeling. I mean, I'm sure you're great, girl, but let's be real: you're no Kylie Jenner.
He is an inspiration to all.
Well, I'm glad this one worked out for you, Albert. Any chance I can get Zayn Malik to come to my next family wedding with me?